News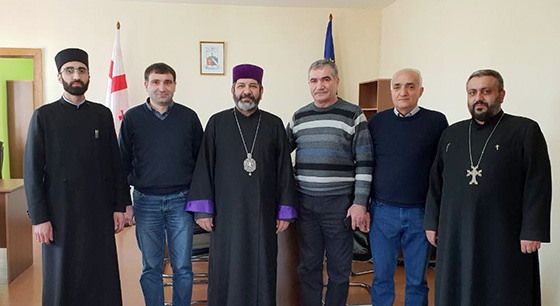 On January 12, 2019, the Primate of the Armenian Diocese in Georgia, His Grace Bishop Vazgen Mirzakhanyan, within the framework of his visit to Samtskhe-Javakheti and Tsalka's General Prelacy, visited "Rafael Javakh" Educational, Cultural and Youth Center in Ninotsminda and had a meeting with the personnel of the Center.
His Grace firstly congratulated the staff on the occasion of New Year and Christmas feasts and then analyzed the work of the Center for the previous semester, assessing it as effective and useful. In his speech, the Diocesan Primate highlighted the importance of the content and direction of the educational process and events, the improvement of preach the Christian religion and faith, the important issues of moving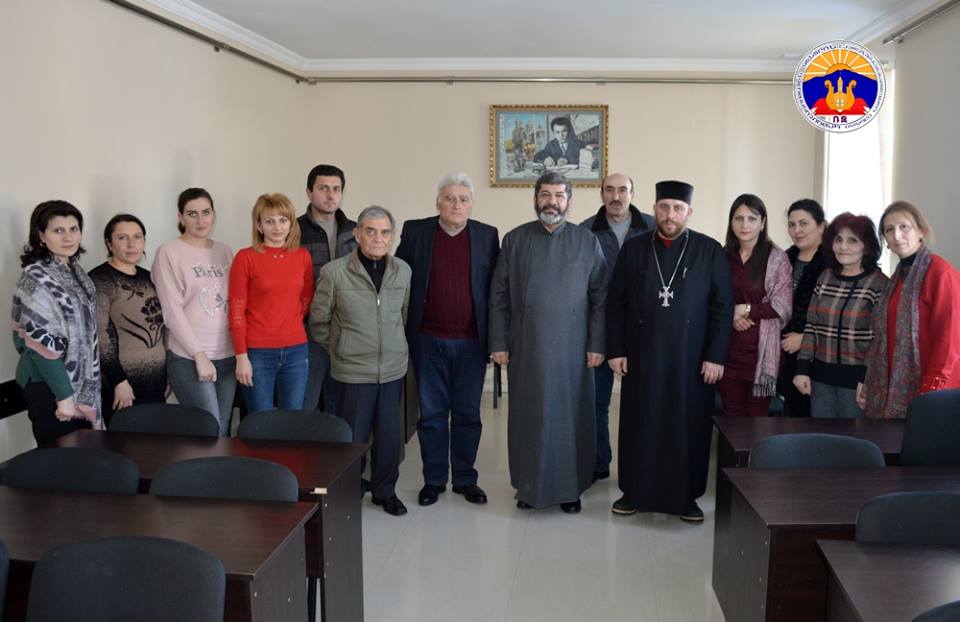 theoretical knowledge into practice, applying the study of the Armenian religion in practice, and education of church's faithful devotees. He emphasized the importance of the active participation of students in church ceremonies and feasts.
Head of the Center Zhora Snkhchyan and spiritual superintendant Rev. Father Armash Poghosyan told about the upcoming programs, difficulties of the works carried out by the Center, the formation of a new environment of self-governance and so on. The annual increase in the number of students and their increasing interest day by day are the testimonies that the pedagogical staff is on the right path and ready to solve the problems facing the Armenian Church, Armenian history and culture.
The meeting took place in an effective and practical atmosphere. On the same day, at the Diocesan Headquarters, the Primate of the Armenian Diocese in Georgia presided over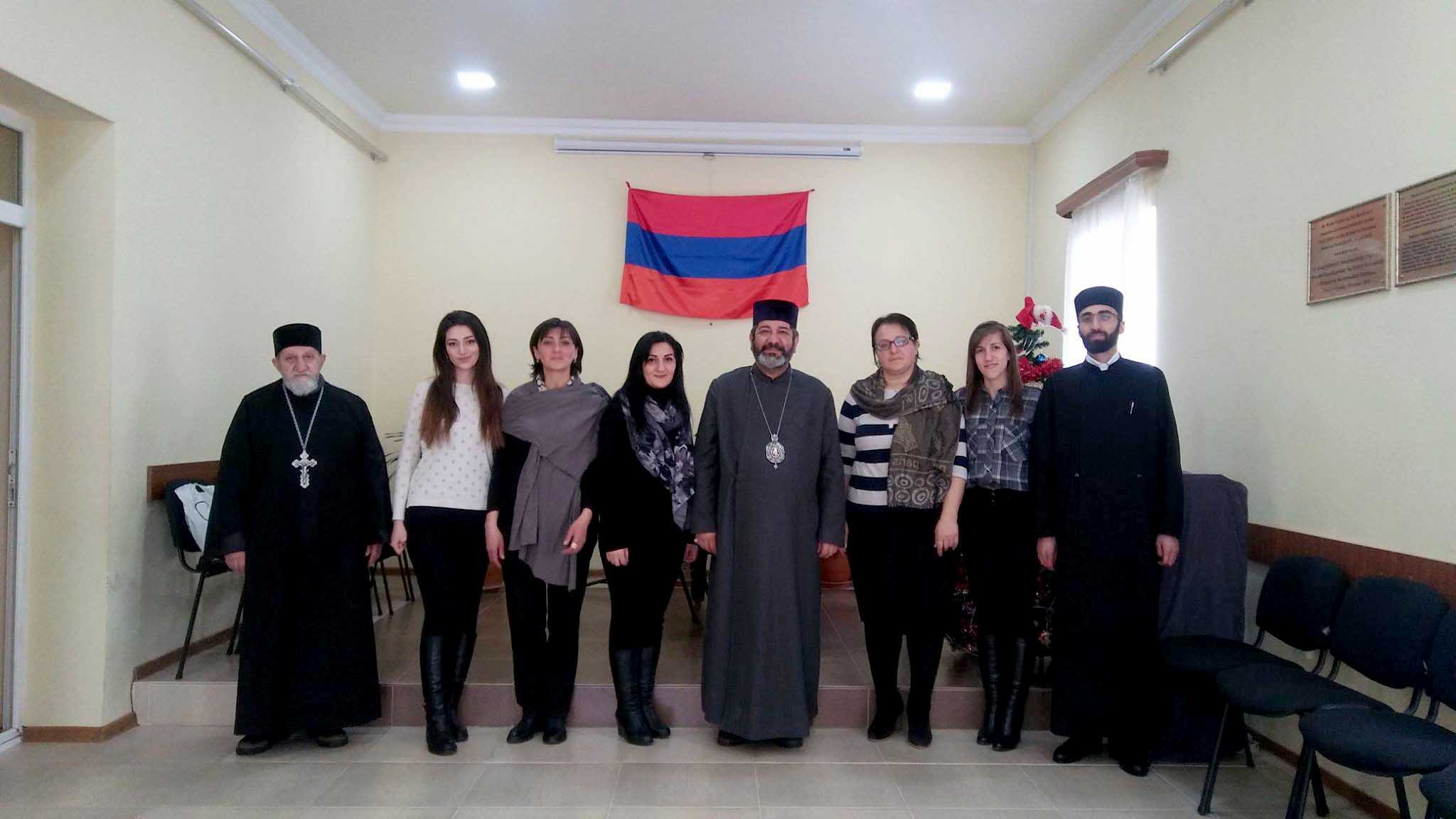 the meeting of clergy of Surb Khach (Holy Cross) church in Akhalkalaki, Diocesan Headquarters and Archbishop Karapet Bagratouni Educational, Cultural and Youth Center. The Diocesan Primate summarized activities of the Center during the year 2018, expressed his appreciation both to clergymen and to the staff.
His Grace highlighted the importance and gave priority to the activities with religious directions among the programs of 2019. He mentioned that the culture, maintenance of traditions, spiritual issues were highlighted over the years, but from now on it is necessary to pay more attention to the cultural events with religious content and carrying out extensive work with children's parents and faithful. His Grace Bishop Vazgen Mirzakhanyan also touched upon the self-governance of the pastorates which was launched at the General Prelacy since January and expressed hope that based on the Diocesan charter and everything will be done to keep active the church life.
The Diocesan Primate urged to pay attention to the social services and charity events. Church feasts and festivals with participation of choirs and dance ensembles were touched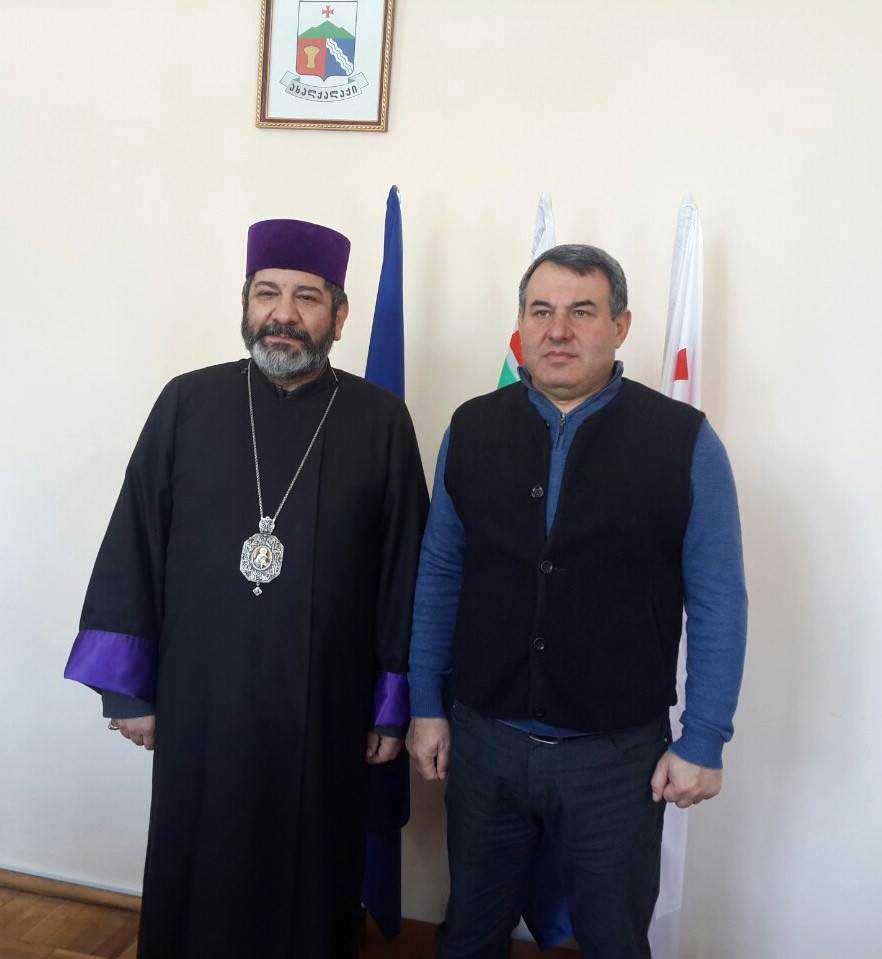 upon and the clergy and the staff of the Diocesan Headquarters were instructed to implement them through the proper programs.
On January 14, within the framework of his visit to Samtskhe-Javakheti and Tsalka's General Prelacy, the Primate of the Armenian Diocese in Georgia,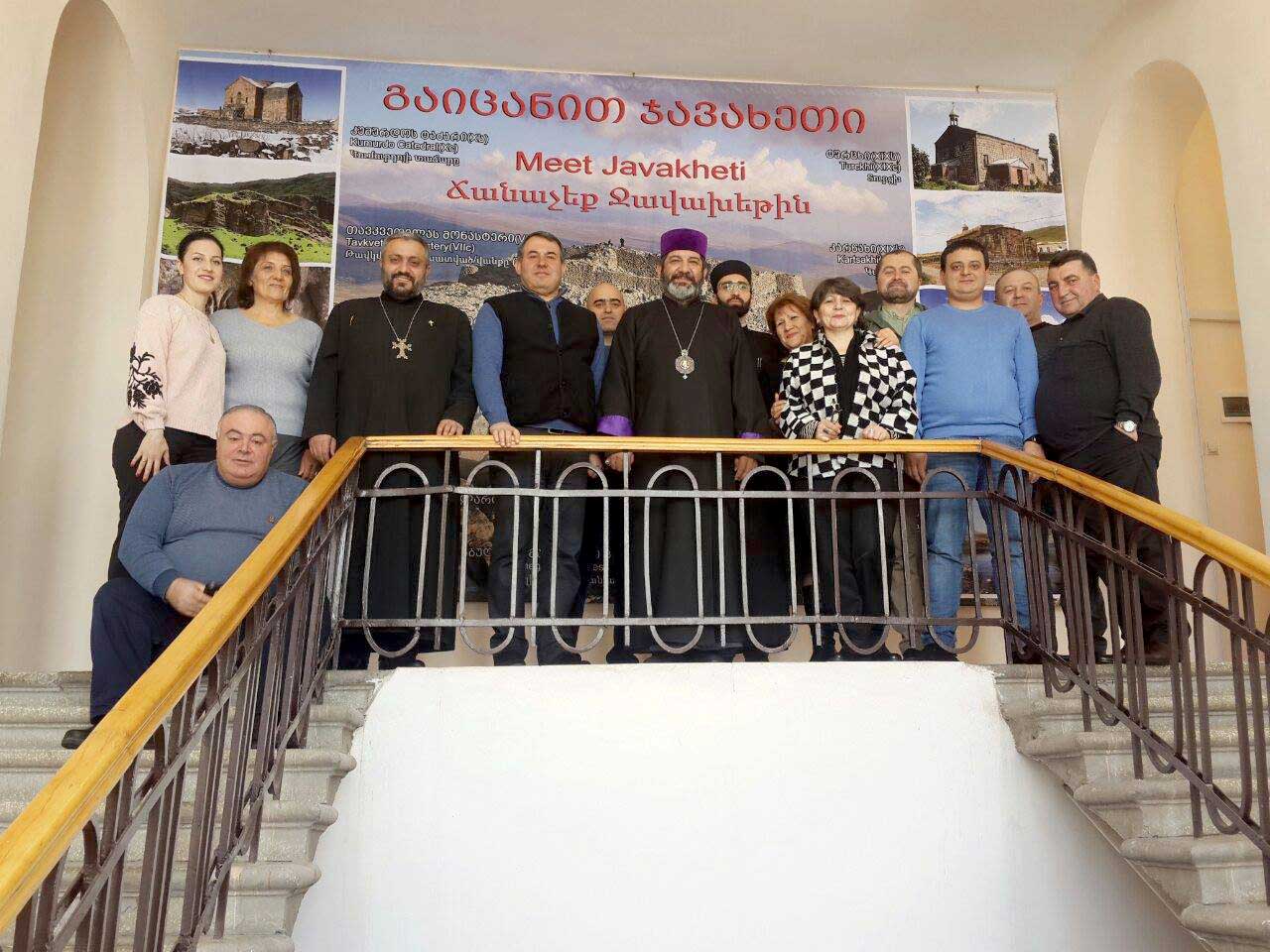 accompanied by Pastors of Akhalkalaki Rev. Father Tigran Mkhitaryan and Rev. Father Narek Tigranyan, visited Sakrebulo and had a meeting with Chairman of the Akhalkalaki Municipality Assembly Nairi Iritsyan, Members of Assembly and its staff, as well as His Grace visited Akhalkalaki Municipality and met with Mayor Yurik Ananyan and the municipality officials.
The Diocesan Primate congratulated the Akhalkalaki leadership on the occasion of New Year and Christmas feasts and wished them a successful year. His Grace prayed for the peace and friendship of the people of Georgia and Armenia. The Diocesan Primate expressed his appreciation to the region and city authorities for their support and assistance to the General Prelacy, as well as for the responsible and consistent activity carried out for the region's residents. His Grace Bishop Vazgen Mirzakhanyan handed over a calendar and map of religious communities in Georgia developed by the State Agency for Religious Issues.
The meeting took place in a festive, warm and practical atmosphere.