News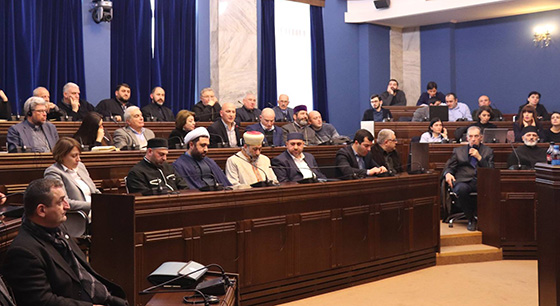 On January 21, 2019, the first meeting of the Freedom of Religion Working Group established within the framework of the Human Rights and Civil Integration Committee of the Parliament of Georgia took place. The meeting was held in the closed format.
The Working Group is represented by clergy, heads of religious organizations in Georgia, officials of the agency, Members of the Parliament of Georgia, representatives of non-governmental and international organizations.
The session was honored with the presence of the Primate of the Armenian Diocese in Georgia, His Grace Bishop Vazgen Mirzakhanyan.
The session was chaired by Committee Chairperson Sopho Kiladze. In her speech, the latter mentioned that there are many religious issues in the country, which need to be settled and the established working group gives the stakeholders an opportunity to present their position on various issues. The Chairman of the State Agency for Religious Issues Zaz Vashakhmadze delivered a speech.
The Primate of the Armenian Diocese in Georgia delivered a speech at the session. The Diocesan Primate positively assessed the establishment and activity of the Agency for Religious Issues and proposed to extend the authorities of this state body because it should be not only an organization which gives assignments but also a body which implements these assignments.
The Diocesan Primate clearly presented his point of view, mentioned that till the final solution of returning the Armenian operating,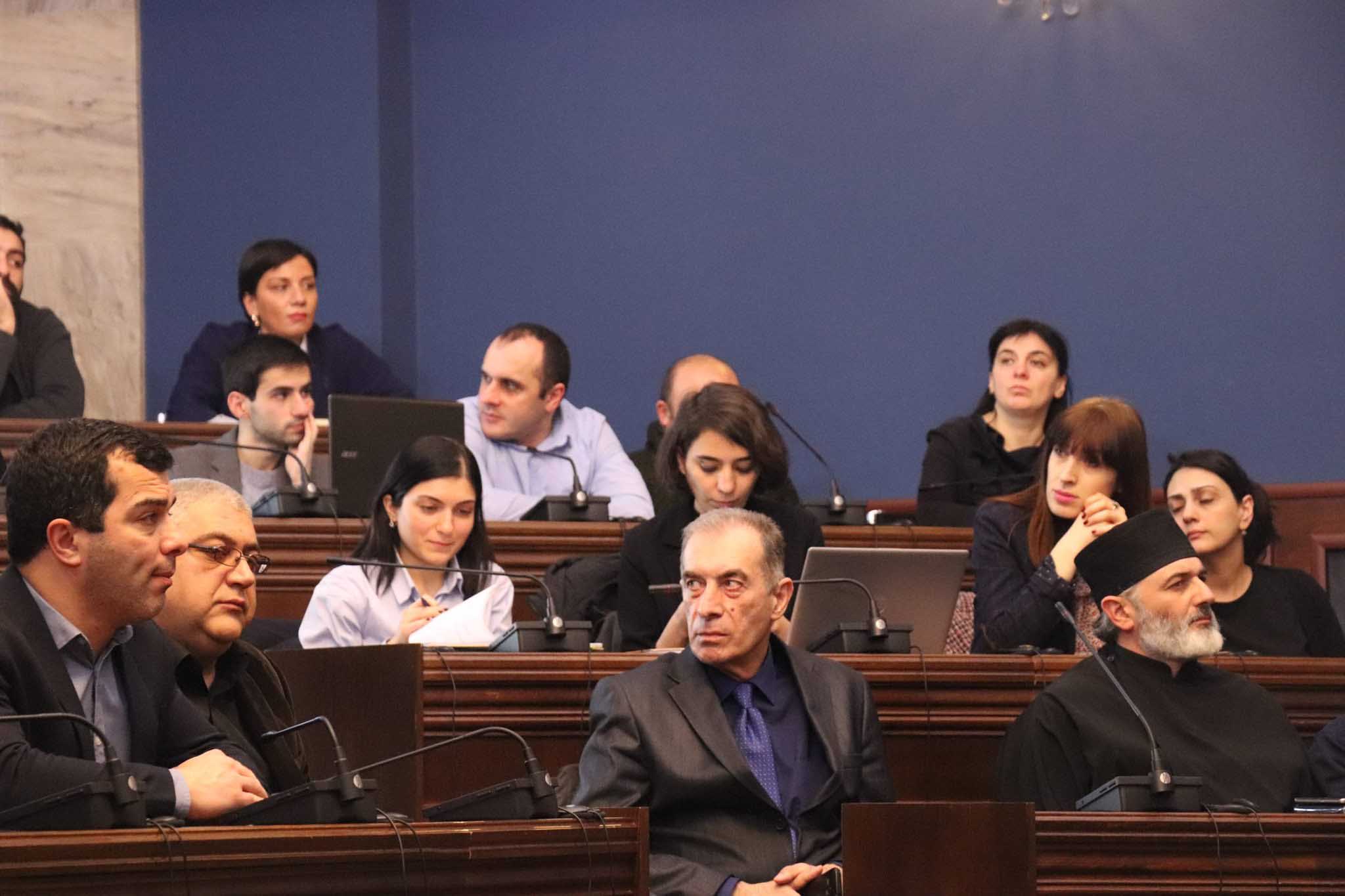 standing and ruined churches to the Armenian Diocese, it is necessary to suspend the activities of the Ministry of Economy directed to the transfer the Armenian churches to the other entities. The Primate of the Armenian Diocese in Georgia proposed not to delay and respond in time to the discussions of the projects of the Armenian churches which need reconstruction and to give an opportunity to start reconstruction works in time.
His Grace highly appreciated activities of the Public Defender's Office and other non-governmental organizations in supporting the problems and issues of different churches.
The importance of Working Group's establishment was unambiguously emphasized. The main goal of the Working Group was highlighted which is to implement politics and to develop legislation for freedom of various beliefs in Georgia which will guarantee the freedom of faith and worship.
The Primate of the Armenian Diocese in Georgia was accompanied by Karen Yeritsyan, head of Administrative and Economic Department and Michael Avagyan, assistant to the Diocesan Primate for Legal Affairs.