News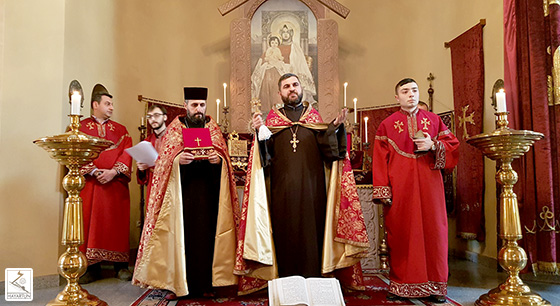 On February 13, 2019, the Armenian Diocese in Georgia solemnly celebrated the Feast day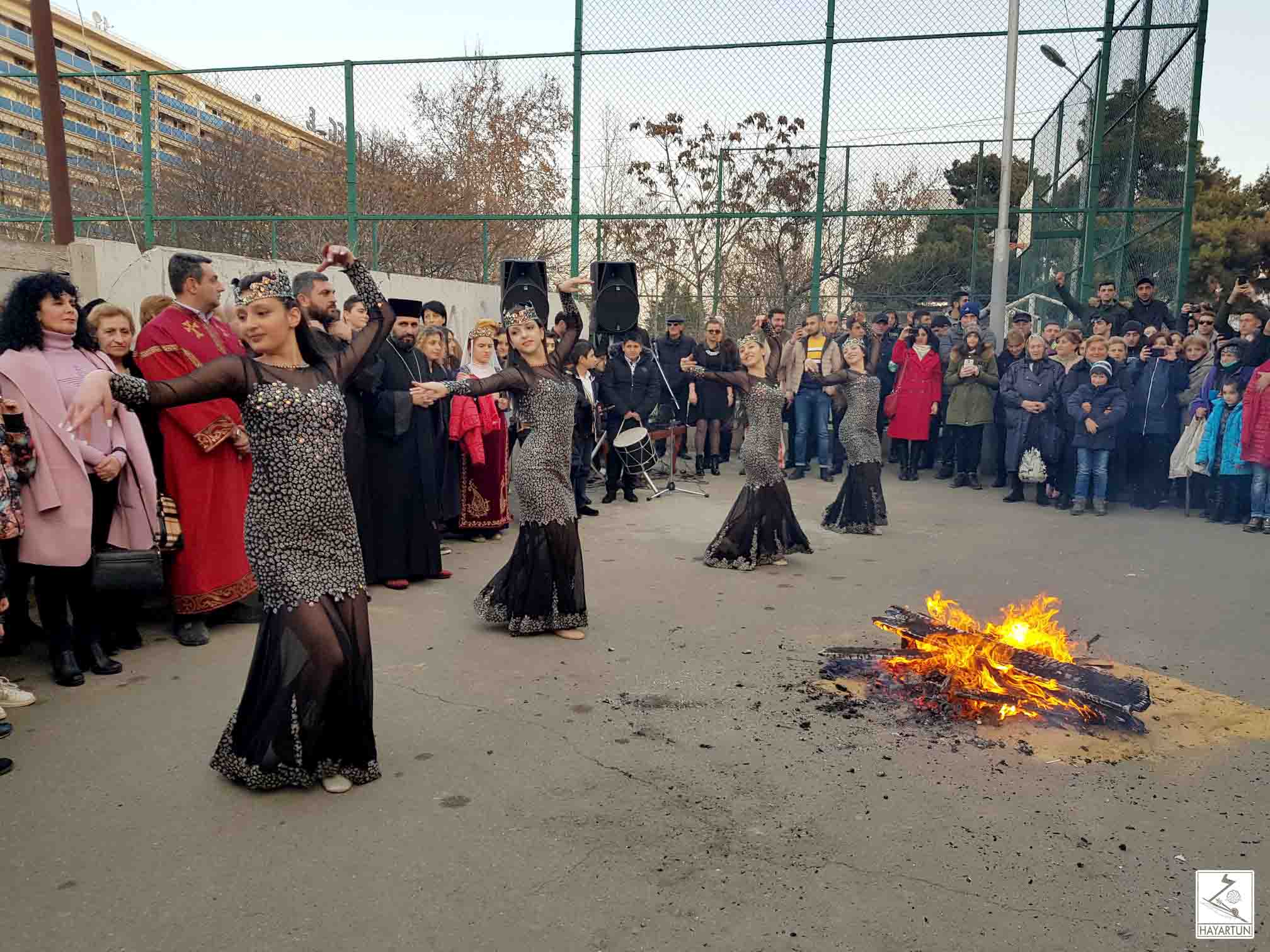 commemorating the presentation of the 40 day-old Christ Child to the Temple in Jerusalem (Tiarn'ndaraj). Tiarn'ndaraj (Trndez) is one of the favorite holydays which today celebrates in the families where newlyweds live. From folk tradition related to the feast, the lighting of Trndez fire maintained. On February 13 evening, in accordance with the church calendar, the day changed after the Evening Service and the Feast of Tiarn'ndaraj began.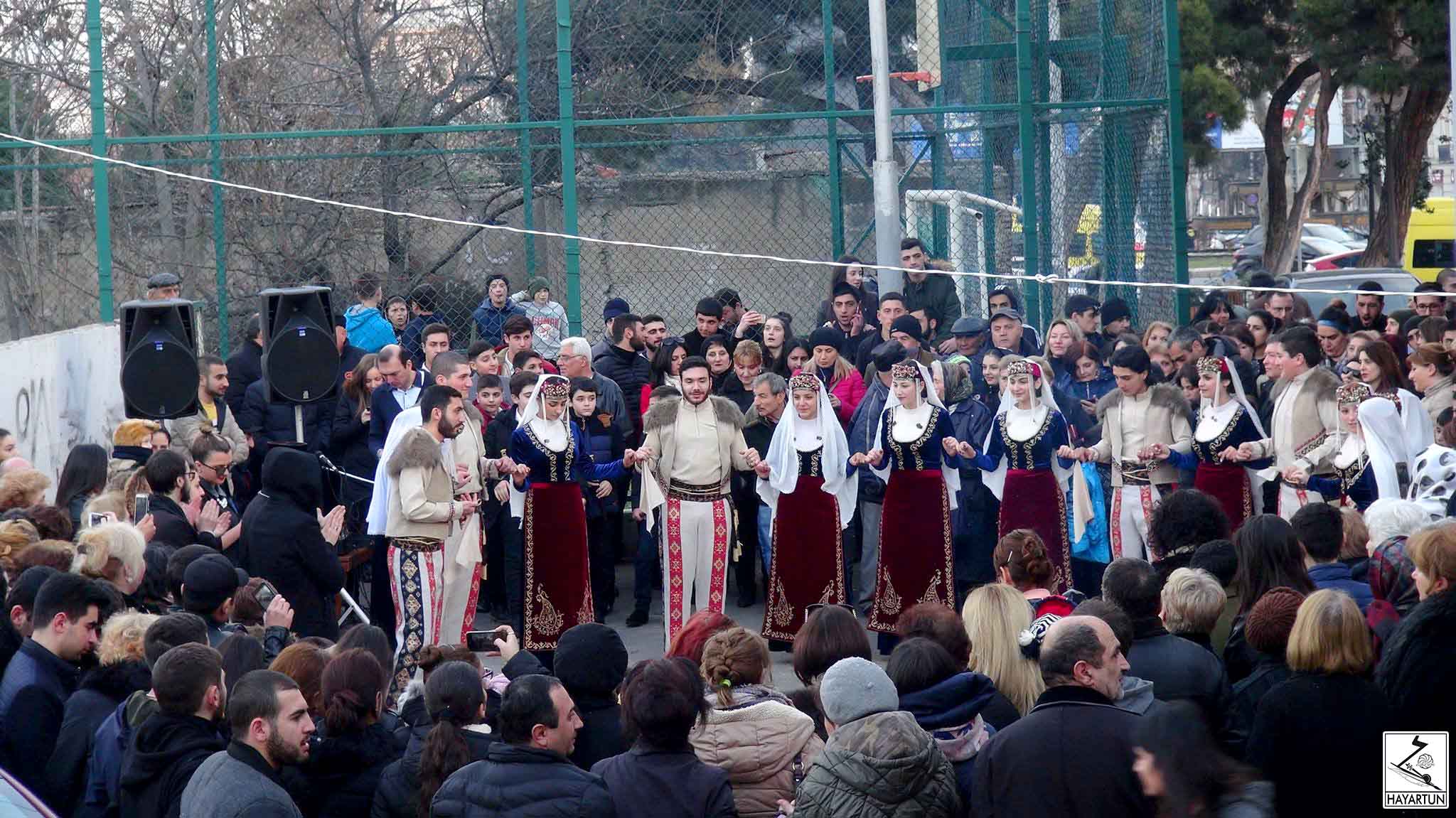 Today the celebration began in the churches of the Armenian Diocese in Georgia. Following the Evening Service (Nakhatonak), the Andastan ceremony was held – the blessing of the four corners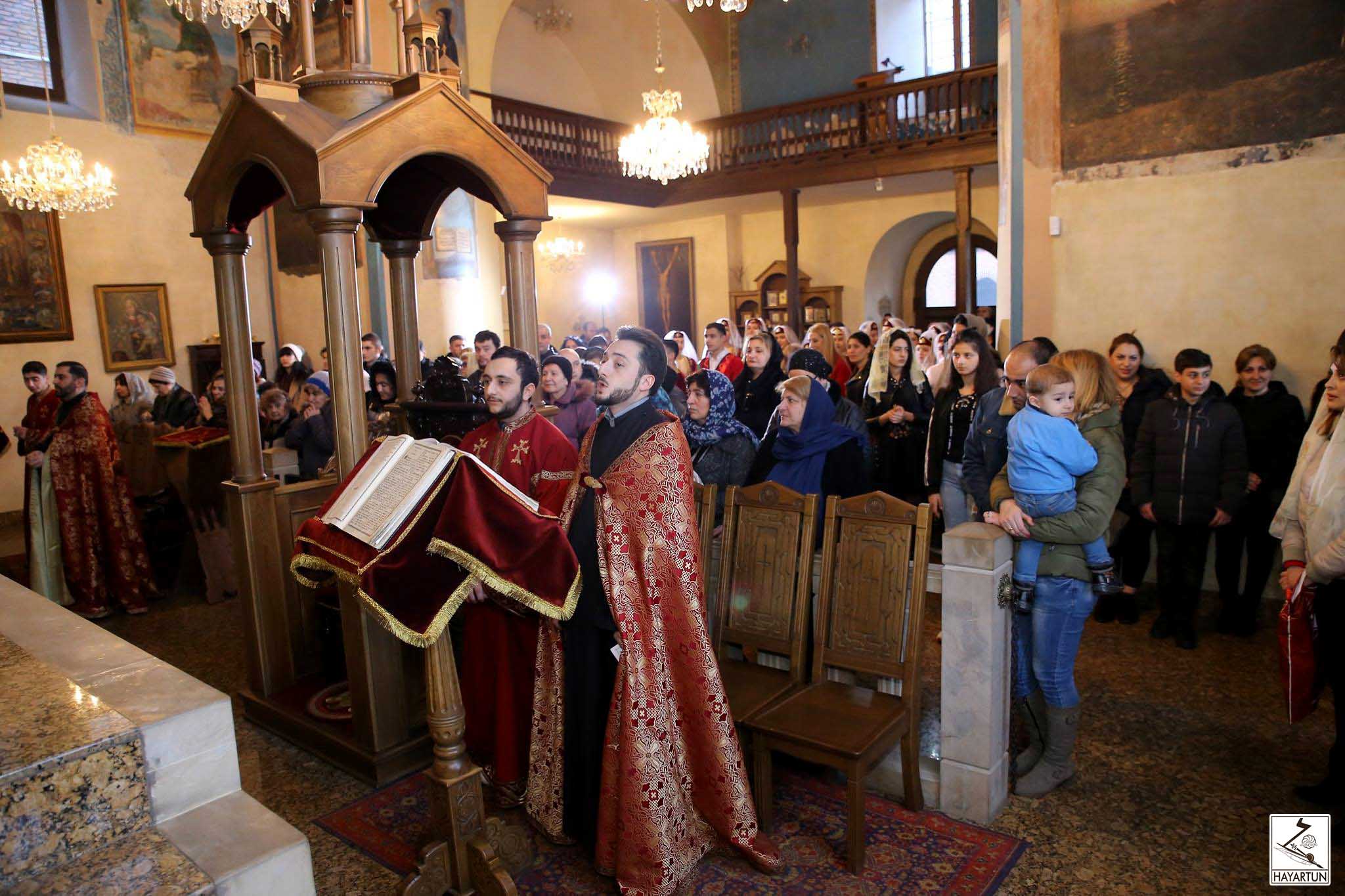 of the world and the candles representing the symbol of the Light of Christ were lit.
By the order of His Holiness Karekin II, Supreme Patriarch and Catholicos of All Armenians,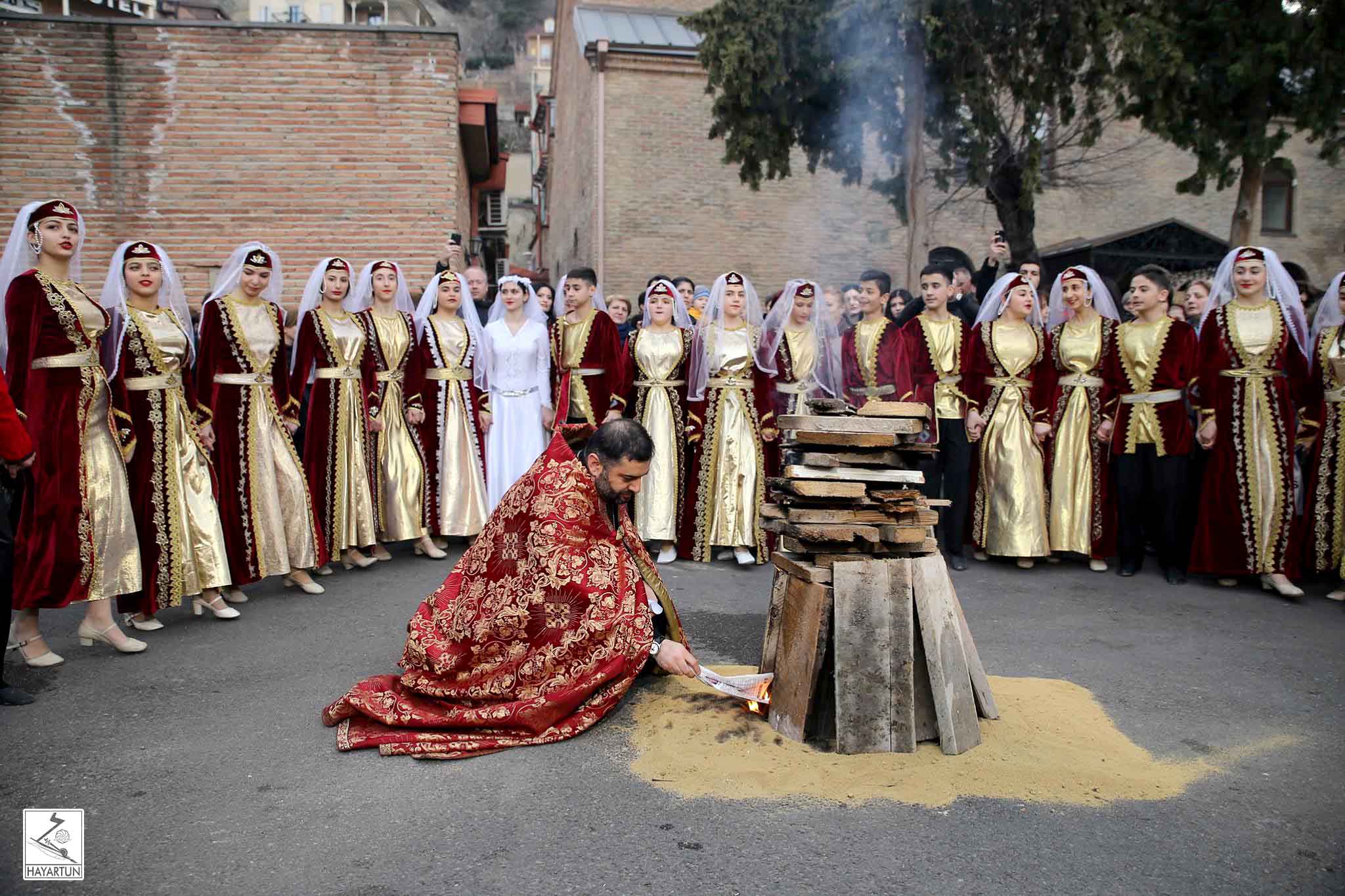 one of the favorite feasts of the Armenian people - Tiarn'ndaraj was proclaimed as a day of blessing of newly married couples. The couples, who get married during the last year, attended pious ceremony with desire to received blessings of Almighty God. Spiritual fathers blessed couples' marriage, wishing them a happy and peaceful family life for many years, surrounded by many children and relatives, and gave icons and candles to the newlyweds.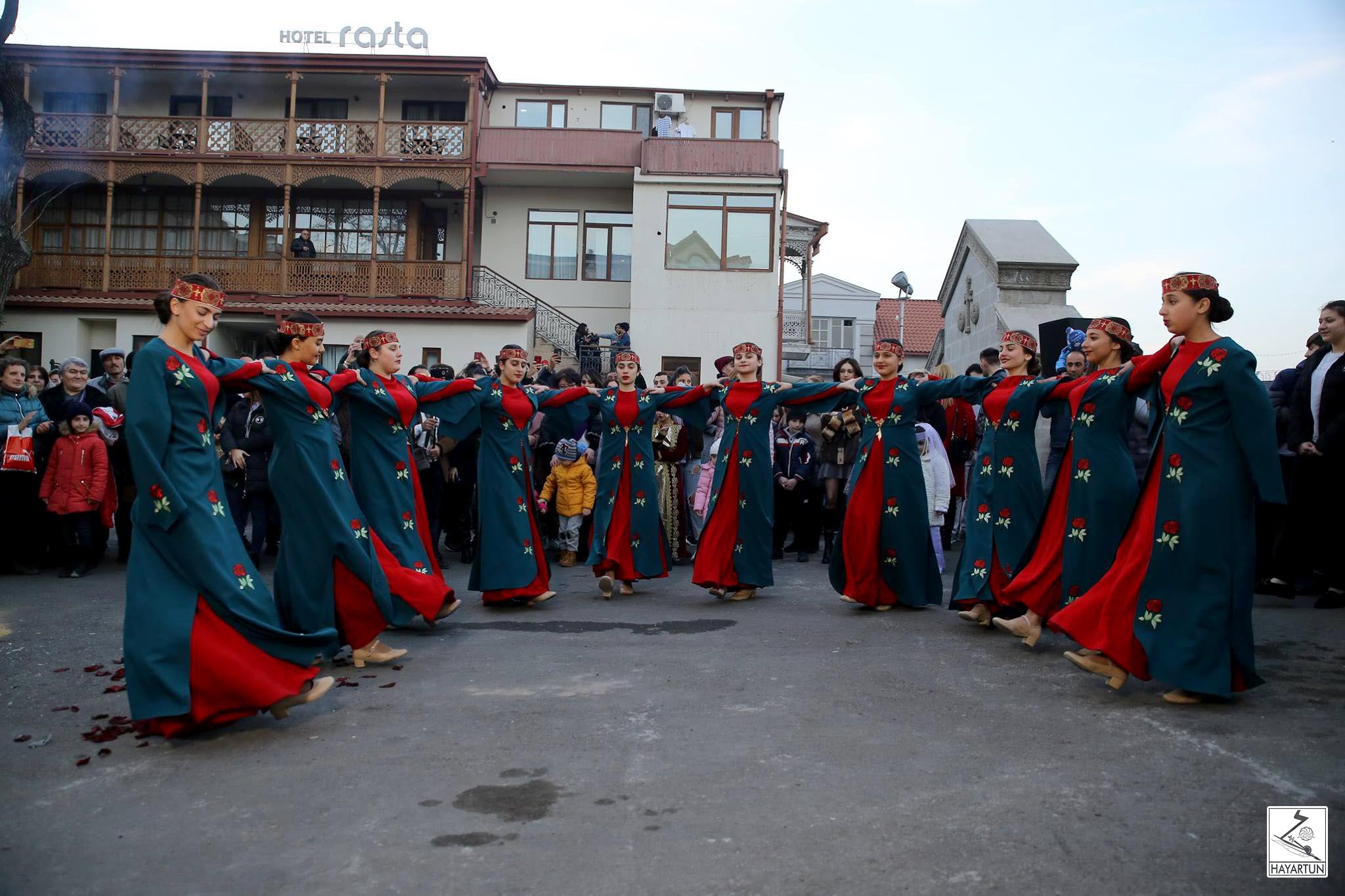 Highlighting the importance of presenting and maintenance of national and church traditions and transferring it to generation outside the homeland, the Trndez fire was lightened nearby and doubled the festive mood.
The solemn celebrations were held almost in all the regions where Armenians live, as well as in the capital. It was celebrated with great enthusiasm in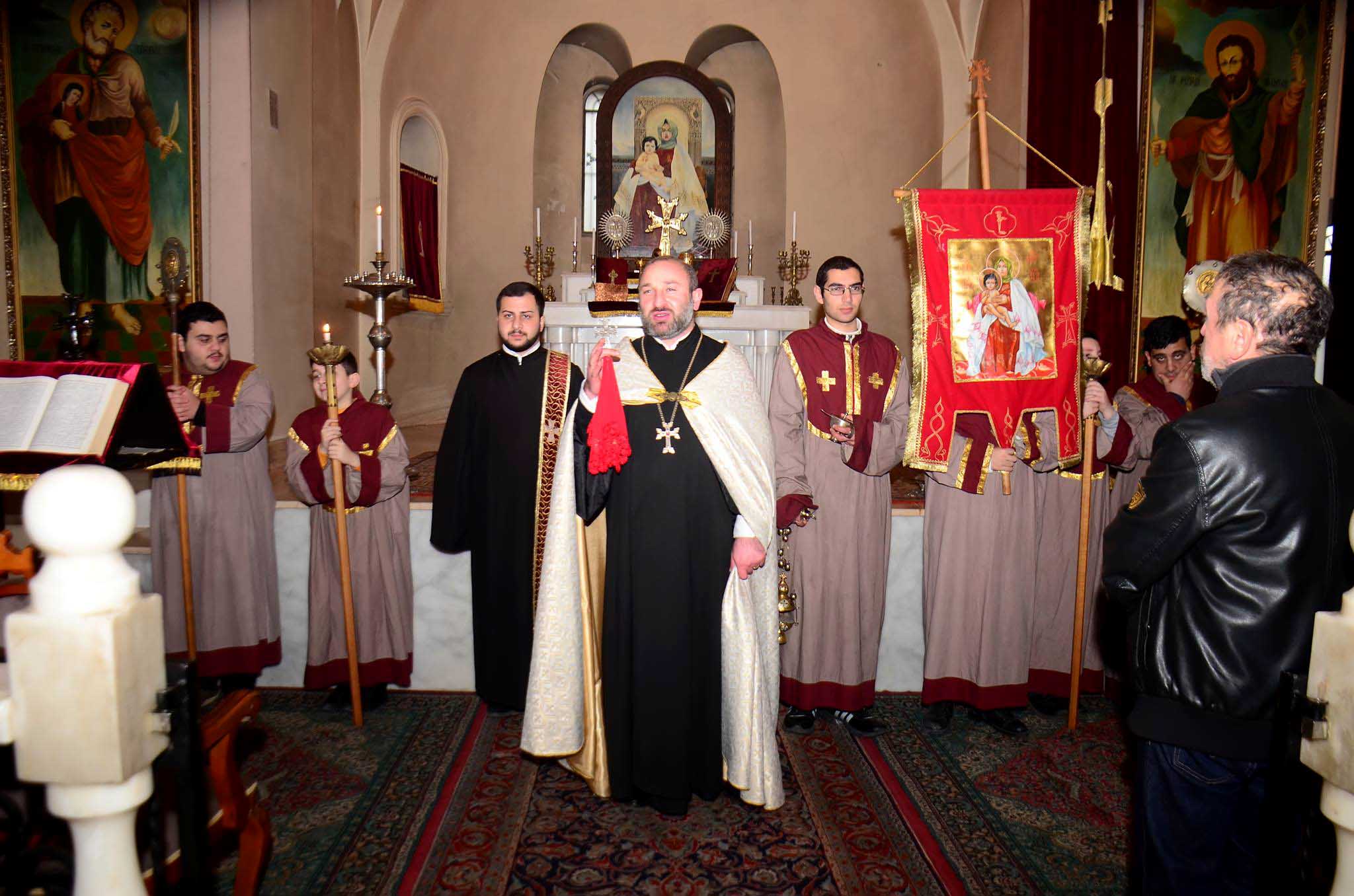 Surb Khach (Holy Cross) church of Ahkalkalaki (Javakheti's General Prelacy), Saint Sargis church in Ninotsminda, Grigor Lusavorich (Gregory the Illuminator) church in Akhaltsikhe, Surb Prkich (Saint Savior) church in Batumi, in Tsalka region's and Surb Astvatsatsin (Holy Mother of God) church in Shahumayn, Kvemo Kartli region's church,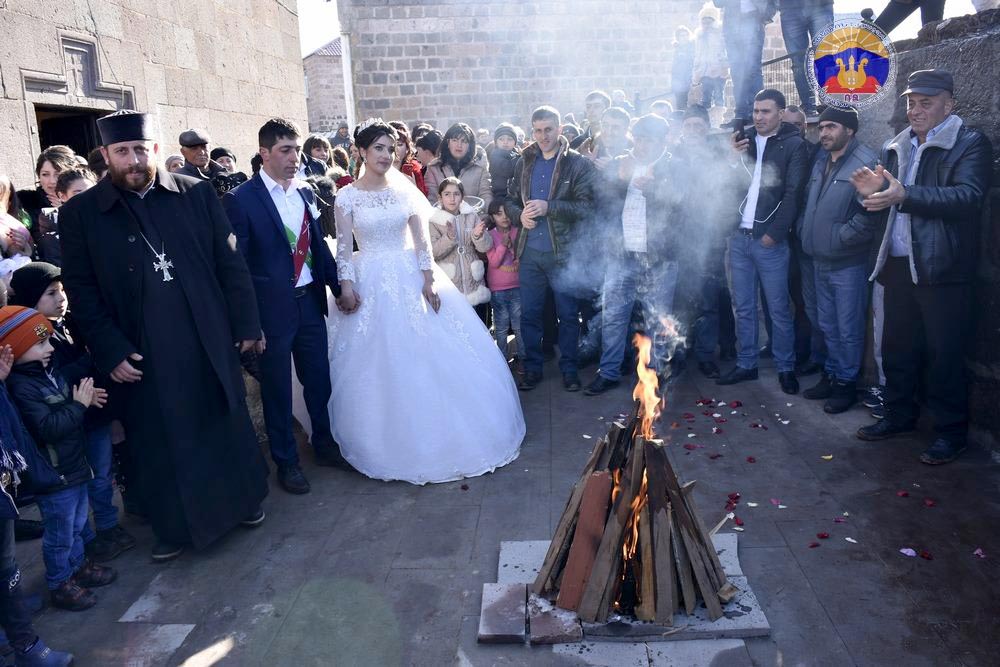 in Surb Avetaranchats (Sant Evangelists) chapel in Karmir (Red) village. A concert with participation of song and dance ensembles and individual artists was held at the end of which a reception took place.
A nice festive concert took place with the support from the Cultural Department of the Armenian Diocese in Georgia and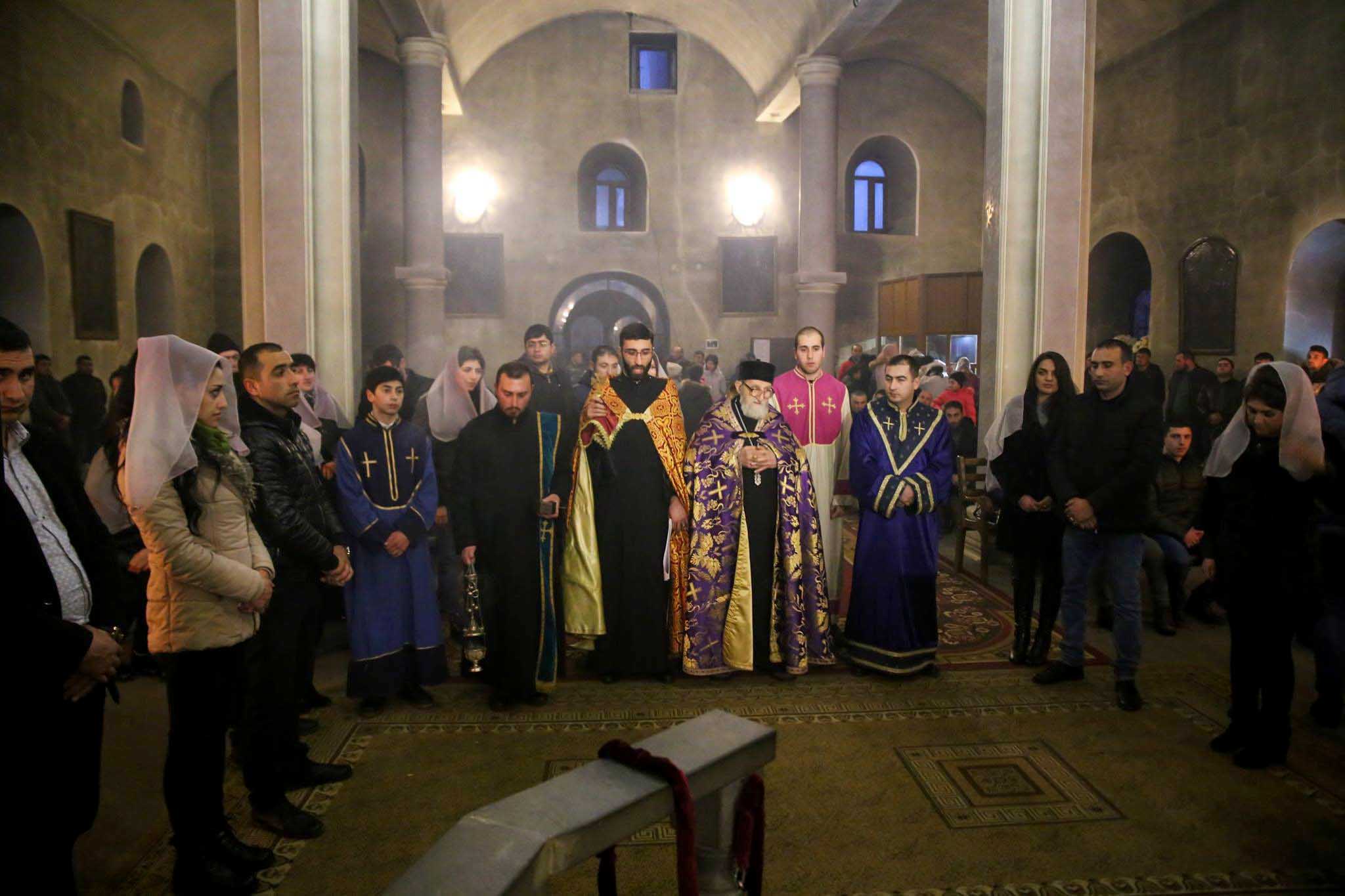 "Hayartun" Center and with participation of community's song and dance ensembles in the courtyards of Saint George and Saint Etchmiadzin churches, located in two districts of capital Tbilisi.
At the initiative of Pastors Rev. Father Manuk Zeynalyan and Rev.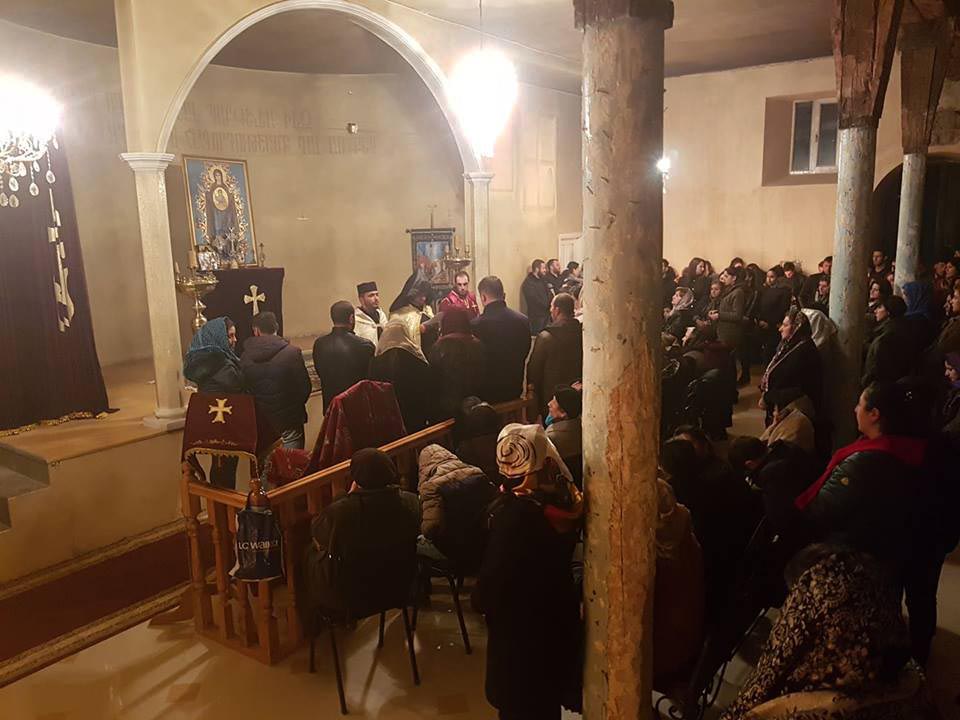 Father Samvel Torosyan and with the support of the churches' godfather Yuri Yeremyan and Arthur Vardanov and the member of Association of church-loving women "Shushanik" Larisa Harutyunayn, a reception was organized during which newly married couples also had an opportunity to get acquainted and communicate.
On February 14, a festive Divine Liturgy will be held on the occasion of Tiarn'ndaraj feast in the churches of the Armenian Diocese in Georgia.