News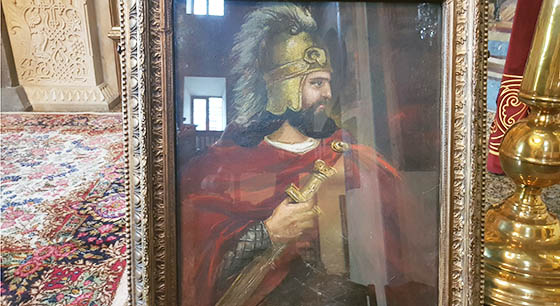 On February 28, 2019, the Armenian Apostolic Holy Church celebrated the Feast of St. Vartan the Captain and his 1036 Companions. On the occasion of the Feast Divine Liturgy was celebrated at the churches of the Armenian Diocese in Georgia. The holy event was attended by diplomats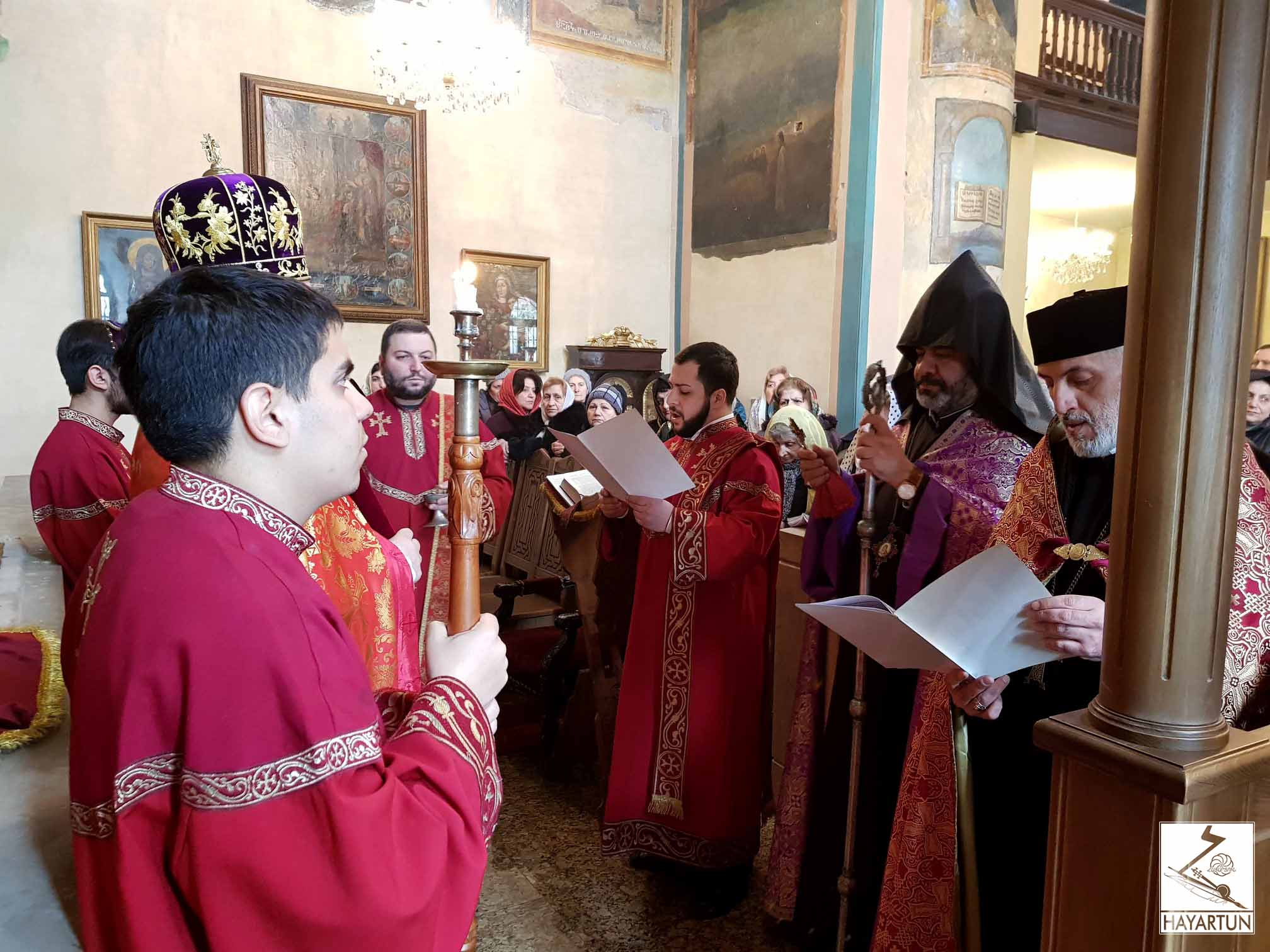 of RA Embassy in Georgia, Armenian intellectuals of Tbilisi, many faithful.
Under the presidency of the Primate of the Armenian Diocese in Georgia, His Grace Bishop Vazgen Mirzakhanyan, the Assistant to the pastor of Saint Etchmidzin church in Tbilisi, Rev. Father Virap Ghazaryan celebrated a Divine Liturgy in the Cathedral of Saint George in Tbilisi. The celebrant and the clergy offered a prayer at the altar consecrated in the name of Saint Vardan Mamikonyan and His Companions in the Cathedral of Saint George.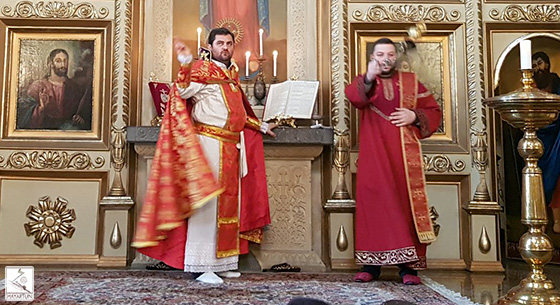 During the Divine Liturgy, the celebrant preached about the mystery of the day, valiant commanders and their companions and appreciated the patriotism, courage and devotion to faith. He urged the faithful to remain loyal to the memory and heritage of Saint Vartan.
Afterwards, the Diocesan Primate, Bishop Vazgen Mirzakhanyan, presided over the repose of the soul service during the Divine Liturgy.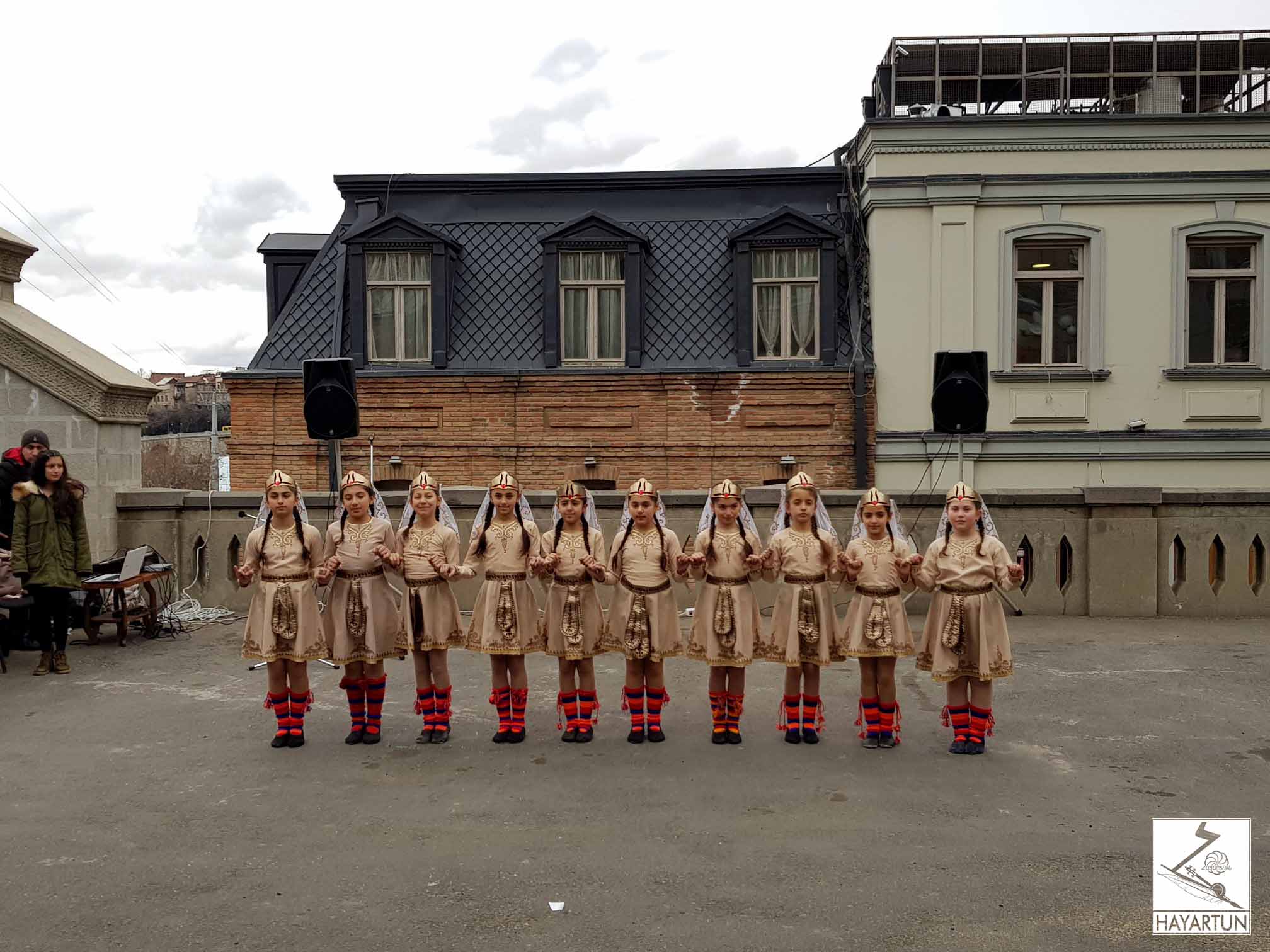 The Feast day of St. Vartan the Captain and Companions is also celebrated as the Naming Day of His Holiness Karekin II. To mark the occasion, a Pontifical Prayer was offered, led by the Diocesan Primate. A joint prayer service was offered for the vibrancy and glory of the Catholicosate of All Armenians wishing the Supreme Patriarch a long and healthy life.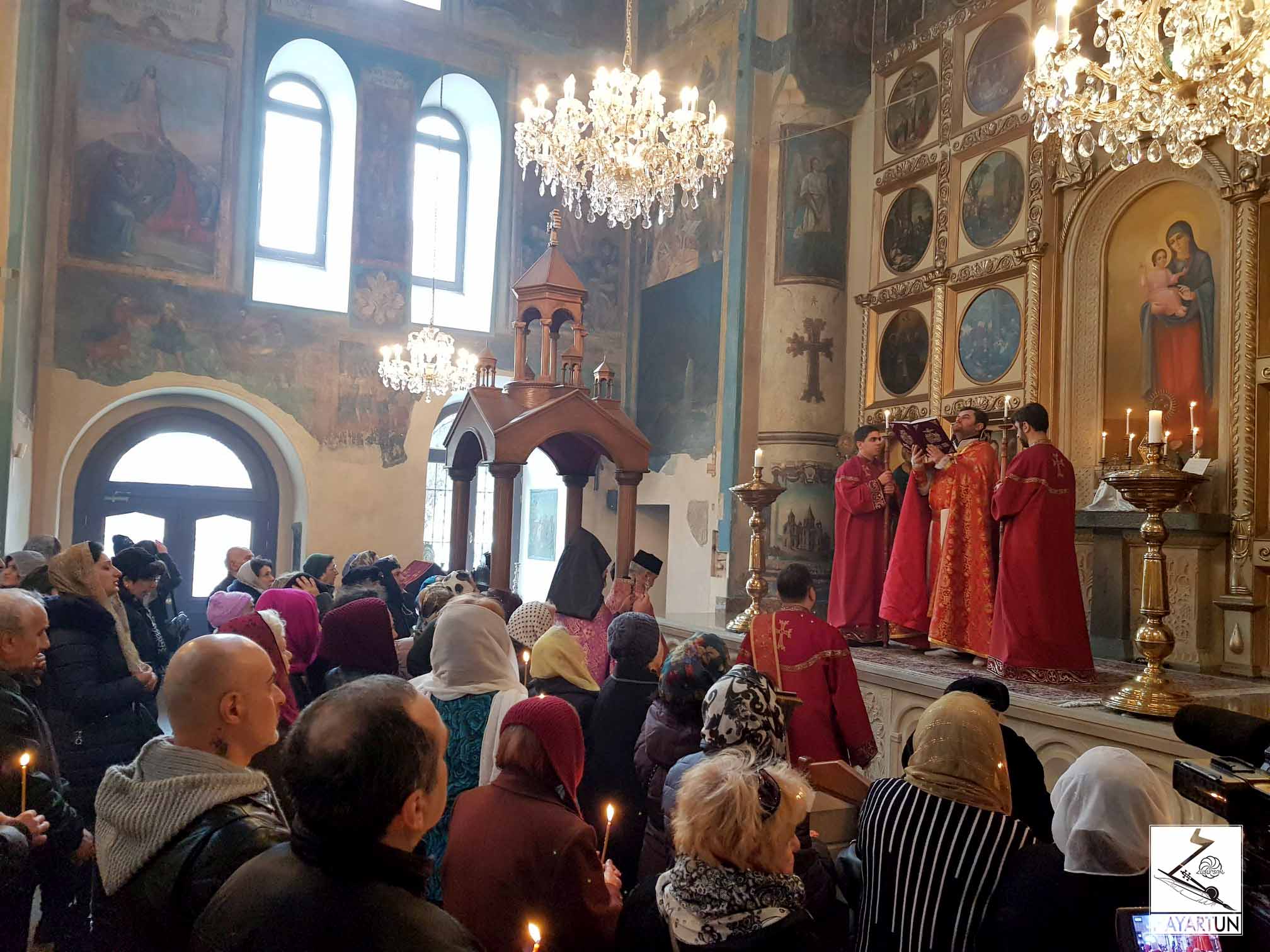 The Primate of the Armenian Diocese in Georgia blessed the pilgrims referring to the victory obtained in the struggle for survival, freedom gained through strength of mind, steadfastness in Christian faith and defense of the motherland. He said that the guests from Berdavan border village continue the struggle of St. Vartan and His Companions and they courageously protects not only the borders of the homeland but also maintain and develop our culture.
The Diocesan Primate congratulated on the occasion of the Feast all people whose name is Vartan and invited the attendees to enjoy the concert of pupils from Berdavan.
Due to efforts of pupils from Berdavan village's cultural center (director Samvel Sevilyan), the Feast of St. Vartan and His Companions became really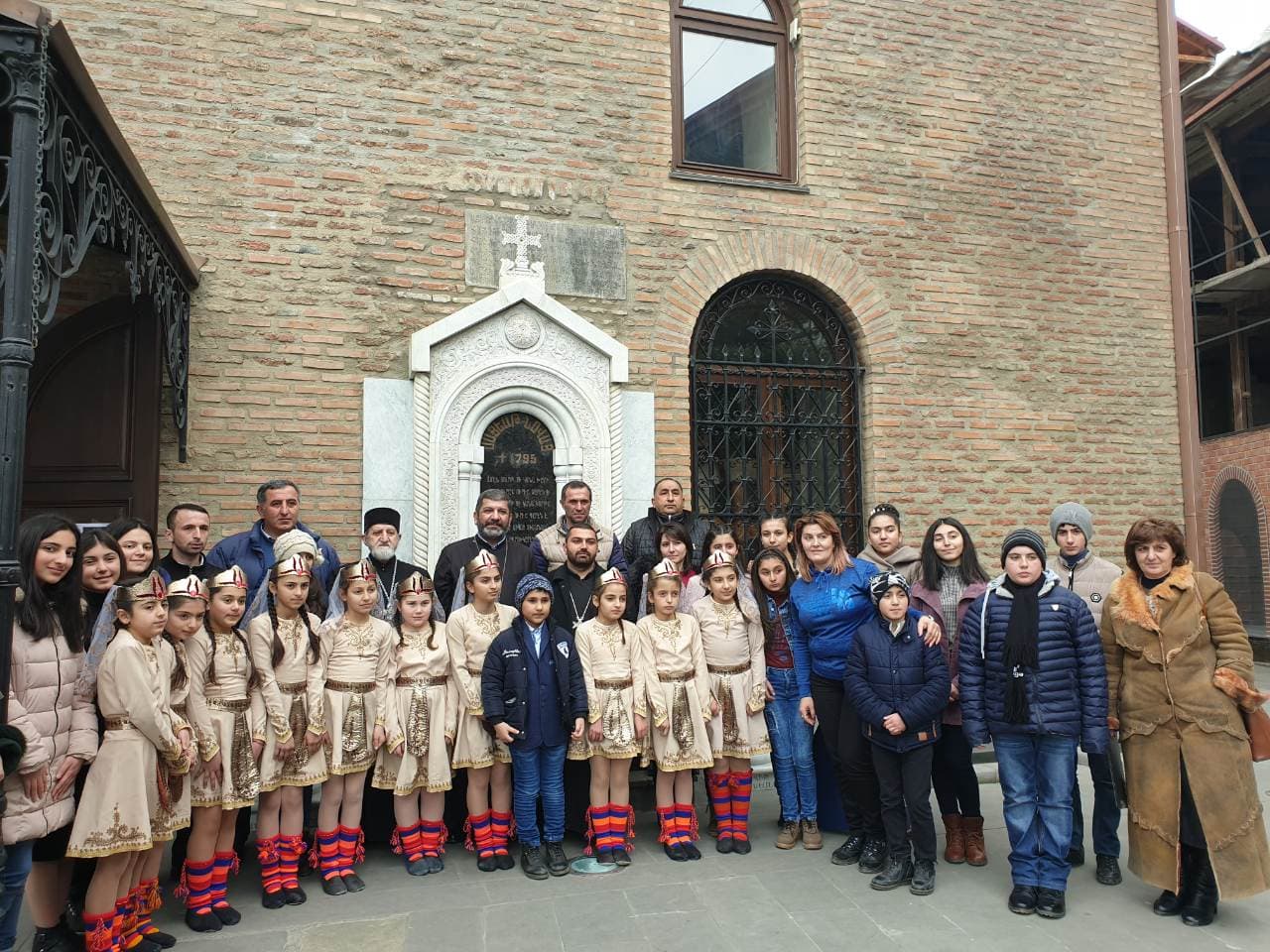 festive and despite the cold weather, the atmosphere was saturated with patriotism, freedom, statehood and steadfast faith feelings with songs, dances and poems recited by the children.
At the end of the concert, a reception was held organized the Diocesan Headquarters after which the guests from RA Tavush region visited Tbilisi Pantheon of the Armenian Writers and Public Figures "Khojivank" and laid flowers at the tomb of Hovhannes Tumanyan.