News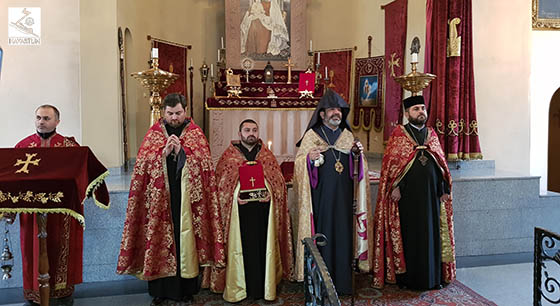 On February 28, 2019, all Armenians paid tribute to the memory of the victims of Sumgait pogroms.
Ambassador Extraordinary and Plenipotentiary of Armenia to Georgia Ruben Sadoyan, Member of Parliament of Georgia Ruslan Poghosyan, diplomats, leaders of community organizations, intellectuals, members of the Armenian community in Tbilisi were in the Saint Etchmiadzin church of the Armenian Diocese in Georgia, in Tbilisi.
The Primate of the Armenian Diocese in Georgia, His Grace Bishop Vazgen Mirzakhanyan referring to the innocent victims and touching upon the massacres of Armenians in Sumgait (February 1988), Kirovabad (November 1988), Baku (January 1990) and Maragha (April 1992), condemned every kind of crime that is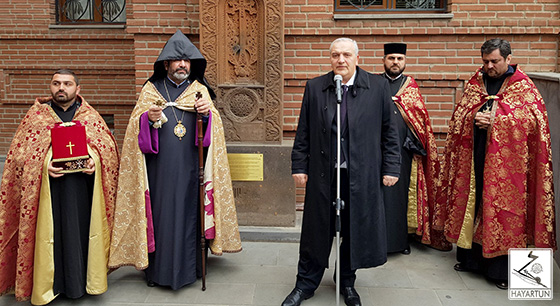 manifested against the nationality and belief of people. The Diocesan Primate appreciated the unshakable will of Armenian people, the heroic power of the sons of the nation thanks to whom the motherland continues to develop and Armenian Church and All Armenian values remain steadfast.
Afterwards, under the presidency of the Diocesan Primate and with the participation of clergy a Requiem Service was offered for peace of souls of the innocent victims of Armenophobia.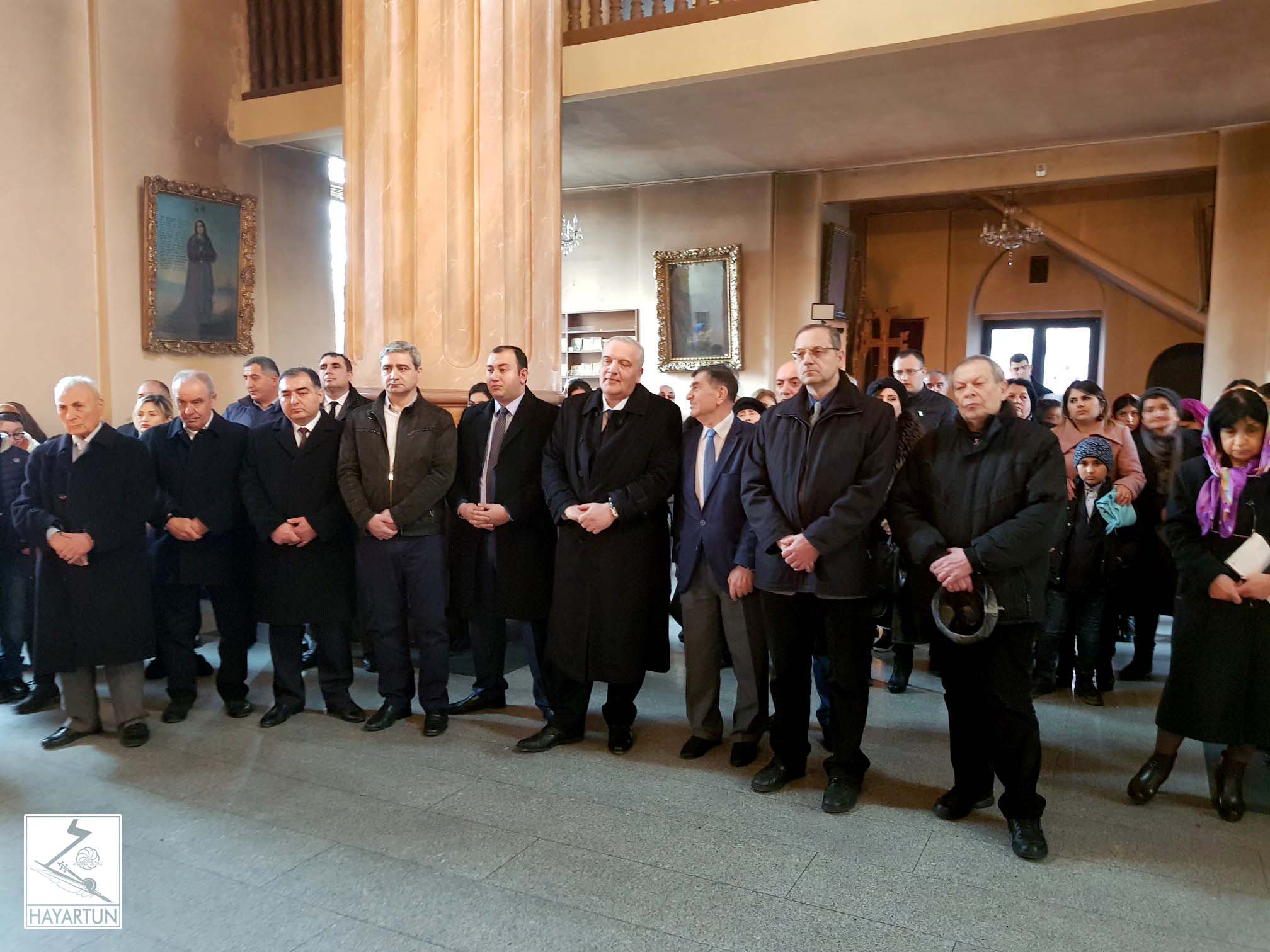 The commemorative event continued at the courtyard of the church, near the cross stone memorial of victims of Armenian Genocide. Ambassador Extraordinary and Plenipotentiary of Armenia to Georgia Ruben Sadoyan, condemning the genocide in Sumgait, urged Armenians in Tbilisi to ignore provocations, live together, to integrate into the Georgian society preserving Armenian national type and values.
Vice president of the Union of Armenians of Georgia Van Bayburdyan and the president of the Armenian Community in Georgia organization Samvel Mkrtchyan delivered speeches and condemned the crime committed against Armenians.
The attendees paid tribute to the memory of the innocent victims and laid flowers at the cross stone memorial.