News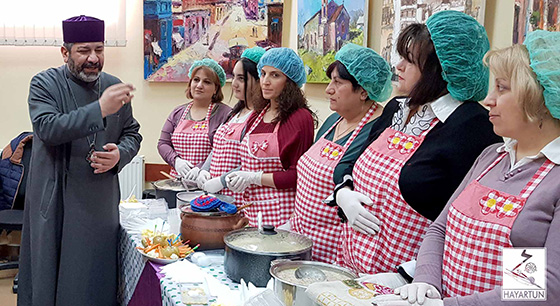 On March 3, 2019, the Armenian Apostolic Holy Church celebrated the Feast of Bun Barekendan. On the Eve of Great Lent at the church of the Armenian Diocese in Georgia Divine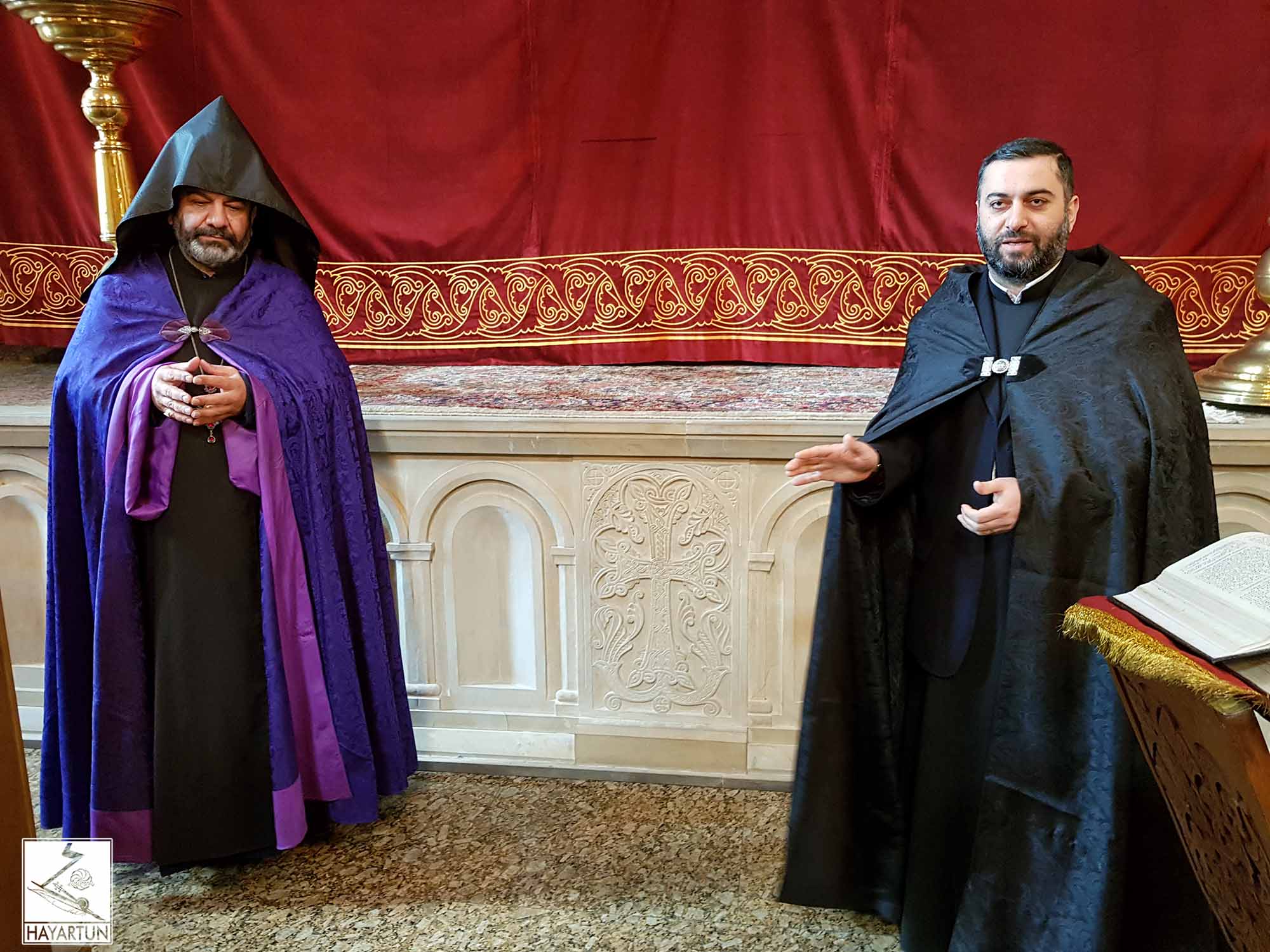 Liturgy was celebrated. The Primate of the Armenian Diocese in Georgia, His Grace Bishop Vagzen Mirzakhanyan presided over the Divine Liturgy celebrated in the Cathedral of Saint George in Tbilisi.
At the end of the Divine Liturgy, the Diocesan Primate congratulated the faithful on the occasion of the feast of Great Barekendan and wished them to pass through the Great Lent in a strengthened steadfast spirit and body. His Grace Bishop Vazgen offered his blessings and appreciation to Rev. Father Manuk Zeynalyan who is going to serve in RA Armed Forces and wished him a devoted spiritual service in the Armenian Army. The Diocesan Primate gifted a painting with Tbilisi image to Rev. Father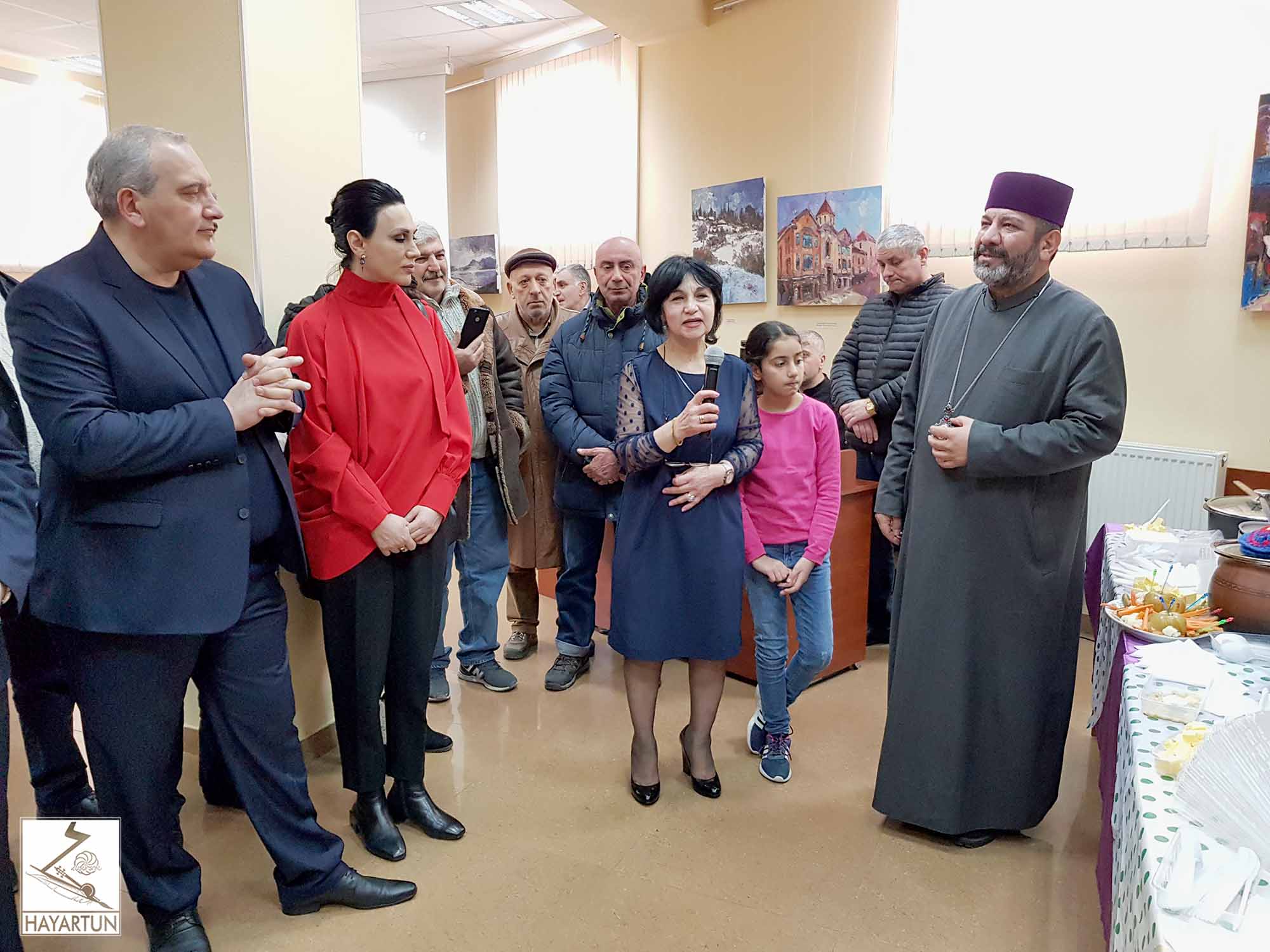 Manuk.
Traditional Harisa Festival dedicate to the Feast of Great Barekendan organized by "Shushanik" Union of Armenian Women in Georgia at the "Hayartun" Center of the Armenian Diocese in Georgia. This beautiful festival is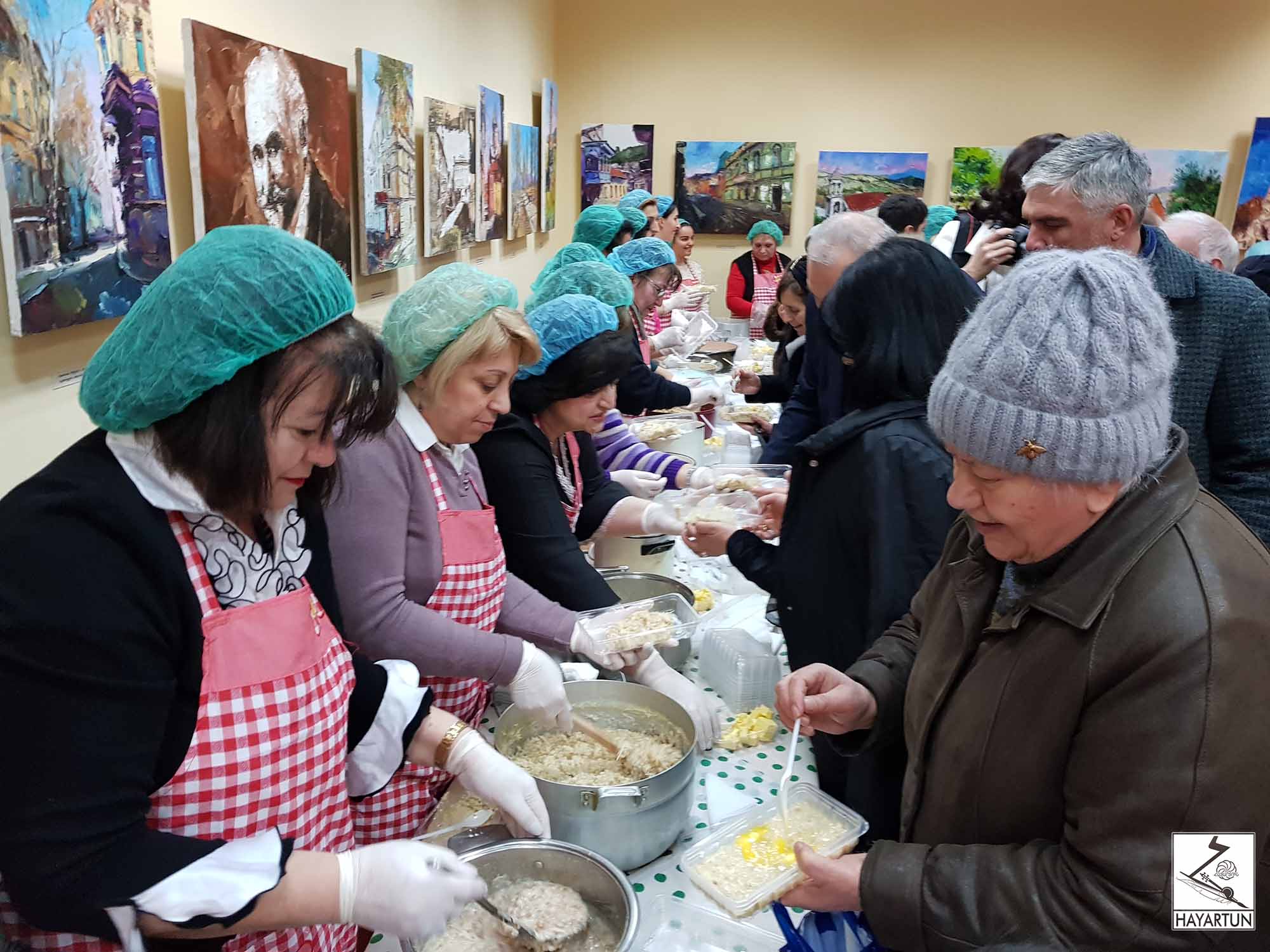 being held since 2012 at the Armenian community, and it annually expanses its frames and now it already became a folk celebration.
More than thirty pots with rich and delicious harisa were served in the Calouste Gulbenkian hall of the "Hayartun" Center of the Armenian Diocese in Georgia.
The Embassy of Armenia in Georgia, "Mayisbar" restaurant, Surb Movses Khorenatsi (Saint Moses of Khoren) preschool of the "Hayartun" Center, pupils of one-day schools, Surb Nerses Shnorhali (Nerses the Gracious) Choir, "Taron" dance ensemble, dhol and duduk groups, Youth Department of the Armenian Diocese, members of "Shushanik" Association, many volunteers.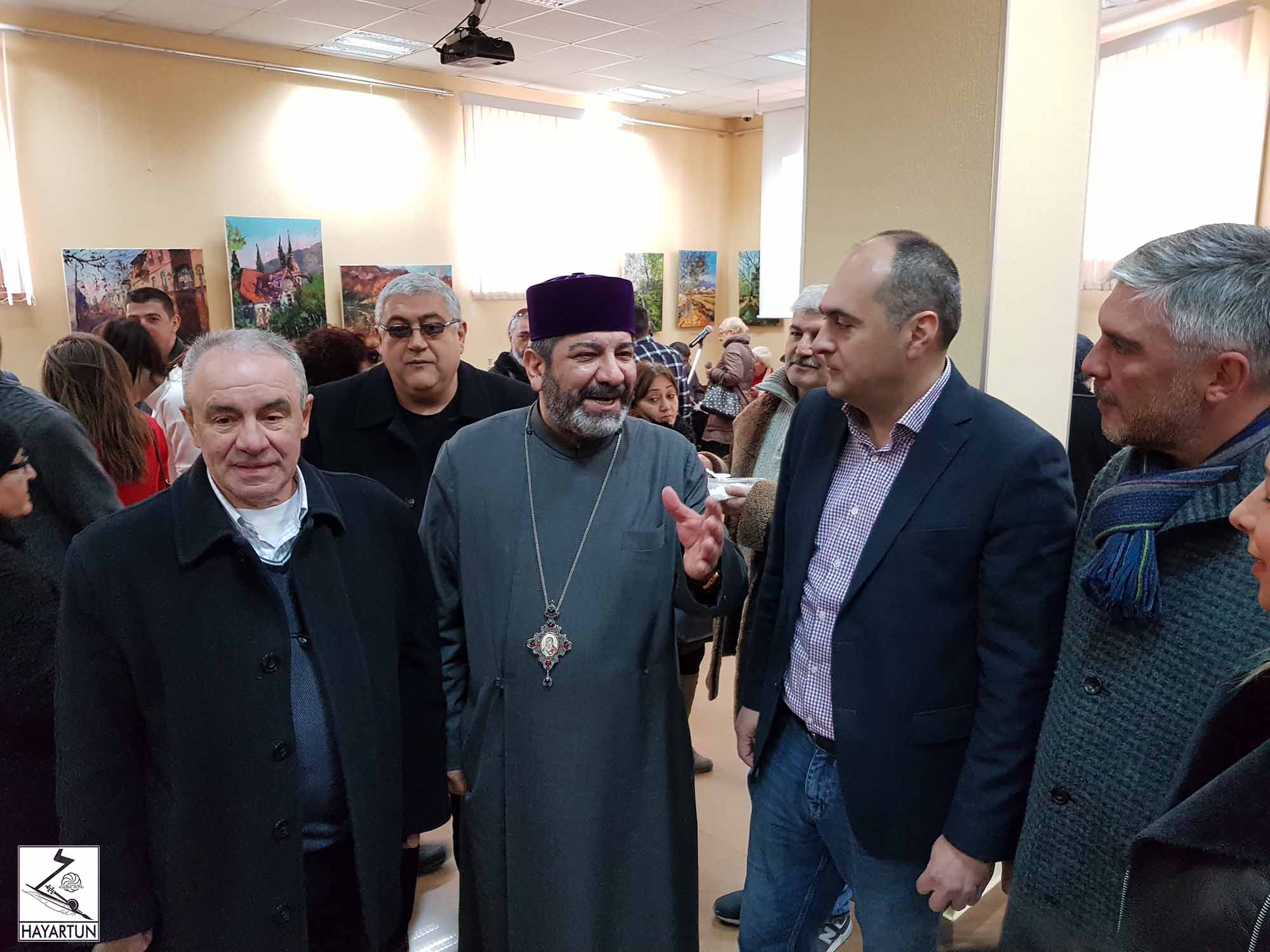 The Primate of the Armenian Diocese in Georgia, His Grace Bishop Vazgen Mirzakhanyan congratulated the Armenian women on the occasion of the Mother's Day in Georgia and the Ambassador Extraordinary and Plenipotentiary of Armenia to Georgia Ruben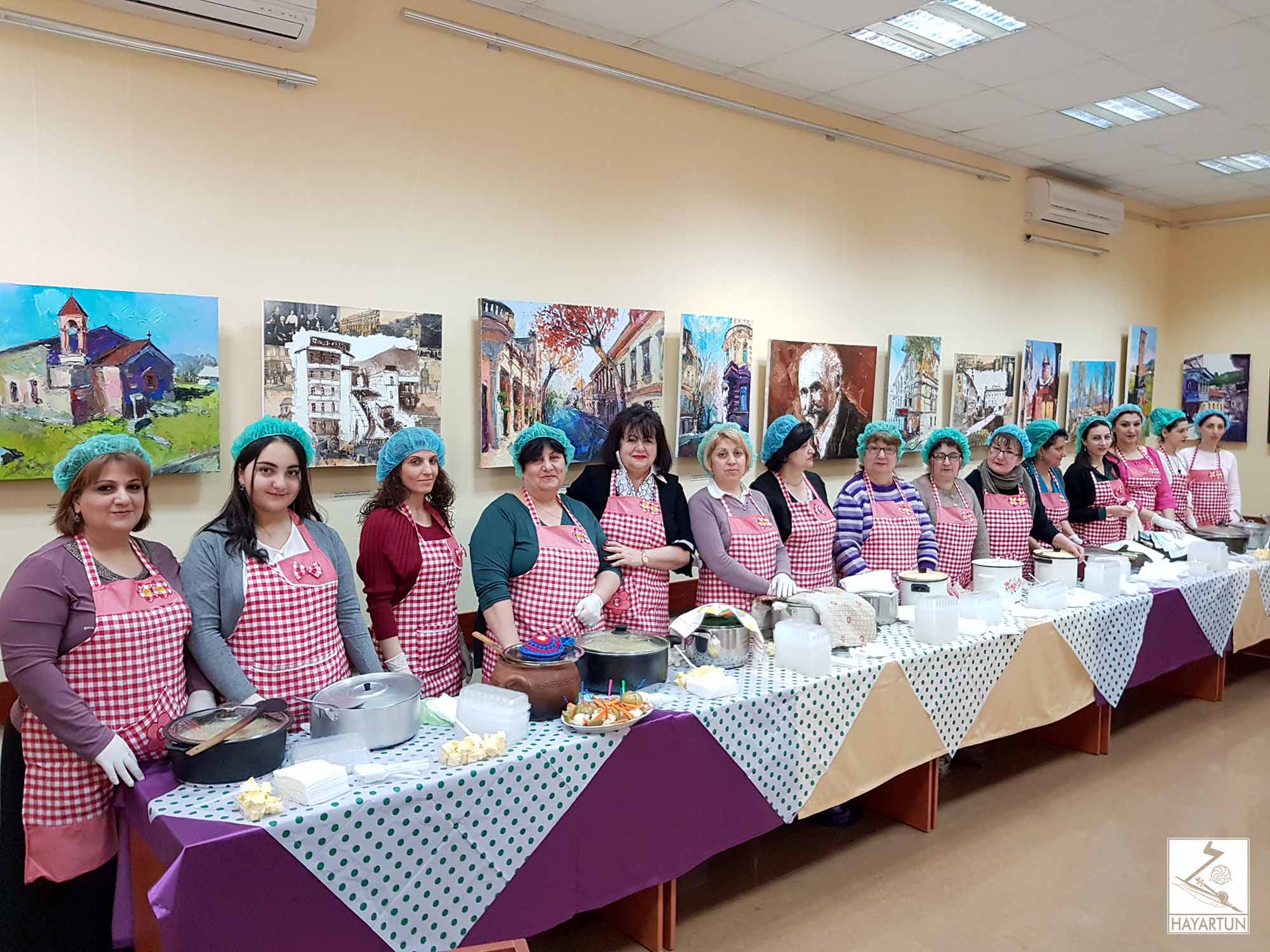 Sadoyan on the occasion of the Day of the Diplomat, blessed the pots with harisa and invited all the attendees to taste delicious dishes. The joyful song and music spread in the hall. The blessed harisa was also transferred to the sick and elderly people. The celebration of the Great Barekendan was attended by the Governor of Isani district Kakha Labuchidze, Deputy Governor Giorgi Rcheulishvili, regional administration's staff, Head of the Ethnic Minorities Council under the Tbilisi Sakrebulo Rita Khidirbegashvili, representatives of Lutheran Church, President of the Union of Armenians in Georgia Henrikh Muradyan, Artistic director of the Petros Adamyan Tbilisi State Armenian Drama Theatre Armen Bayanduryan, numerous guests and many faithful.
"Shushanik" Union of Armenian Women in Georgia expressed its gratitude to the Primate of the Armenian Diocese, "Armenia" store, individual benefactors and all the participants for the support provided to the event.