News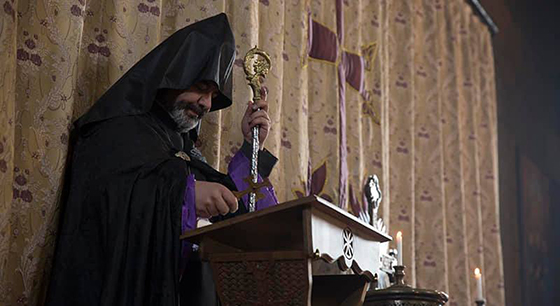 On March 10, 2019, the Primate of the Armenian Diocese in Georgia, His Grace Bishop Vazgen Mirzakhanyan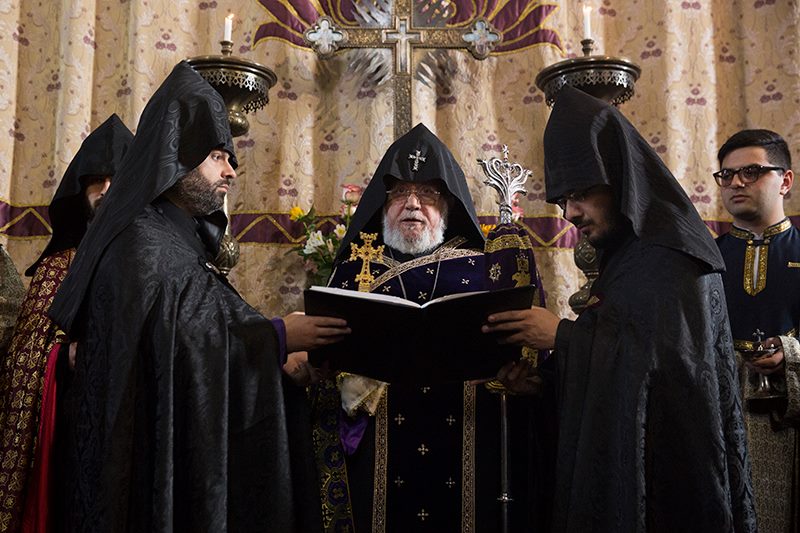 participated in the Divine Liturgy at Saint Gayane church. The celebrant was His Grace Bishop Artak Tigranyan who serves in the Church Administration of the Mother See of Holy Etchmiadzin. The Primate of the Armenian Diocese in Georgia preached about the mystery of the First Sunday of the Great Lent.
At the end of the Divine Liturgy, under the presidency of His Holiness Karekin II, Supreme Patriarch and Catholicos of All Armenians a solemn requiem service was offered in memory of His Eminence Archbishop Mesrop Moutafian, Armenian Patriarch of Constantinople who died on 8 March.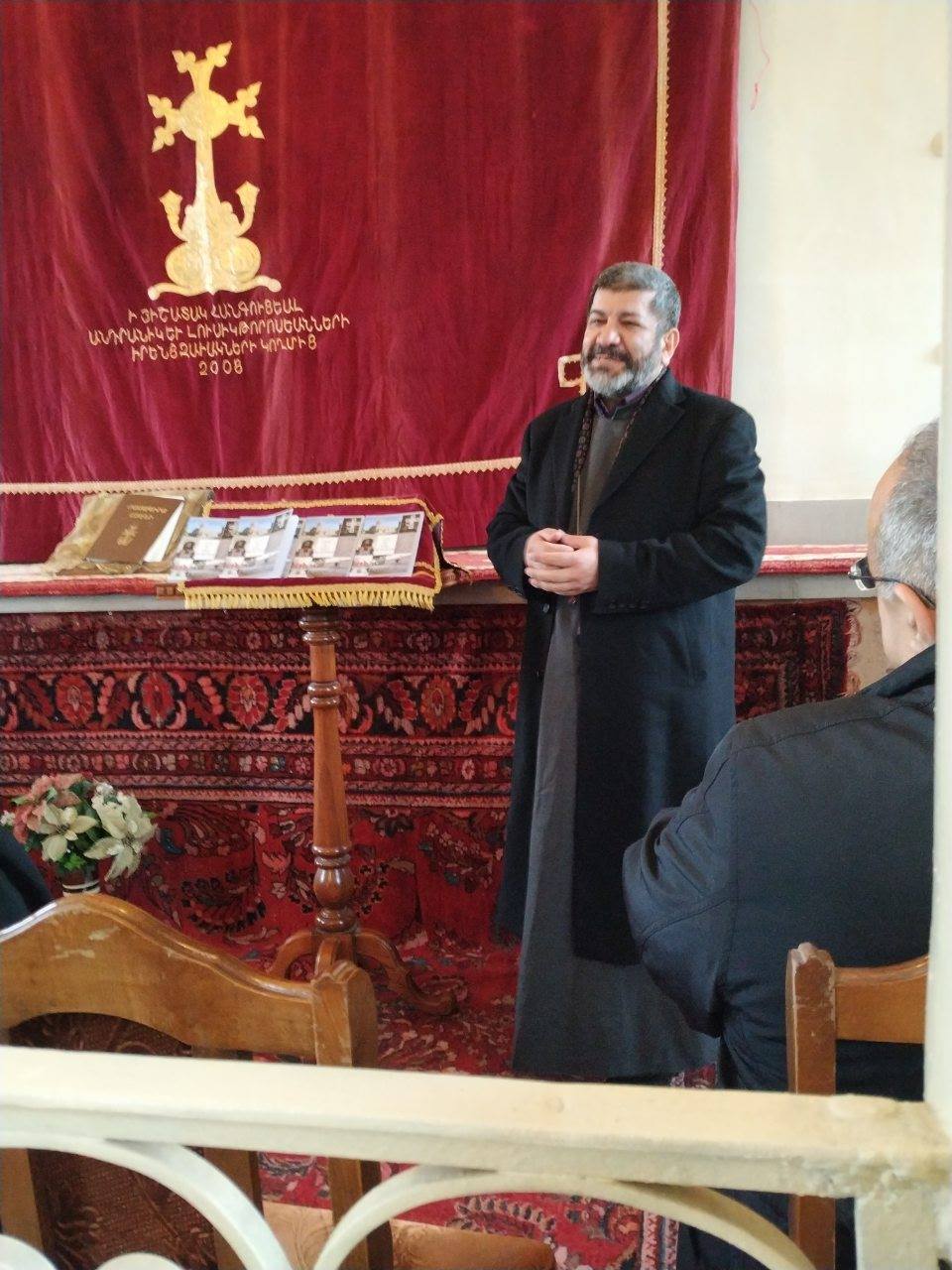 Clergy and faithful who were there prayed for the peace of the soul of late Pontiff Mesrop II Patriarch.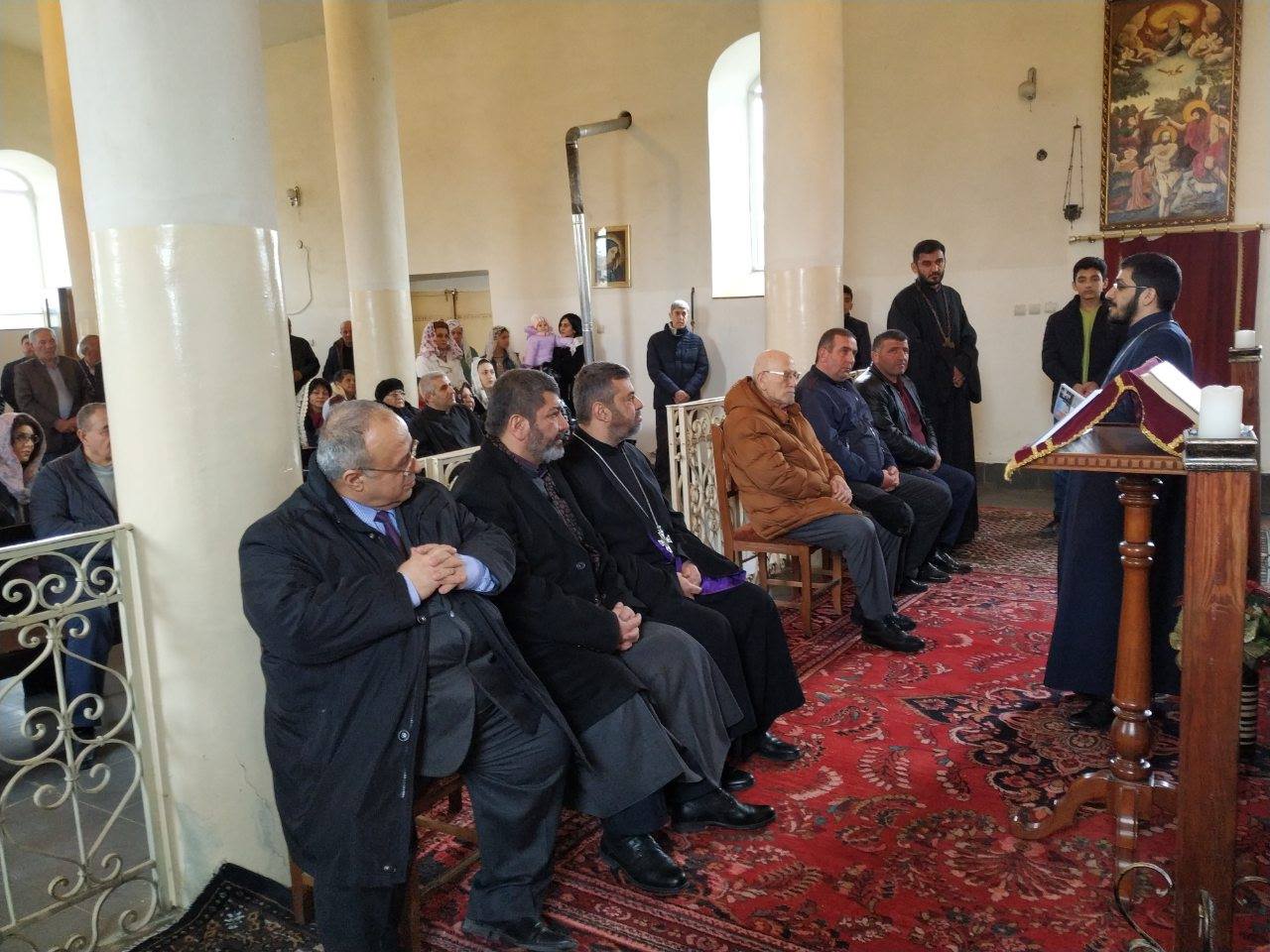 On the same day, the Primate of the Armenian Diocese in Georgia took part in the presentation of book "Ancient and new Artimed" at the Surb Astvatsatsin (Saint Holy Mother of God) church in Artimed settlement of the Diocese of Armavir.
The book was developed for publication by the local pastor Rev. Father Nerses Rushanyan. Rev. Father Nerses had summarized the history of hundreds of years in his book, carefully studied in the Armenian National Archives and Library.
The Diocesan Primate His Eminence Archbishop Sion Adamyan, His Grace Bishop Vazgen Mirzakhanyan, Rev. Father Ruben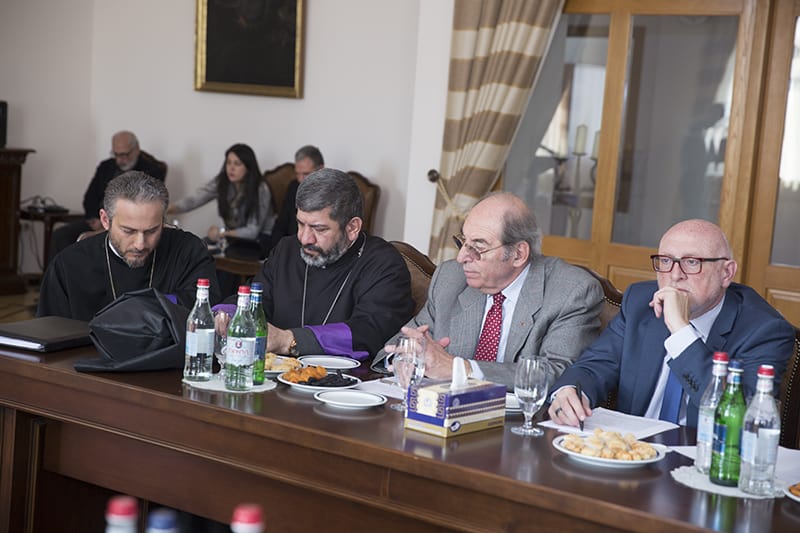 Zargaryan, Chairman of "Lori Canyon" compatriotic union Sergo Yeritsyan and local residents made speeches at the presentation.
The presentation was summarized by the author of the book Rev. Father Nerses. At the conclusion of the presentation, the books were delivered to the faithful gathered in the Holy Mother of God church and then reception took place.
Since March 12, The Primate of the Armenian Diocese in Georgia, His Grace Bishop Vazgen Mirzakhanyan participates in the meeting of the Supreme Spiritual Council.