News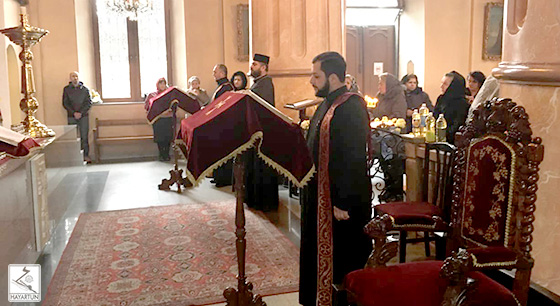 On the fourth Saturday of the Great Lent the Armenian Apostolic Holy Church commemorates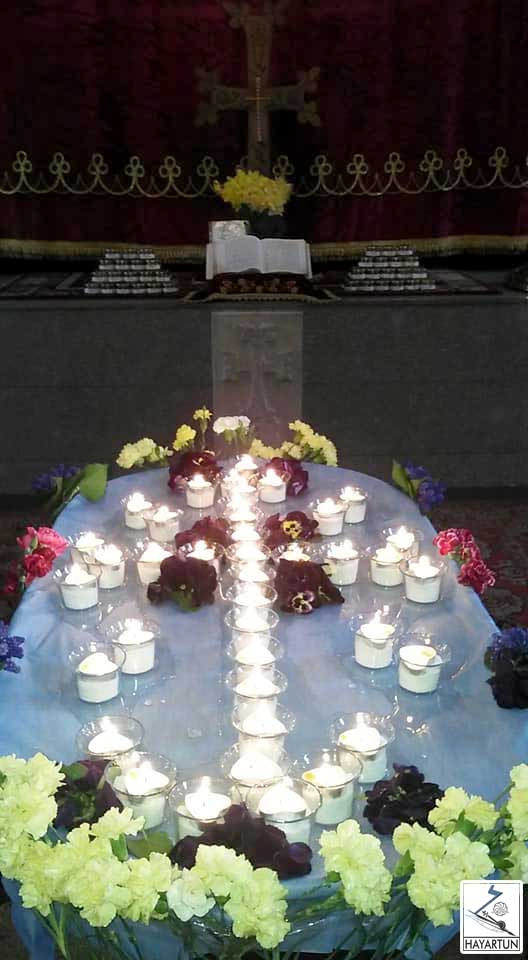 the Holy Forty Martyrs of Sebaste.
On March 30, 2019, during the Morning Service, in the memory of the Forty Holy Martyrs the candles decorated with flowers were lit at Saint Etchmiadzin church in Tbilisi. The table decorated with 40 candles during the Service (which already for 15 years is decorated and placed at the holy temple in Avlabari on the initiative of devotee of church Margarita Kirakosyan), was symbolizing the faithfulness to Christian faith and their martyrdom, which was seen with the bright crowns. One candle was left without flower. It was the candle of a martyr, who could not withstand suffering. It was symbolizing his loss of earthly and heavenly life.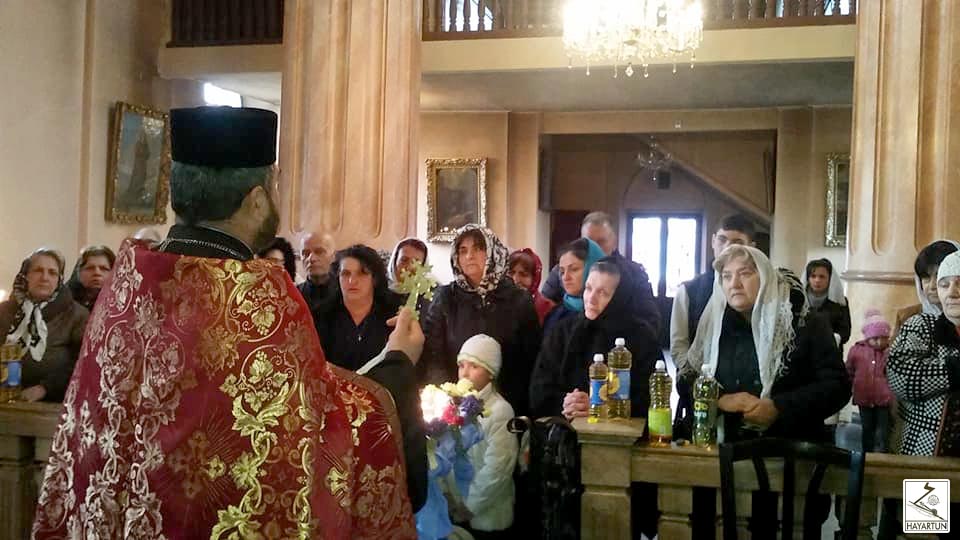 At the conclusion of the Divine Liturgy, the pastor of the church Rev. Father Samvel Torosyan preached about the mystery of the day, through the example of Forty Holy Martyrs Rev. Father urged the attendees to remain faithful to the faith of Christ despite all the hardships of life, to live in love, to be kind and ready for sacrifice, to overcome temptations and live in order to deserve the Kingdom of Heaven.
Afterwards Deacon Artak Antonyan read the story of 40 Sebastian Martyrs.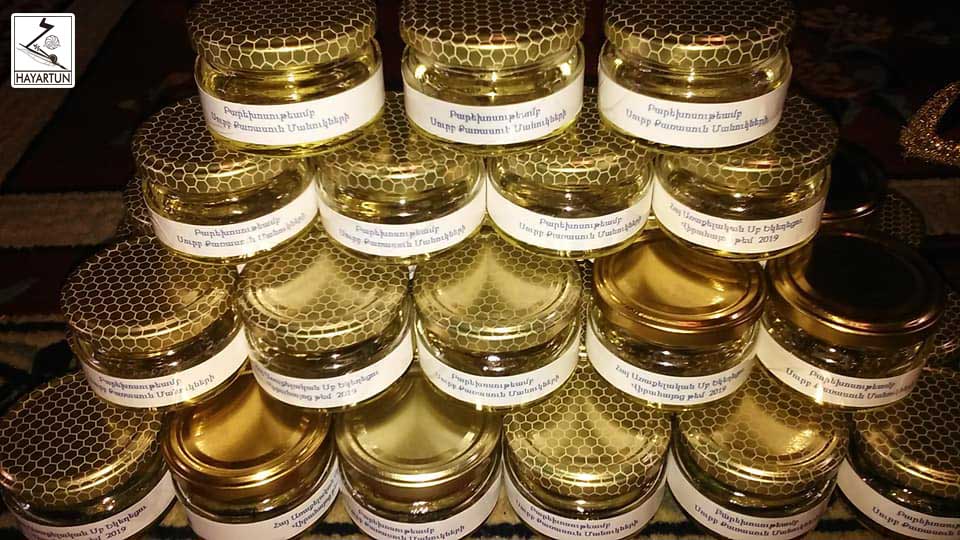 At the end of the Liturgy, the spiritual fathers traditionally consecrated vegetable oil, which the faithful took home.
The 40 martyrs' relics are kept in Sebaste where a church consisting of forty domes dedicated to the Forty Holy Martyrs was built later. The church was standing until Timur Lang's invasion.