News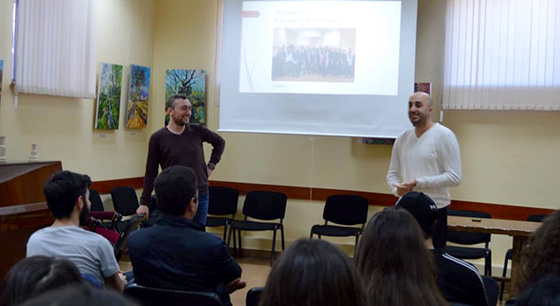 On 27 March, 2019, a meeting with preparatory courses students studying within the framework of 1+4 program in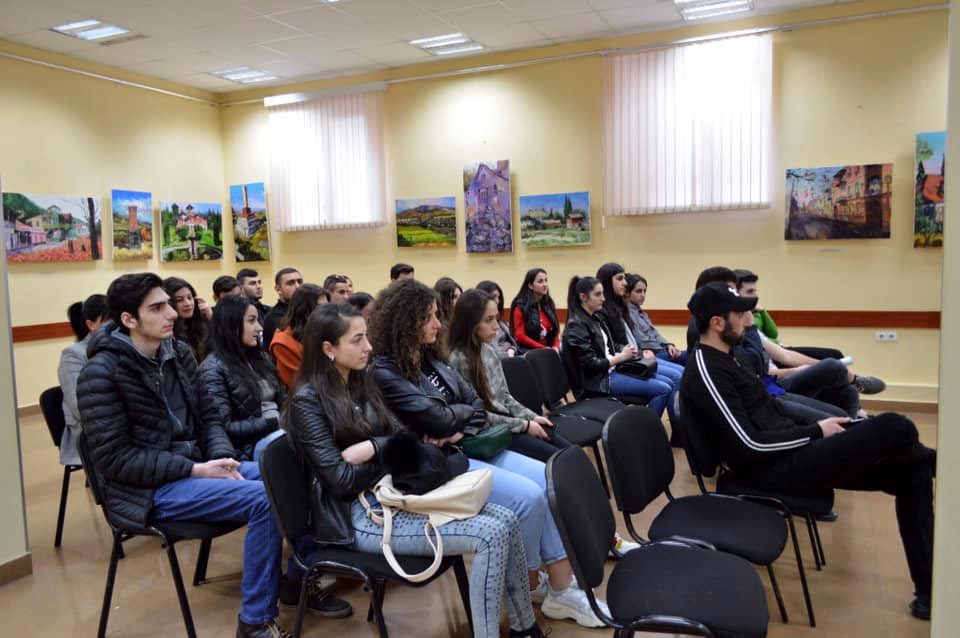 Tbilisi universities took place at Calouste Gulbenkian Hall of the "Hayartun" Center of the Armenian Diocese in Georgia.
The meeting was initiated by the Youth Department of the Armenian Diocese in Georgia. Director of the Department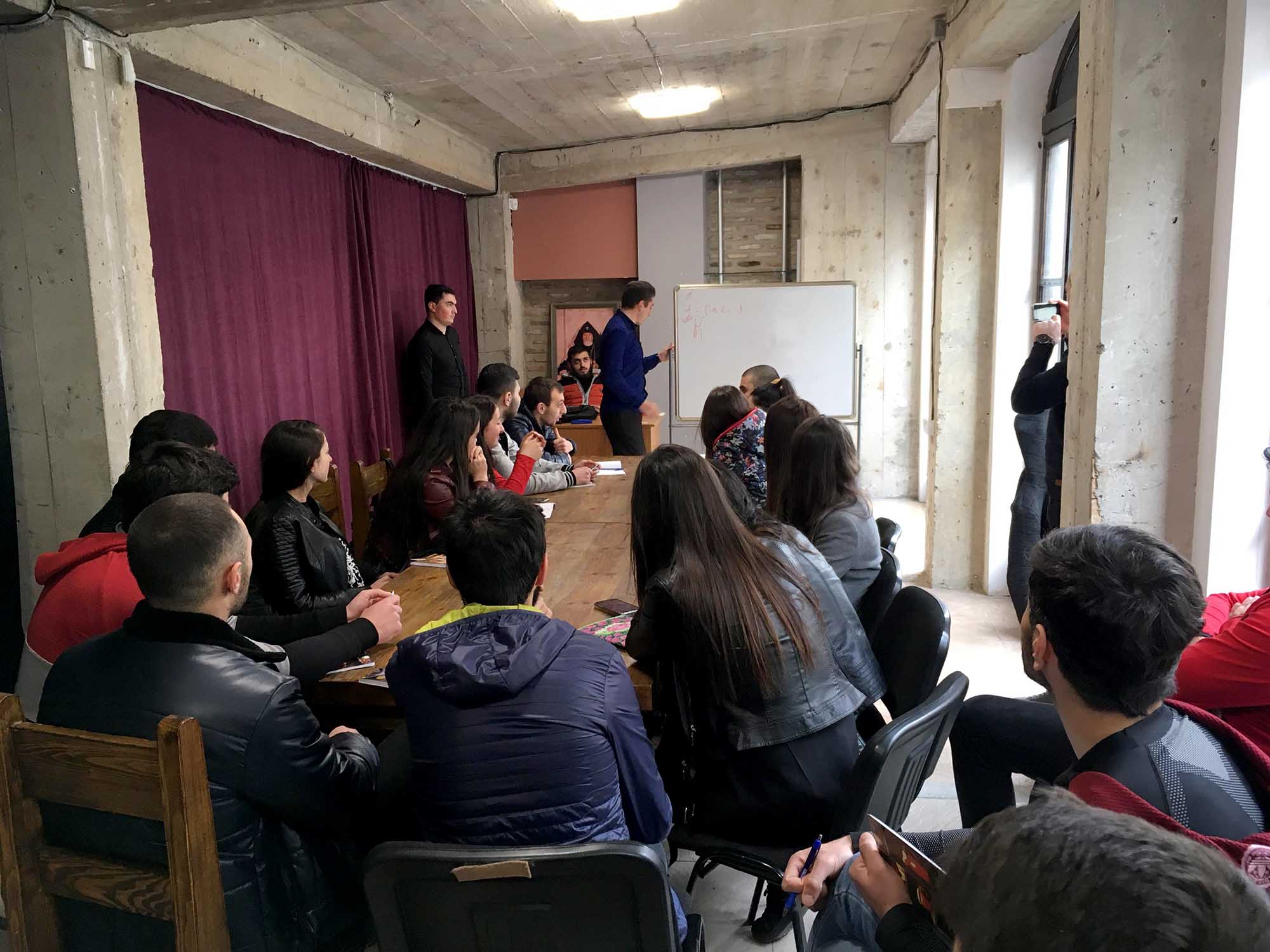 Valeri Badalyan welcomed the participants and conveyed the blessings and good wishes of the Primate of the Armenian Diocese in Georgia, His Grace Bishop Vazgen Mirzakhanyan and recorded the attention and support from the Armenian Diocese for the students studying in various universities in Tbilisi. The head of the Department highly appreciated the additional volunteer trainings held for the third year and organized by Harutyun Malkhasyan, student of Faculty of Social and Political Sciences and Stepan Evajyan, student of Faculty of Informatics of Ivane Javakhishvili Tbilisi State University. Based on the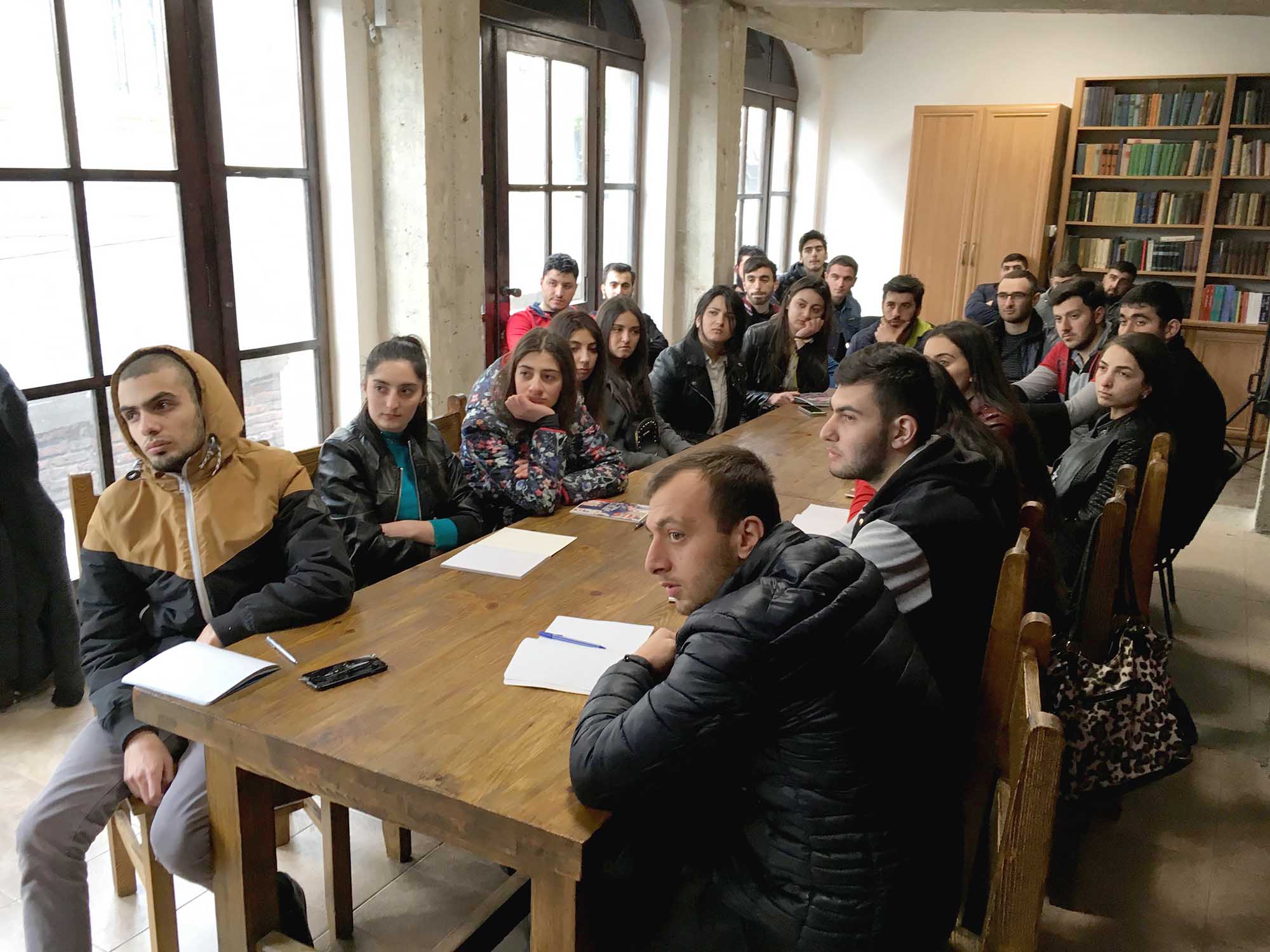 positive goals of the courses and the activeness of the students, the speaker mentioned that the courses will be expanded and held both in "Hayartun" and in "Vazgen I Catholicos of All Armenians" Centers.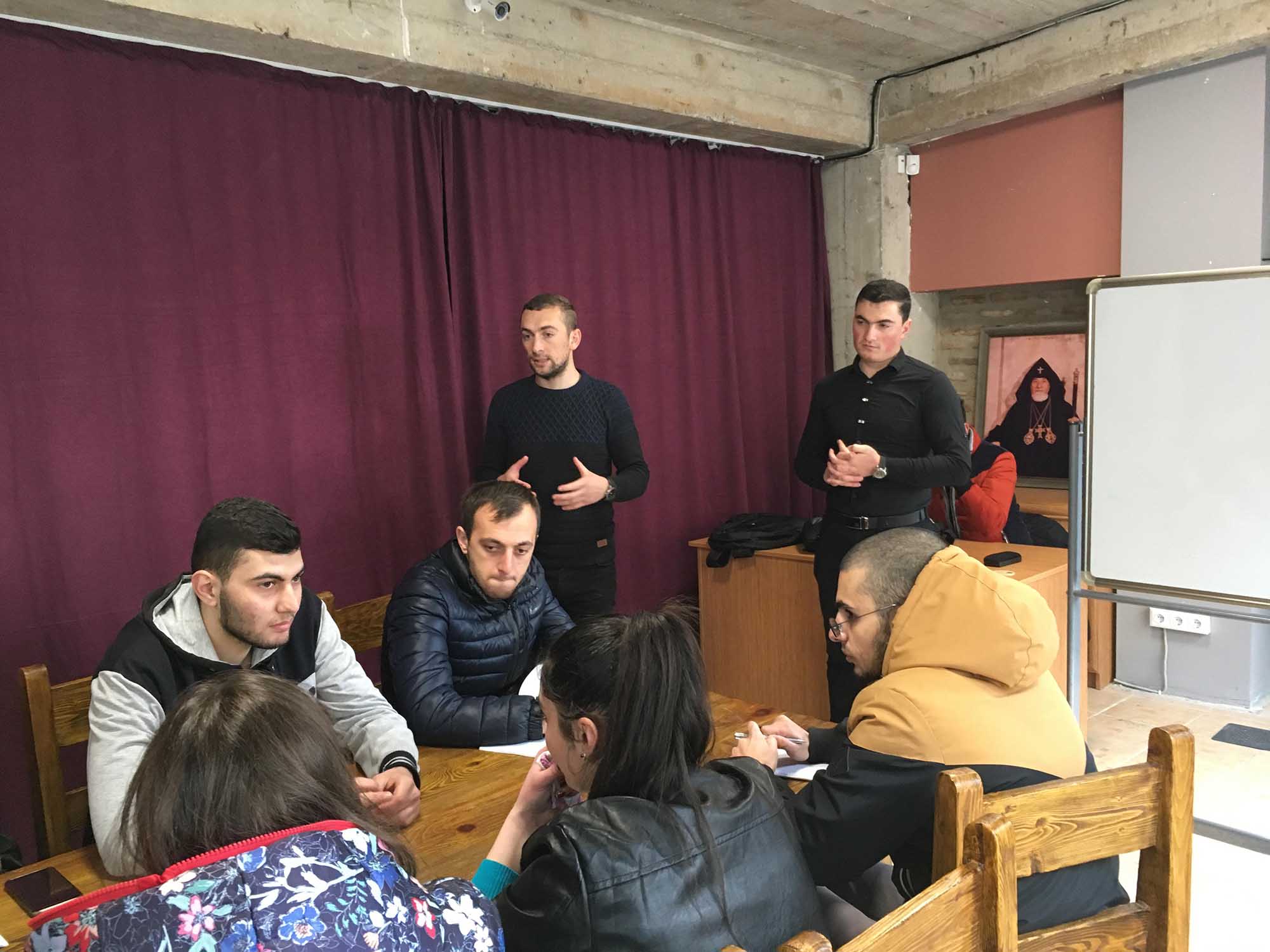 The training program includes math courses that will help future developers and economists. Every week, informative meetings will be held as a result of which the students studying within the framework of 1+4 program will be ready to continue their education in the first year in bachelor's degree and to pass exams on Georgian language for Master degree. Courses on civic education and general abilities held by Nina Seropova will continue.
The next day, on March 28, the first lesson was held at "Vazgen I Catholicos of All Armenians" Center. In addition to the trainings, various meetings, film viewing, discussions, competitions, quizzes are planned.