News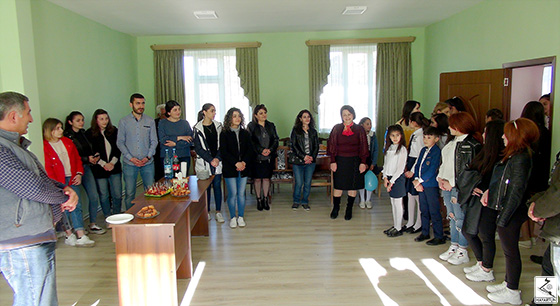 On April 7, 2019, students of the "Hayartun" Center of the Armenian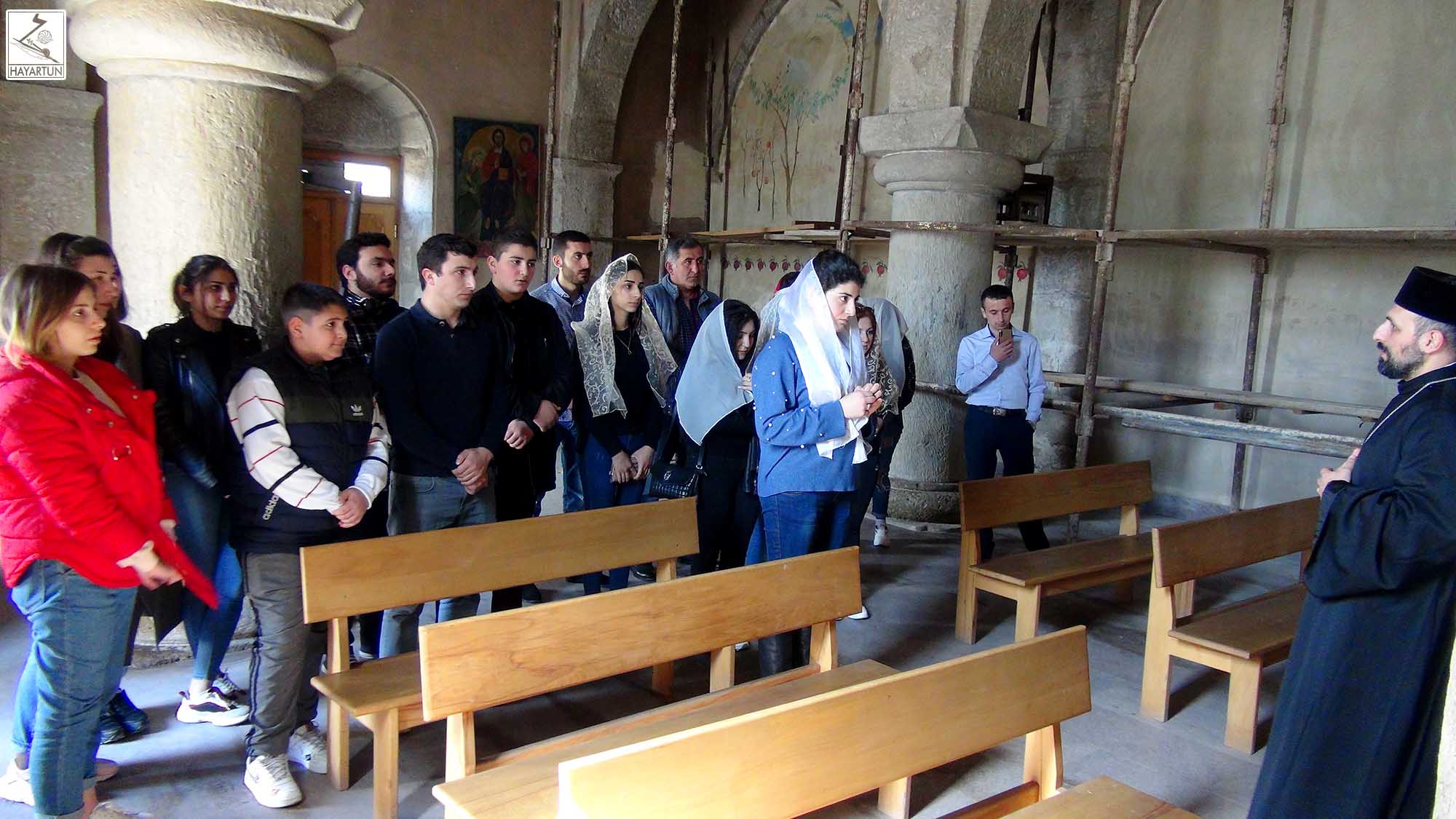 Diocese in Georgia, led by the Center's spiritual superintendant Rev. Father Tatev Marukyan, the head of the Cultural Department of the Diocese and the head of the "Hayartun" Center Eugenia Markosyan, made a return visit to RA Berdavan border village, in Tavush region (marz).
The guests were welcomed by Rev. Father Smbat Abrahamyan and village head Smbat Mughdusyan. The guests from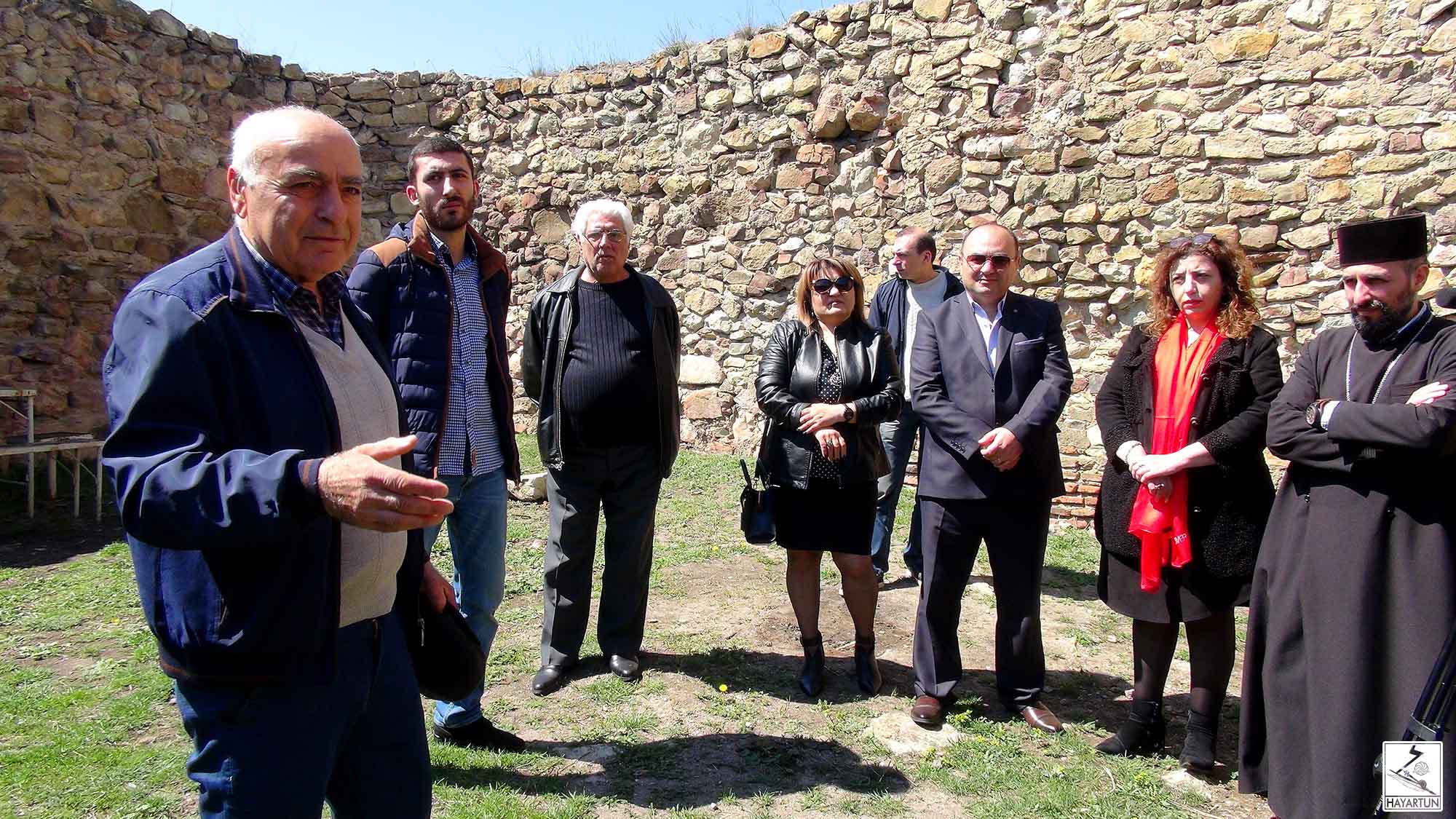 Tbilisi prayed with Berdavan villagers in the Saint Sarkis church in Noyemberyan and attended the Ghalinjakar fortress built in the 12th century.
The visit of young Armenians from Tbilisi to the village of Berbavan, just 500 meters from the borderline, was inspirational and exciting. The brave sons, heroic people of this village not only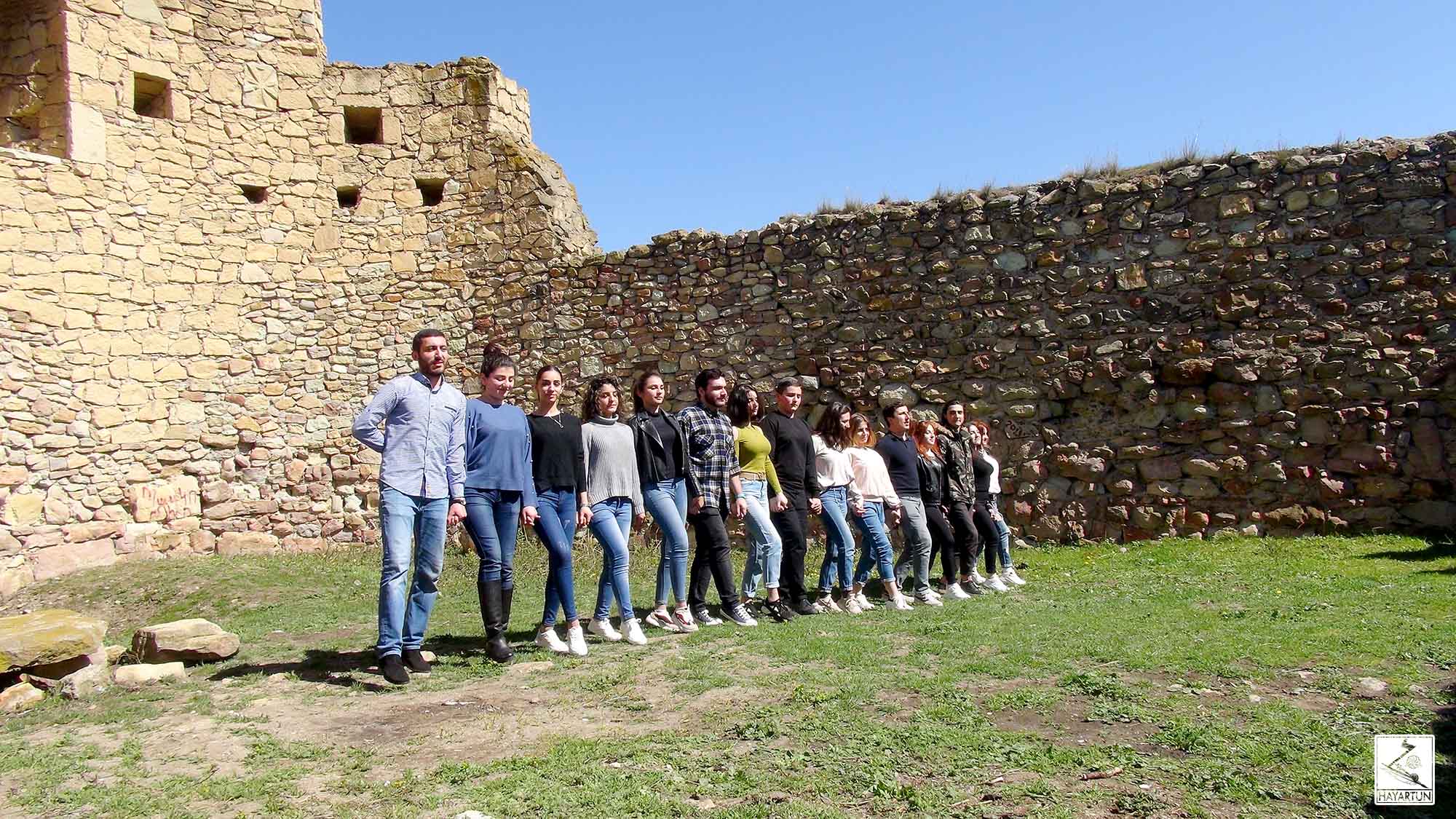 courageously defended the borders of their Homeland but also are keeping and developing Armenian culture. In this border-crossing area, Armenian "Kochari" dance was performed by "Taron" dance ensemble of the "Hayartun" Center and it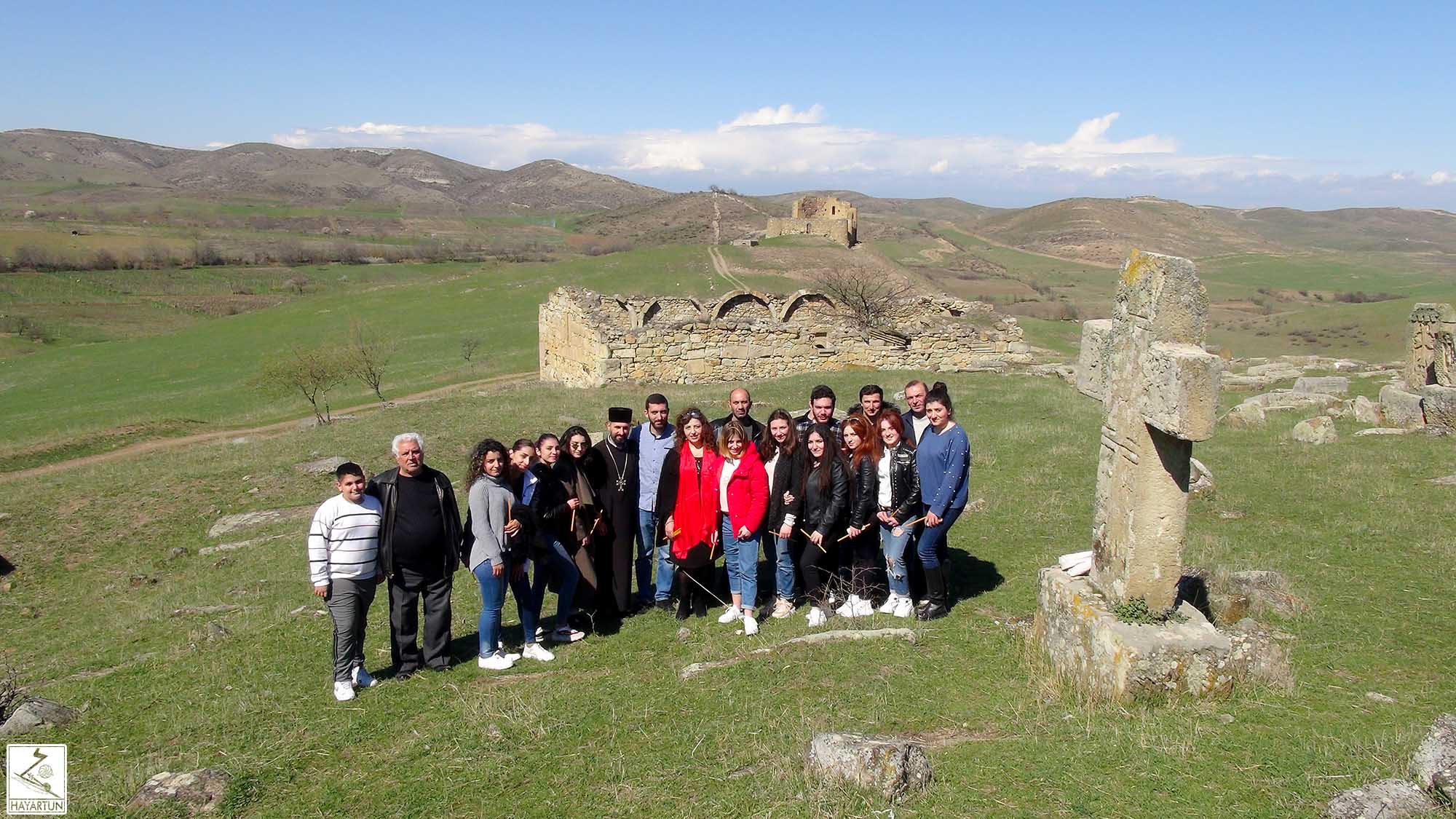 became a symbol of people's unity, unshakable and support for each other.
The guests from Tbilisi got acquainted with Berdavan heroic chronicles and prayed in the ruined church of the ancient fortress.
The visit to Berdavan wine factory was very interesting. There director Gagik Aghababyan told the guests about traditions of local winemaking. Young people from Tbilisi tasted the factory's produce, wine and canned food.
The festive day was concluded with a concert at the Berdavan cultural center with participation of students of local musical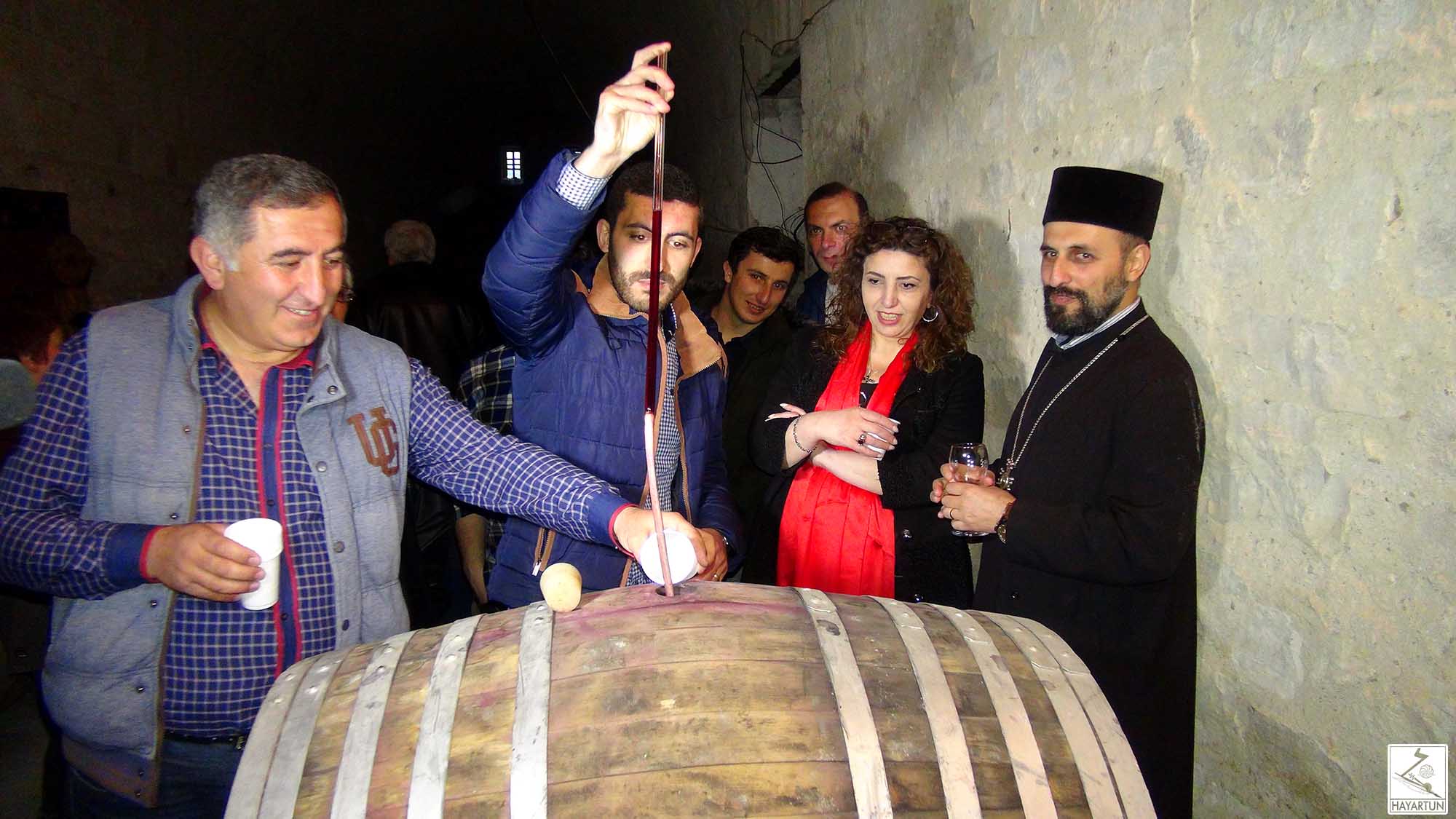 school and the "Hayartun" Center. The songs, dances, recitation and triumphant roundelay saturated the atmosphere with great feelings of patriotism, statehood and unshakable faith.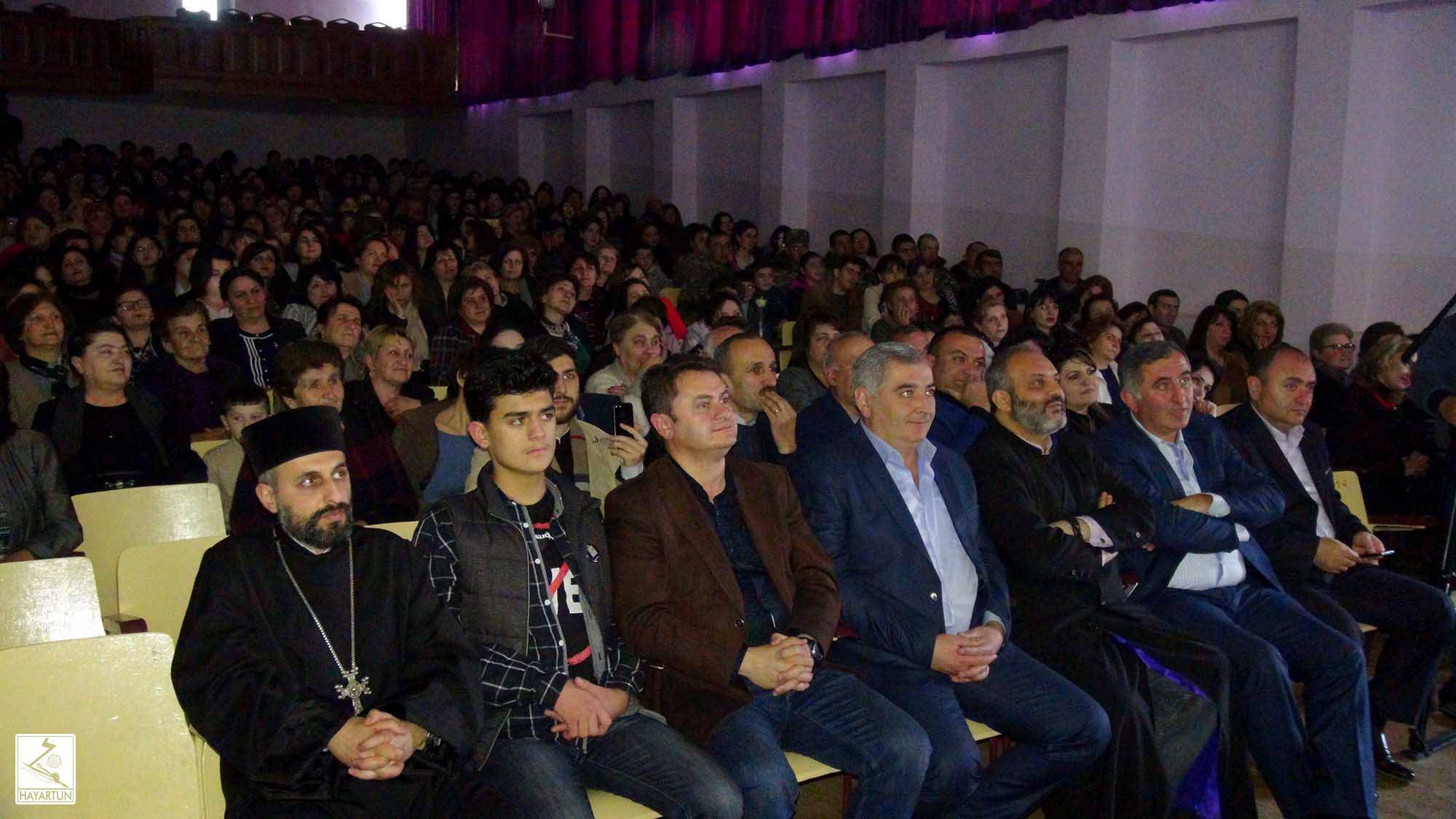 The event in Berdavan was honored with the presence of the governor of Tavush region Hayk Chobanyan.
The concert was attended by the Primate of Tavush Diocese, His Grace Bishop Bagrat Galstyan who welcomed the guests and valued the celebration of beautiful feast of Annunciation in border village and congratulated all the mothers and wives on the occasion of this beautiful feast.
Spiritual superintendant Rev. Father Tatev Marukyan conveyed the greetings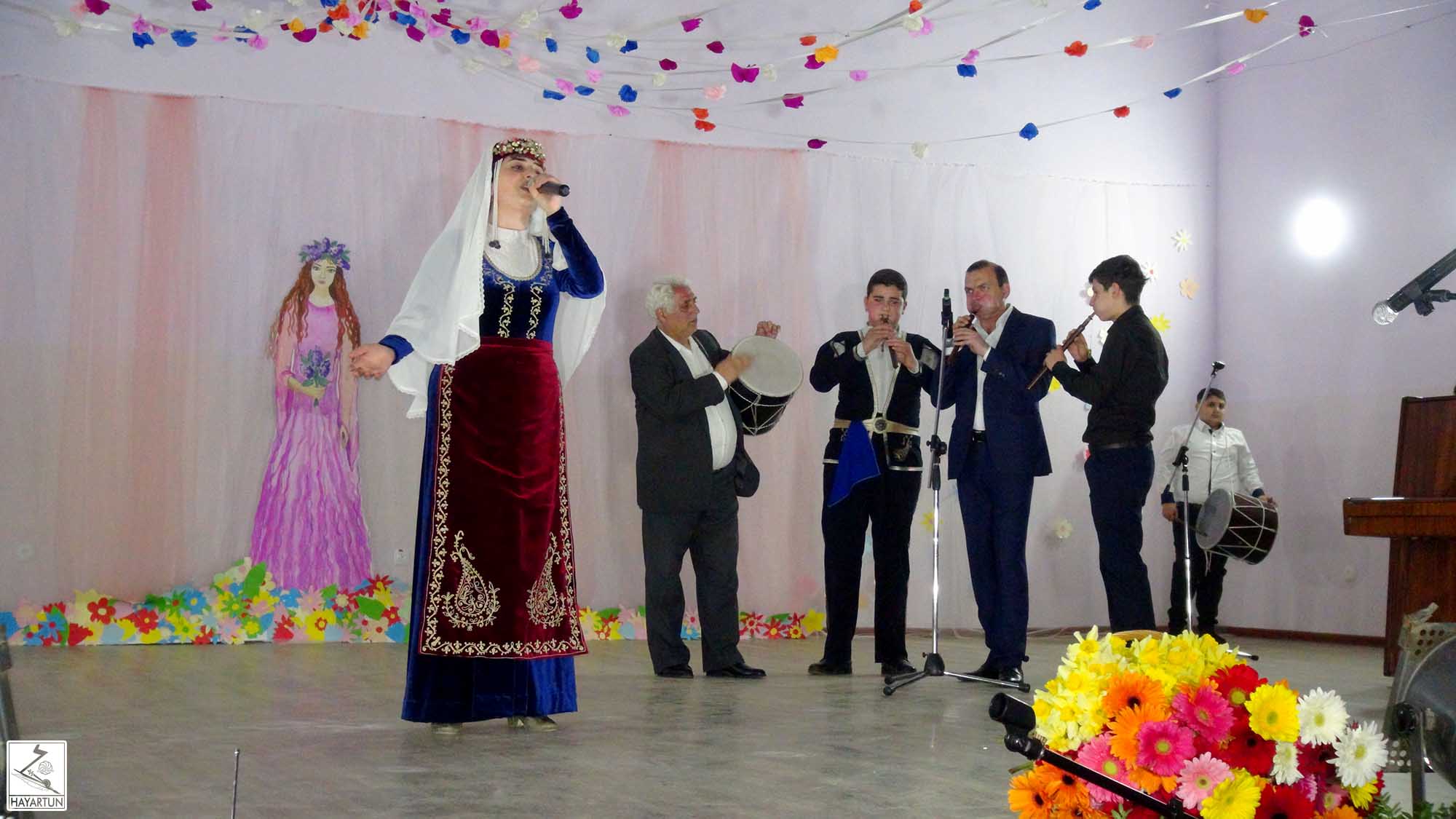 and blessings of the Primate of the Armenian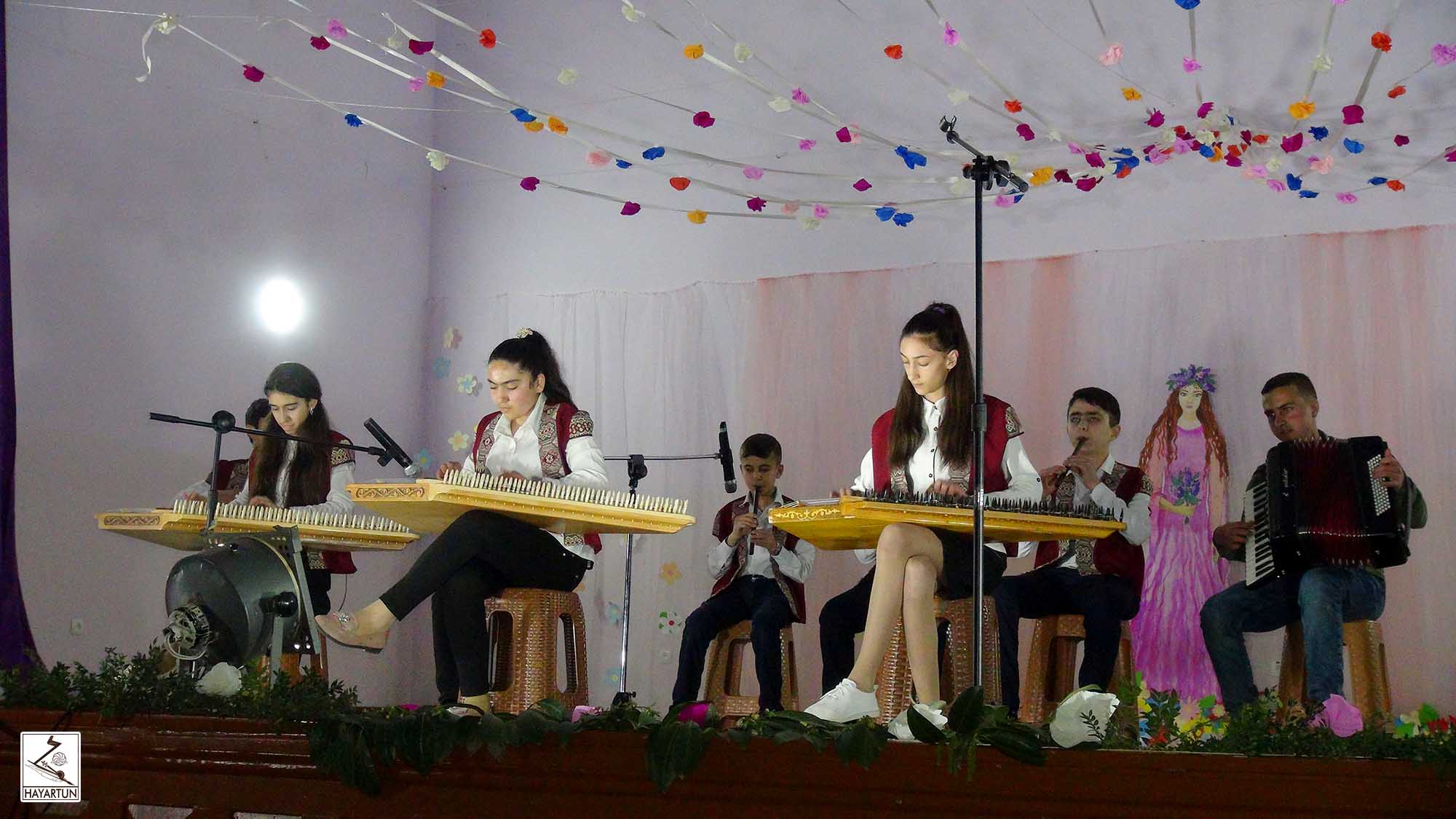 Diocese in Georgia, His Grace Bishop Vazgen Mirzakhanyan, mentioned that such meetings between young people from Tbilisi and Berdavan will be continued strengthening their friendship and serving as a basis for the realization of cultural and spiritual visions.
A souvenir was handed over to the Berdavan community by the "Hayartun" educationa and cultural center and the students of the "Arar" art center of Berdavan handed their presents made by them to the students of "Hayartun Center.
"Hayartun" educational, cultural and youth center expresses its deep gratitude to the administrative and spiritual authorities of Tavush region for warm reception.