News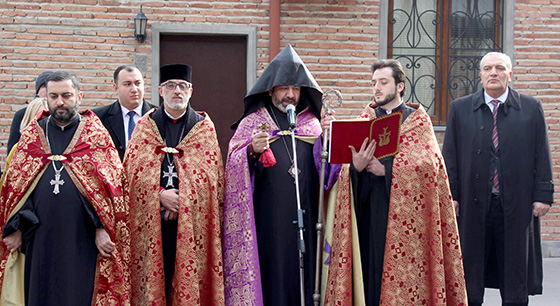 January 28 is the Armenian Army Day. For the past 27 years Armenia people celebrates the feast of its army and soldiers both in Armenia and in Diaspora.
Events dedicated to the Day of the Armenian...
Read more...
News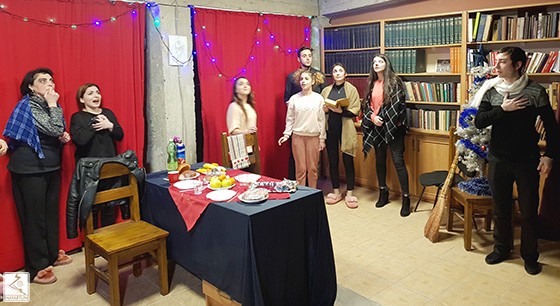 The Youth Department of the Armenian Diocese in Georgia has made a really nice surprise for the Armenian community of Tbilisi.
On January 26, 2019, the premiere of the...
Read more...
News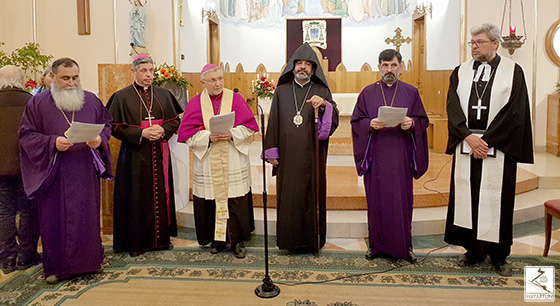 Ecumenical prayer is organized for nearly three decades in Georgia and it is raised to the Almighty God by four Christian churches and faithful. They are the Diocese of the Armenian Apostolic Orthodox Holy Church...
Read more...
News
On January 24, 2019, in Tbilisi City Court, the final hearing on the issue of Tandoyants St. Astvatsatsin (Tandoyants Holy Mother of God) church took place chaired by judge Nana Chichileishvili. The Armenian Diocese...
Read more...
News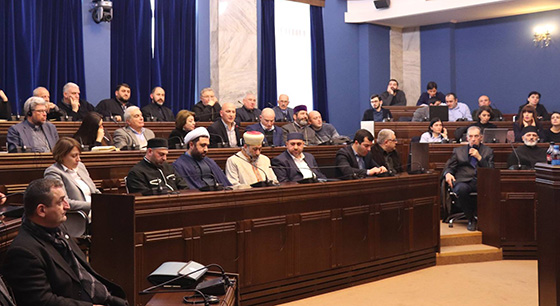 On January 21, 2019, the first meeting of the Freedom of Religion Working Group established within the framework of the Human Rights and Civil Integration Committee of the Parliament of Georgia took place. The meeting...
Read more...
<< Start < Prev 1 2 3 4

5

6 7 8 9 10 Next > End >>


Page 5 of 276