Rev. Father Ararat Gumbalyan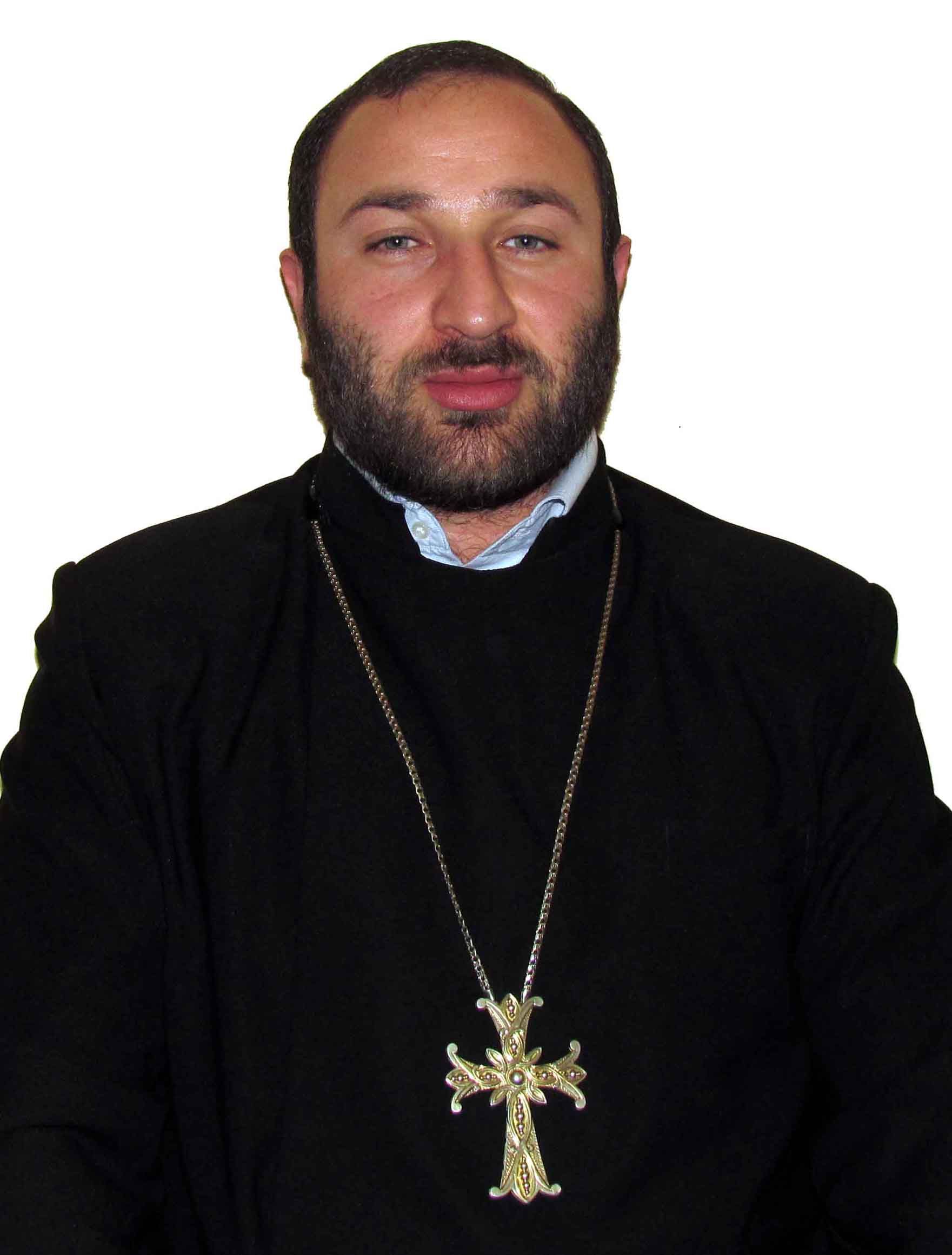 Priest Ter-Ararat Gumbalyan (baptismal name Pertos) was born on 28 June 1985 in Echmiadzin RA.
He studied in Echmiadzin secondary school № 4 named after Khoren Abovyan starting in 1992, and graduated in 2002.
He entered the Gevorkian Theological Seminary at the Mother See of Holy Etchmiadzin in 2002 and graduated in 2008.
In December 2006 was ordained to the diaconate by Bishop Ter-Ararat Galtagchyan.
In July 2008 successfully defended his final theses entitled "Bibliography of "Zion" Magazine from1991 to 2000."
From July 2008 was appointed to serve as a deacon at St. Gregory the Illuminator Church in Echmiadzin.
In November 2008 was ordained as a secular priest by Bishop Ter-Sahak Mashalyan.
In January 2009 was appointed to serve in the Diocese of the Armenian Apostolic Church in Georgia as a Spiritual shepherd of Armenians living in Adjaria, Guria, and Imereti and of Surb Prkich Church in Batumi.
He is married and has two children.
Place of residence: Batumi, Georgia.