Rev. Father Torgom Vardanyan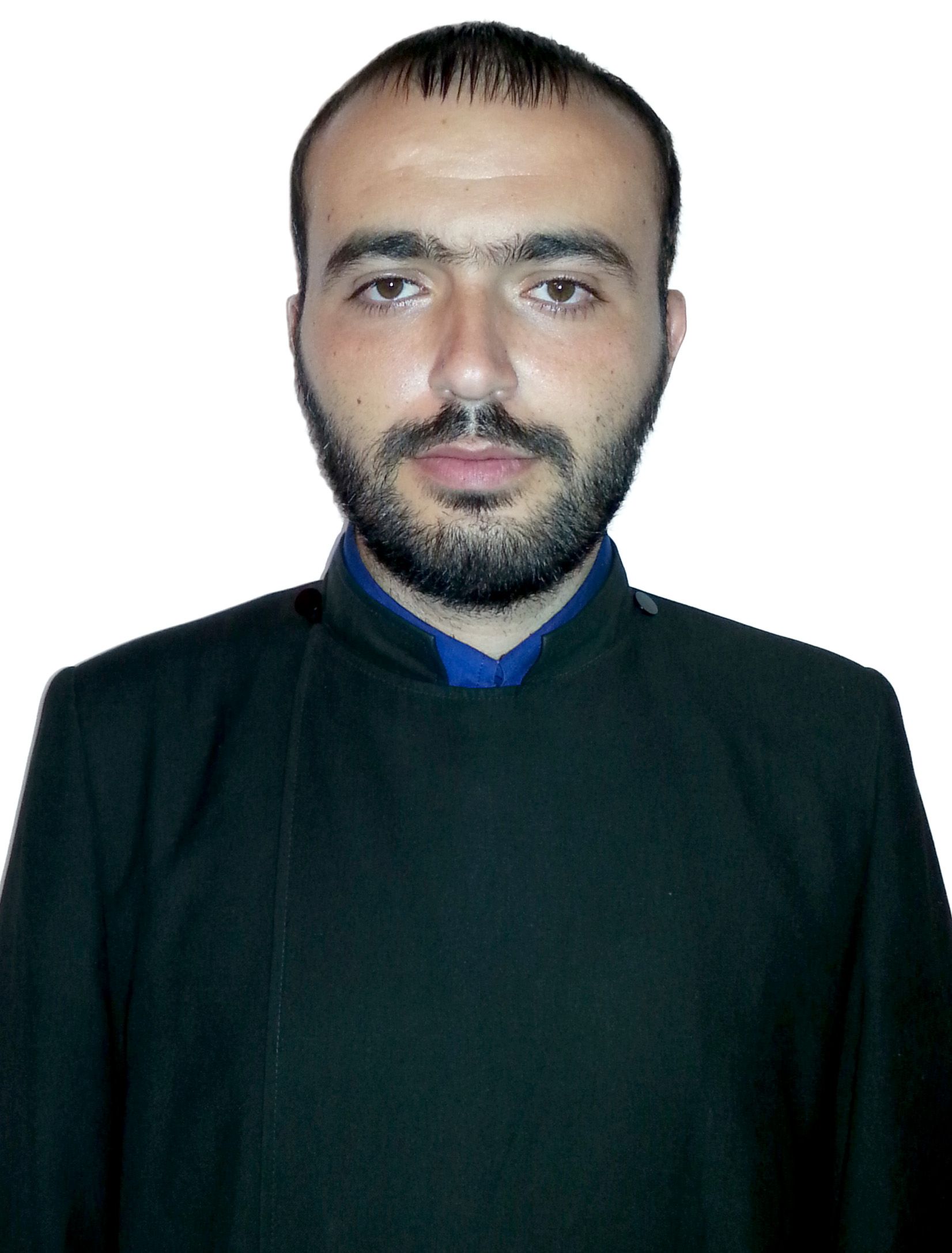 Reverend Father Torgorm Vardanyan (given name: Artak Vardanyan) was born on October 25, 1986 in city of Etchmiadzin, Armavir marz.
He attended Etchmiadzin secondary school # 7 after Yervand Otyan and Sunday school in parallel.
October 09. 2001: left to study in Jerusalem Theological Seminary after Alek and Mary Manoogian by Armenian Patriarchate.
2009- 2012: was appointed a Deacon by The Armenian Patriarch of Jerusalem, His Beatitude Nourhan Manougian in Apostolic See of St. James in Jerusalem.
2012-2014: continued his service in Cathedral of the Resurrection, Holy Bethlehem.
2014: moved to Armenia and joined Etchmiadzin Unity by blessing of His Holiness Karekin II, the Supreme Patriarch and Catholicos of All Armenians.
September 23, 2014: was appointed a Deacon in Saint Shoghakat Church of Etchmiadzin.
July 26, 2015: ordained as Reverend Father His Grace Bishop Vardan Navasardyan.
September 15, 2015: was appointed as a Pastor of Tsugrut, Tsira, Tchala, Big Pamach, Orali, as well as Ghulalisi, Sazeli, Abastumani and Vale villagies of Samtskhe-Javakheti and Tsalka, General Vicariate of the Armenian Diocese in Georgia.
Reverend Father Torgom Vardanyan is married and has a son.