Armenian Diocese in Georgia took part in Ecumenical Prayer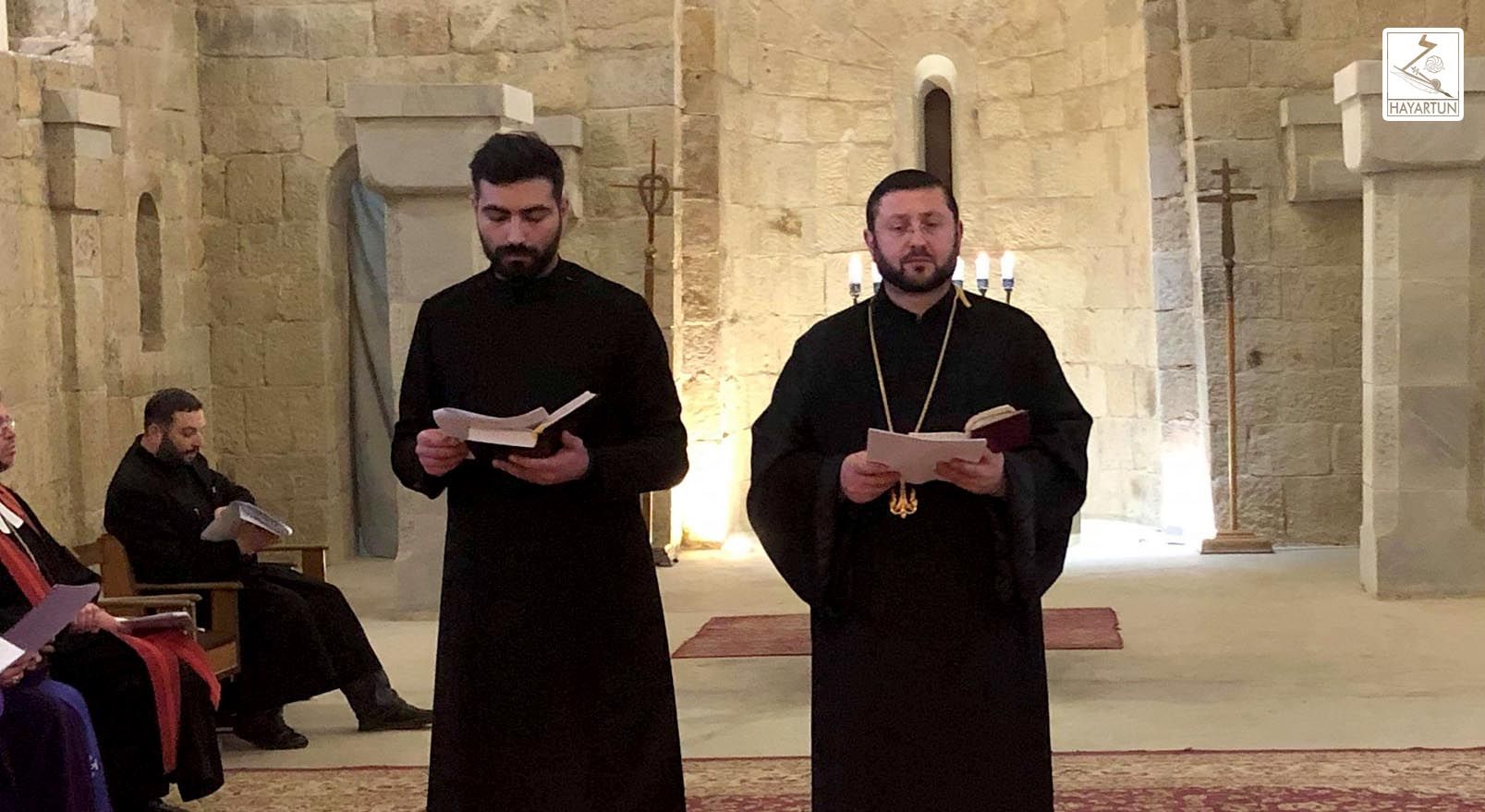 On January 24, 2020, a joint Ecumenical Prayer Service was held in Tbilisi. For years, this prayer service offered by the churches of the four Christian confessions in Georgia: Diocese of the Armenian Apostolic Orthodox Holy Church, Roman Catholic Church, Evangelical Lutheran Church, and Evangelical Baptist Church. Every year the Ecumenical Prayer is hold under the presidency of one of these churches.
This year, the honor to host the prayer of unity belonged to the Evangelical Baptist Church which is also one of the initiators of Ecumenical Prayer in Georgia.
The joint prayer service was honored with the presence of Archbishop José Avelino Bettencourt, Ambassador of Vatican to Georgia and the republic of Armenia.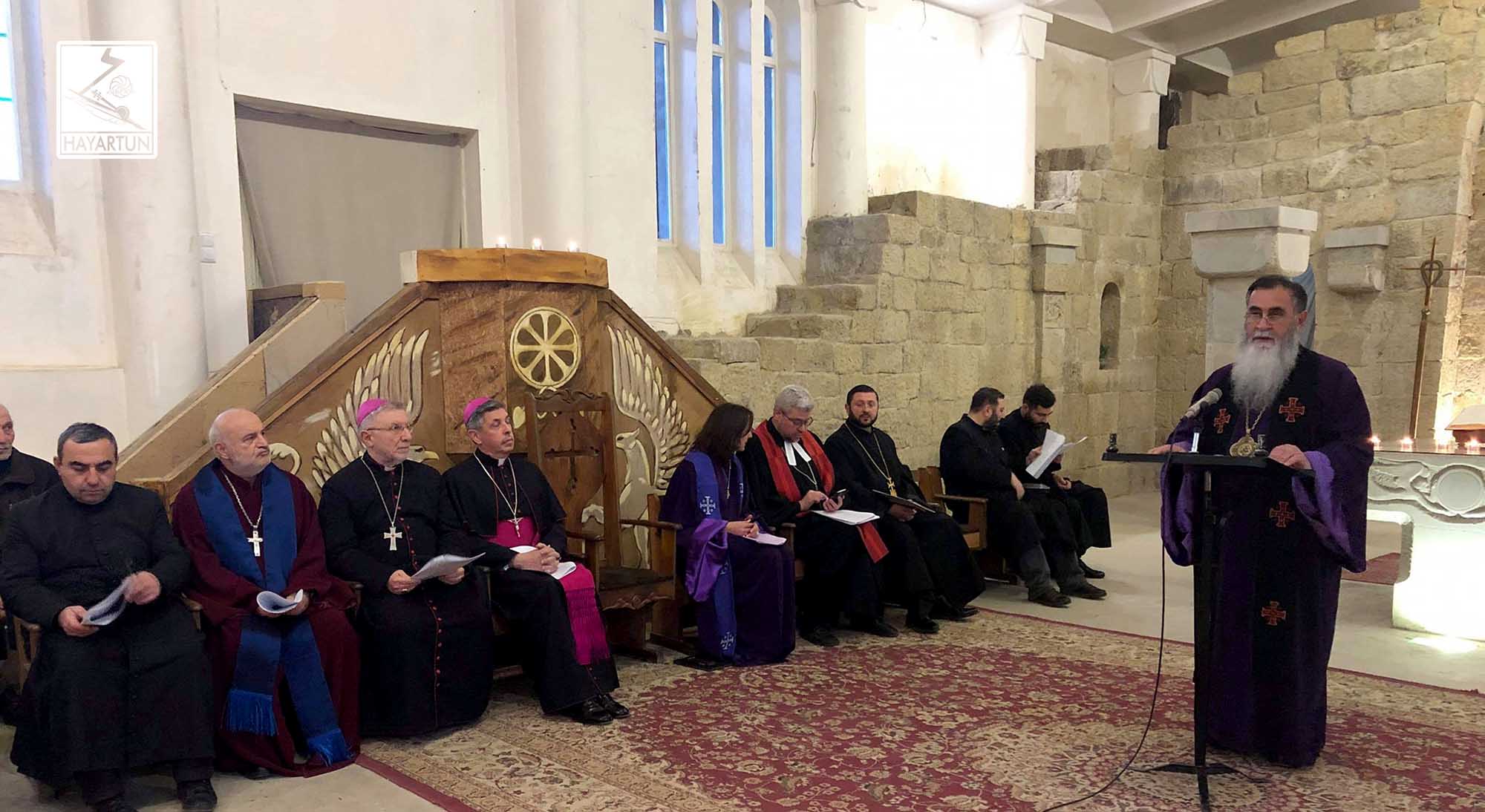 The ceremony of Ecumenical Prayer, together with other churches, was attended by clergymen and deacons of the Armenian Diocese in Georgia, led by Rev. Father Narek Ghushchyan, with the blessings of Vicar of the Armenian Diocese in Georgia, Rev. Father Kirakos Davtyan. The atmosphere of connecting people's souls and encouraging each other were prevailed during the Ecumenical Prayer.
The slogan of this year's joint service to God was ''They showed unusual kindness to us''. Those present prayed for worldwide refugees and their host countries and peoples. Passages from Bible were read and spiritual songs were sung. The participants of different religion and faiths together prayed for love, kindness forgiveness of sins, and necessity of humanity which was also a call to hear the word of God, to be united and establish peace in the world.
All participants spoke about the importance of Ecumenical Prayer, mentioned that despite the disagreements, such events can bring church's faithful closer to believe in the only God and Savior Jesus Christ.
The Ecumenical Prayer was concluded with the spiritual fathers' prayers in native language and their blessings.