Armenian Patriarch in Constantinople made a stop in Tbilisi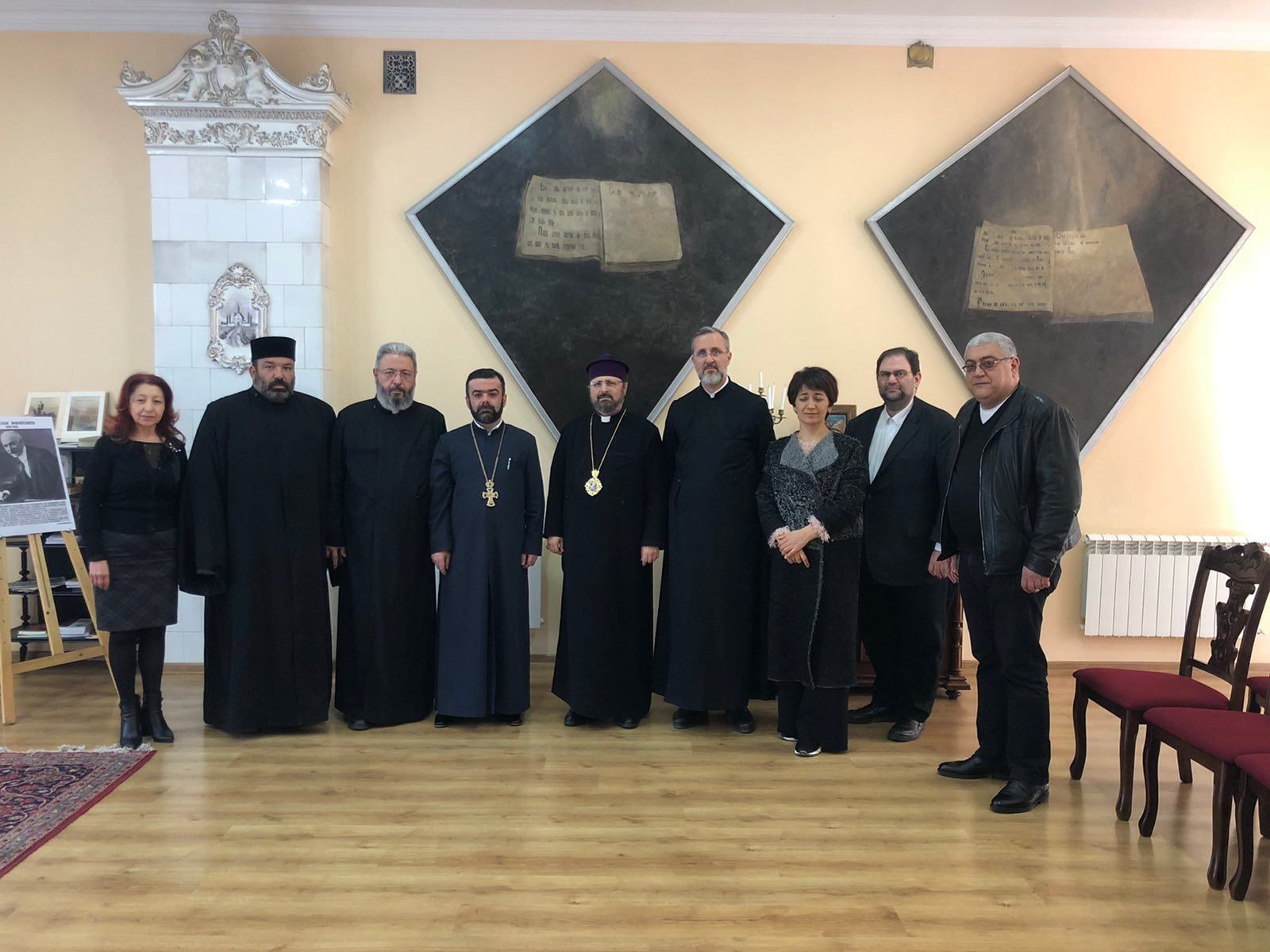 On his way to Mother See of Holy Etchmiadzin, on February 28, 2020, Armenian Patriarch in Constantinople, His Grace Bishop Sahak II Mashalian made a stop in Tbilisi. His Grace and the members of delegation headed by him were welcomed by Vicar of the Armenian Diocese in Georgia, Rev. Father Archimandrite Kirakos Davtyan, clergy, directors of Diocesan administrative and economic department, as well as the department of finance.
The guests, accompanied by Rev. Father, toured the Cathedral of St. George, lit candles and prayed in the ancient temple, listened to the story told by Rev. Father about renovation and re-consecration of the church, frescos of Hovnatanyans family.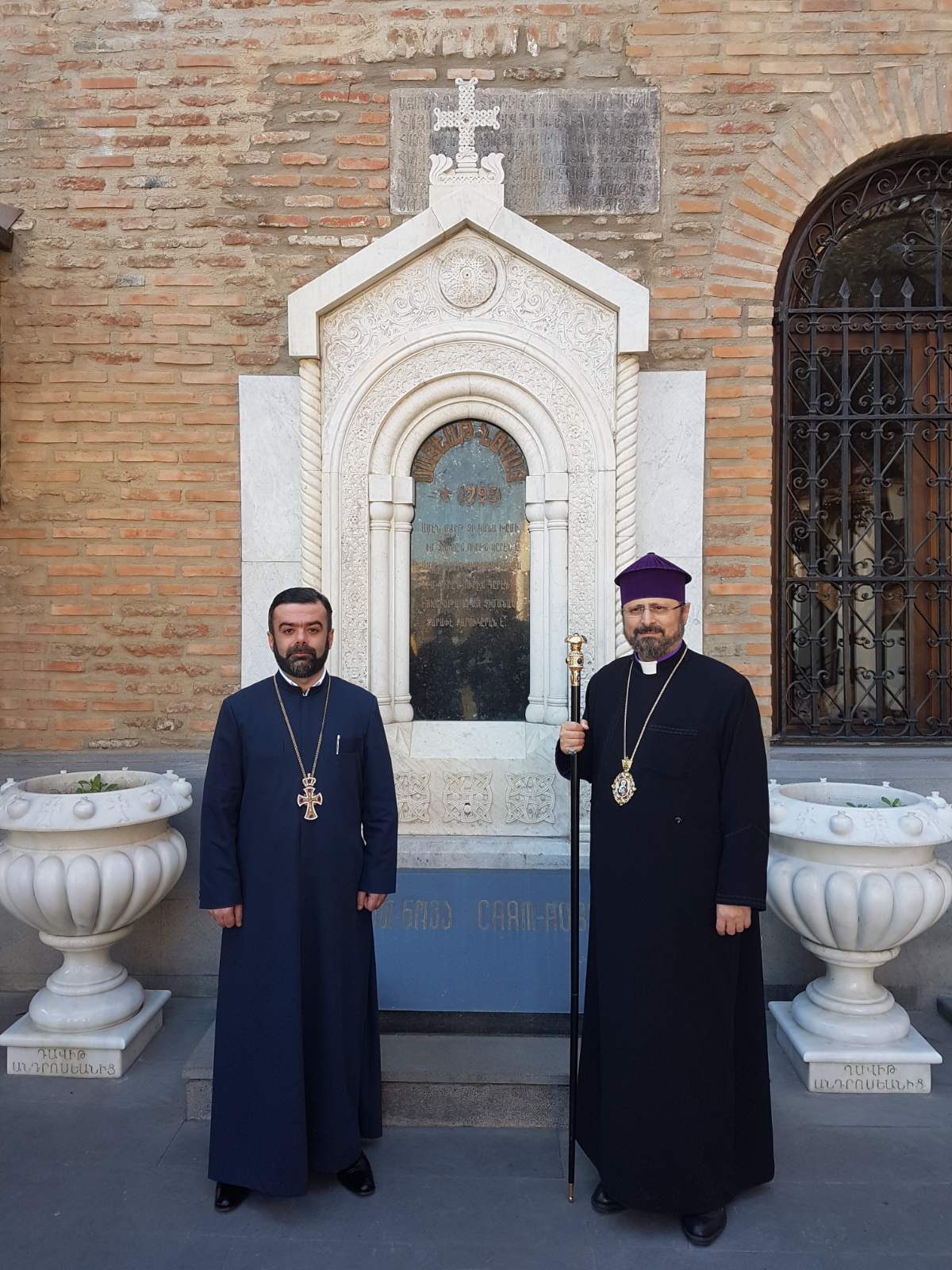 The delegation of the Armenian Patriarch in Constantinople also visited the ''House of Hovhannes Tumanyan'' Center for Science and Culture. After getting acquainted with the history and current activities of Tumanyan's house, His Grace wrote a note on his impressions in the memorial book of the House.
The Armenian Patriarch in Constantinople and clergymen accompanying him also visited the Pantheon of the Armenian Writers and Public Figures ''Khojivank'' commemorating the Armenian great figures buried here.
The delegation, which includes Archimandrite His Eminence Tatul Anushyan, priest Rev. Father Trtad Uzunyan, priest Rev. Father Shirvan Mirzoyan and the editor of ''Zhamanak'' (''The Time'') newspaper in Istanbul Ara Kochunyan, left for Mother See of Holy Etchmiadzin to participate in Supreme Spiritual Council meeting.