Artifacts with Armenian inscriptions were placed in "Khojivank" Armenia Pantheon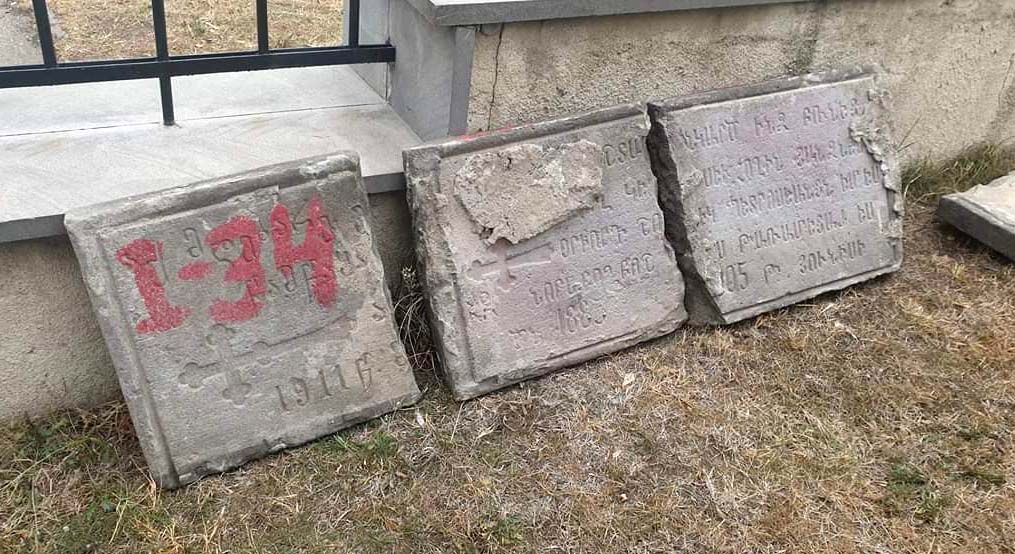 In response to requests submitted by the Vicar of the Armenian Diocese in Georgia Rev. Father Kirakos Davtyan and Ambassador Extraordinary and Plenipotentiary of Armenia to Georgia Ruben Sadoyan to the Tbilisi City Municipal Department of Culture and due to the mediation of the Ministry of Culture and Monument Protection of Georgia, an agreement was signed between the Administrative and Economic Department of the Armenian Diocese in Georgia and the Tbilisi Development Fund. According to the agreement, the memorial stones – the artifacts with Armenian inscriptions, as state property, were transferred to the Armenian Diocese in Georgia. The artifacts were discovered during the restoration works carried out in the Deda Ena (Native Language) and April 9th parks, Mshrali Khidi (Dry Bridge) and Saarbrucken bridges in Tbilisi.
On November 1, 2019, the artifacts were moved to in the Pantheon of the Armenian Writers and Public Figures "Khojivank" and placed at the Pantheon's territory.