Commemorative ceremony at Armenian churches in Tbilisi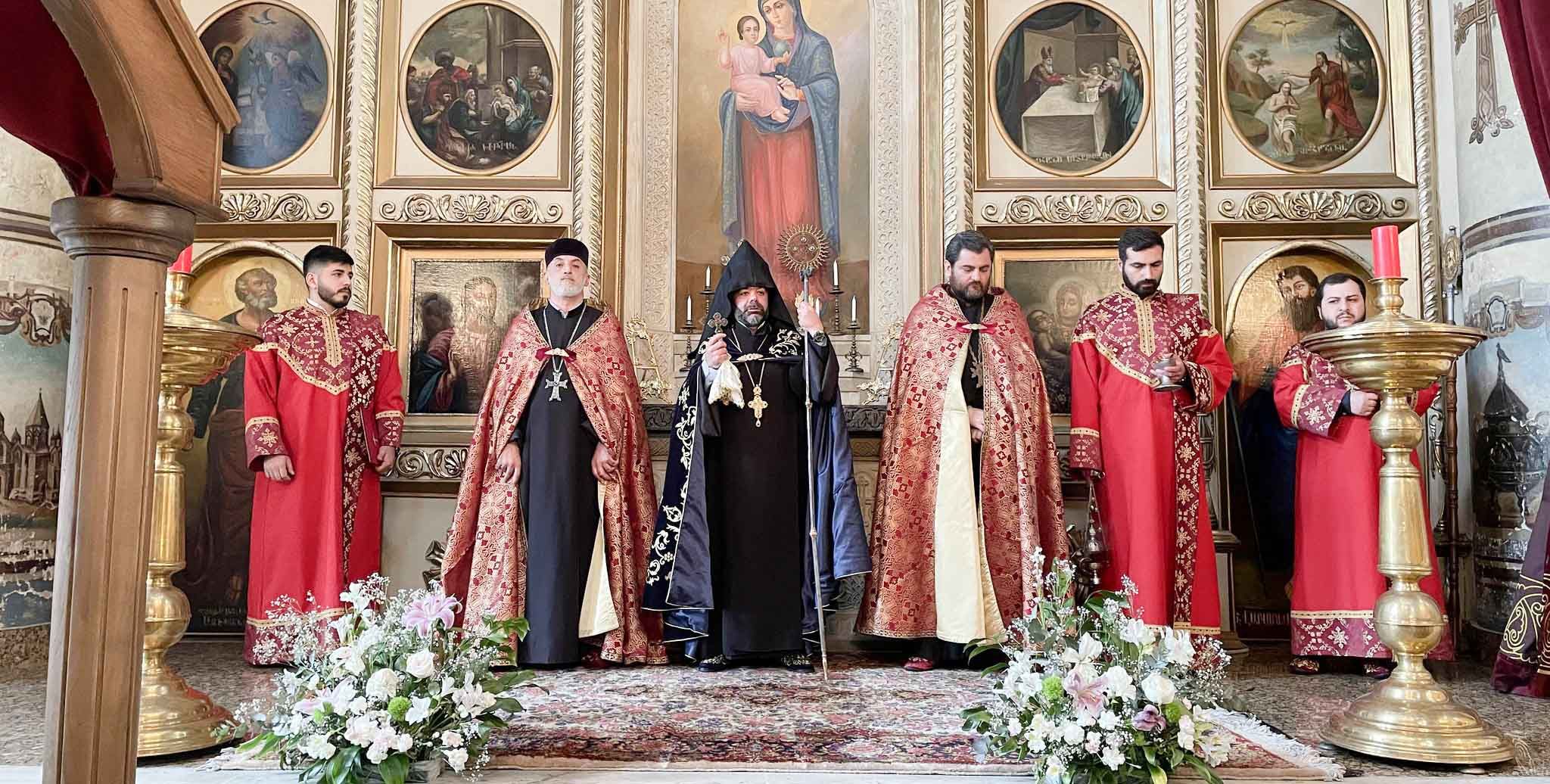 On April 24, 2023, the flow of people to Armenian churches in Tbilisi began early in the morning. Joining Armenians worldwide, hymns spread in the churches of the Armenian Diocese in Georgia, and at 12 o'clock the bells rang, commemorating one and a half million Martyrs who became the guardians of the Armenian people in heaven.
Under the presidency of the Primate of the Armenian Diocese in Georgia, Rev. Father Archimandrite Kirakos Davtyan, at the Cathedral of Saint George, a commemoration ceremony was held in the memory of the Holy Martyrs who died for the faith and the motherland; clergy asked for the intercession of Saints to prevent intentions of genocide everywhere and to maintain peace in the world.
The Diocesan Primate referred to the memory of those martyrs, whose crime was only being Armenian, against whom the Ottoman Empire unleashed massacres and deportations from their ancestral cities and villages, people who became martyrs, light spirits of intercession to preserve peace and prevent such crimes.
Ambassador Extraordinary and Plenipotentiary of Armenia to Georgia Ashot Smbatyan, Embassy diplomats, Armenian public representatives, intellectuals, heads of community organizations, Armenians living in Tbilisi and coming from the regions attended the commemoration ceremony dedicated to the memory of the Holy Martyrs of Armenian Genocide and offered at the Cathedral of Saint George, Tbilisi.
The ringing of the bells also spread in Saint Etchmiadzin Church in Avlabari, where the commemoration ceremony was held near the Armenian Genocide cross-stone (khachkar) erected in the churchyard. Under the presidency of Rev. Father Archimandrite Zaven Yazichyan, accompanied by the singing of hymns by clergy, attendees laid flowers at the memorial cross-stone of the Armenian Genocide. The commandment of keeping the memory of their Holy ancestors in heaven arose in the soul of the generations of the survivors and those who took refuge in Georgia.
Those present with heartbreaking mood lit candles for the peace of the souls of the Martyrs of the Genocide