Delegation of the Armenian Diocese in Georgia laid wreath at the Memorial of the Victims of April 9 Tragedy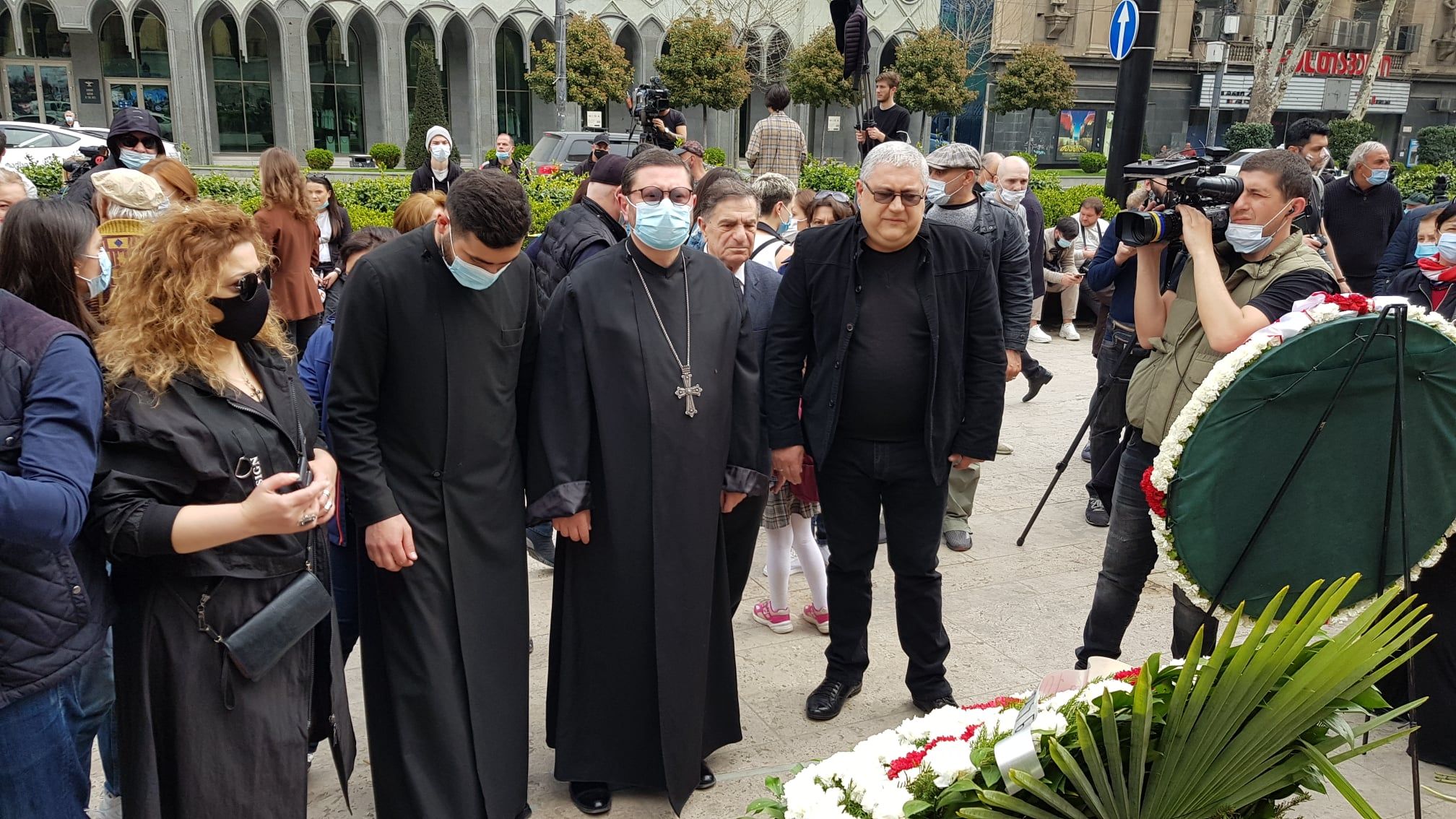 Decades have passed, but every year on April 9, the multinational Georgia commemorates the victims of the peaceful protest disperse by the army of USSR Ministry of Defense on that day in 1989 in Tbilisi. As a result of the dispersal of the protest, 21 people died, most of them were women.
April 9 is celebrated in Georgia as a day of national unity, civil solidarity and commemoration of victims who deceased in sake of Motherland.
On April 9, 2021, with the blessings of the Primate of the Armenian Diocese in Georgia, Rev. Father Archimandrite Kirakos Davtyan and led by Rev. Father Narek Ghushchyan, representatives of the Armenian Diocese in Georgia, in particular, Van Bayburdyan, Editor of ''Vrastan'' (Georgia) newsletter; Eugenia Markosyan, Director of Diocesan ''Hayartun'' Center; Karen Yeritsyan, Head of Administrative and Economic Department and others paid tribute to the memory of those who died for Georgia's independence. The members of the Diocesan delegation prayed for the peace of the souls of the victims and laid wreath on behalf of the Diocese at the April 9 victims Memorial in front of the Georgian Parliament.
Under the presidency of Rev. Father Narek Gushchyan and Rev. Father Samvel Torosyan and with the participation of deacons and Diocesan representatives a Requiem Service was offered near the cross-stone (khachkar) dedicated to the memory of April 9 victims in nearby area of Saint Etchmiadzin church in Avlabari. The clergy prayed for the peace of souls of the victims of the restoration of Georgia's independence and statehood.