Ecumenical Prayer at Saint George church in Tbilisi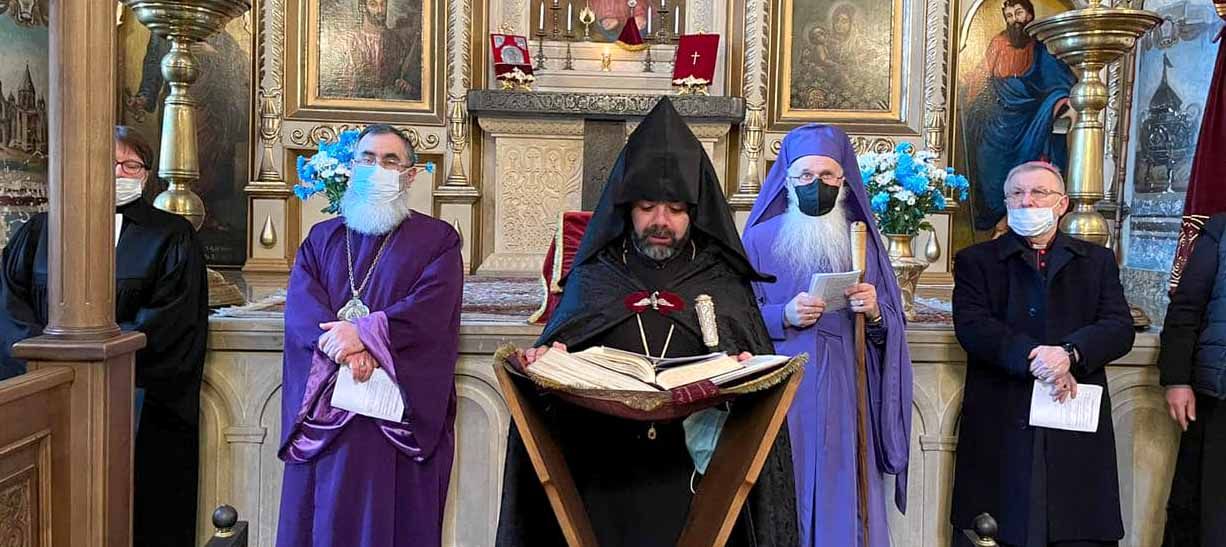 On January 21, 2022, another Ecumenical Prayer was raised at the Cathedral of Saint George in Tbilisi. The Diocese of the Armenian Apostolic Orthodox Holy Church, Caucasian Apostolic Administration of Latin Catholics, Evangelical Lutheran Church, and Evangelical Baptist Church traditionally participate in the Prayer.
The tradition of helding Ecumenical Prayer once again confirms the existence of religious solidarity in different countries, including Georgia. The participating churches host the Ecumenical Prayer in turn annually.
Restrictions in Georgia due to the coronavirus pandemic, however, did not become an obstacle for the joint prayer with the participation of the four Christian beliefs. This year, the organizer of the Ecumenical Prayer was the Diocese of the Armenian Apostolic Orthodox Holy Church with the blessings of the Primate of the Armenian Diocese in Georgia, Rev. Father Archimandrite Kirakos Davtyan and with the participation of clergy and deacons, organized by Rev. Father Narek Ghushchyan.
In attendance were the leader of Apostolic Department of Transcaucasian Latin Catholics His Grace Bishop Giuseppe Pasotto; the Primate of the Evangelical Baptist Church in Georgia, His Eminence Archbishop Malkhaz Songhulashvili; the Vicar of the Evangelical Lutheran Church in Georgia Iren Soley, as well as spiritual servants and faithful.
The Ecumenical Prayer ceremony was opened by the Primate of the Armenian Diocese in Georgia, Rev. Father Archimandrite KIrakos Davtyan. Welcoming the diocesan primates and offering his blessing to the attendees, Rev. Father said the slogan of the joint prayer of the current year, from Matthew 2.2: "When we were in the east, we saw his star and we came to bow before him."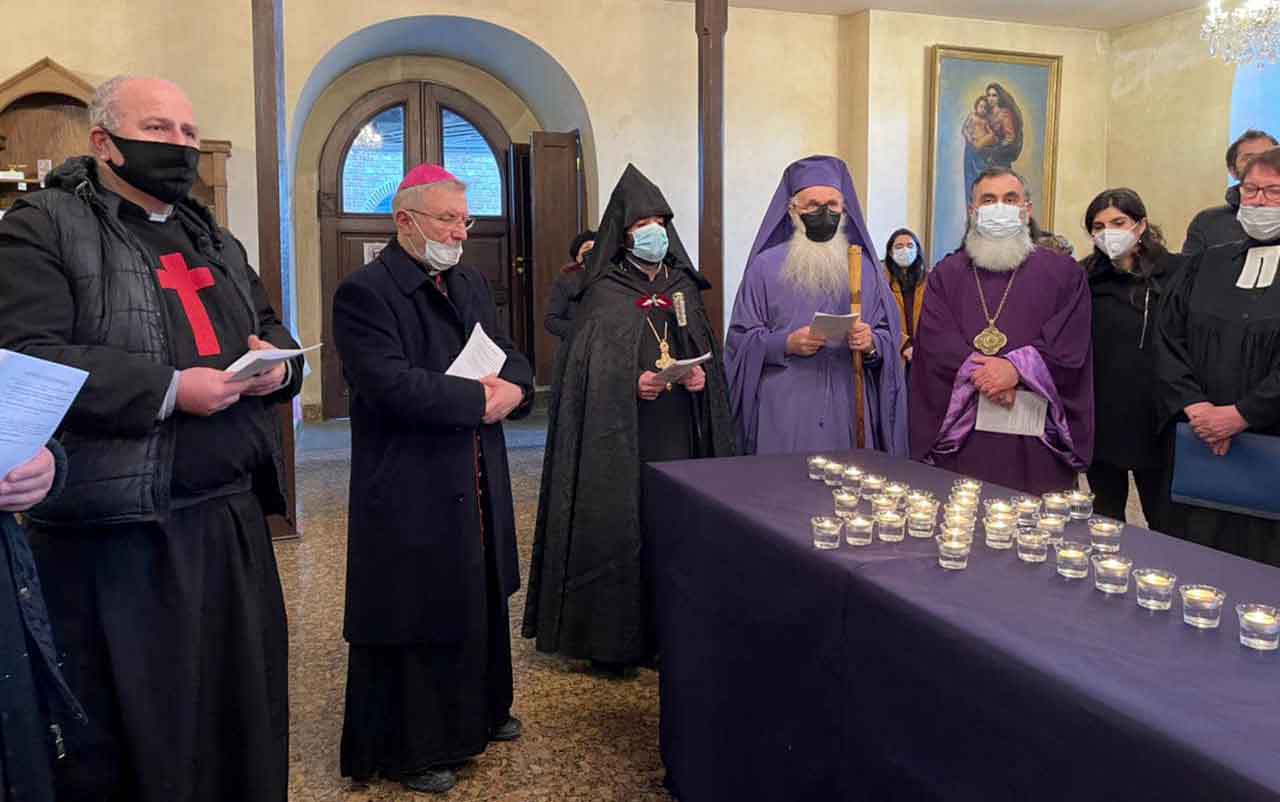 All participants spoke about the importance of Ecumenical Prayer, mentioning that such events are able to bring the faithful closer to the only God and Savior Jesus Christ. The spiritual leaders gathered around the symbolic "Star of Bethlehem" lit by the light of love and peace, prayed together to hear the word of God, asking to be together and establish peace in the world, to save humanity from epidemics and disasters, to help the displaced and the refugees.
The Ecumenical Prayer ended with the Lord's Prayer by the spiritual leaders in their native language. The Choir of Saint George Church, led by choirmaster Svetlana Tatoeva, took part in the Ecumenical Prayer with beautiful, heartfelt performances of hymns.
The world tradition of helding Ecumenical Prayer originated in Europe. In 1910, at a meeting in Edinburgh, the participants agreed that unity among Christians would strengthen apostolic activity and directly the churches. One of the initiators of Ecumenical Prayer in Georgia is the Evangelical Baptist Church, which has been implemented for 30 years. It is held every year during the period from January 18 to January 25.