Farewell meeting with the Patriarch of All Georgia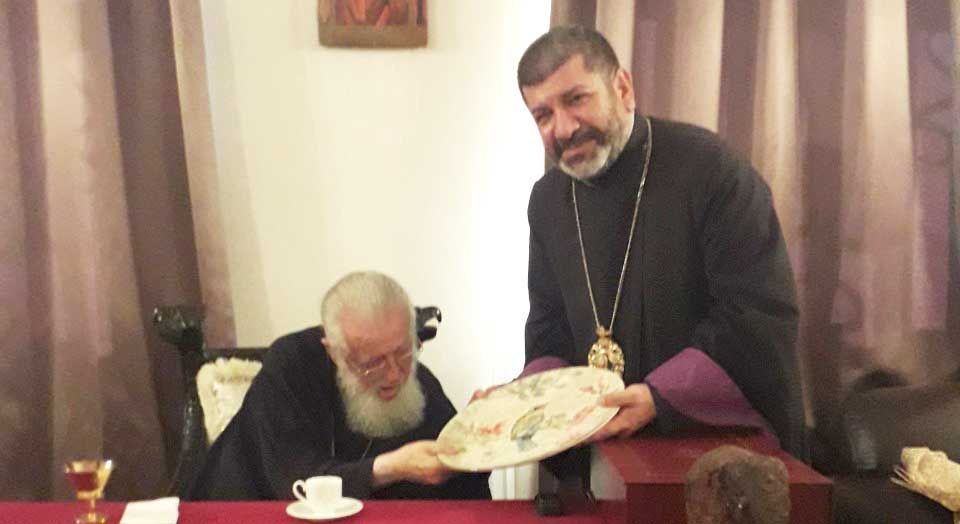 On the occasion of the completion of his service as a Primate, His Grace Bishop Vazgen Mirzakhanyan had a farewell meeting with the Catholicos-Patriarch of All Georgia in the Patriarchal residence of Jvari, in Mtskheta.
His Grace first visited the Patriarchate in Tbilisi, where the personal secretary of the Patriarch Mrs. Shorena Tetruashvili received him. Bishop Vazgen expressed his contentment to Mrs. Shorena and Patriarchate staff for the joint work and then visited Mtskheta, where he was warmly welcomed by Patriarch Ilia. His Grace Bishop Vazgen expressed his gratitude to the Patriarch of All Georgia for fatherly acceptance and support during past 17 years, as well as for caring attitude towards Armenians living in Georgia.
His Holiness highly appreciated His Grace's activity in Georgia and attached great importance to the centuries-long friendship between the Armenian and Georgian Churches. Patriarch Ilia II shared with his warmest memories about Saint Echmiadzin and the brotherly relations with Catholicoses and clergy of the Armenian Church. His Holiness offered his blessings to His Grace and gave him a beautiful souvenir as an expression of love and appreciation.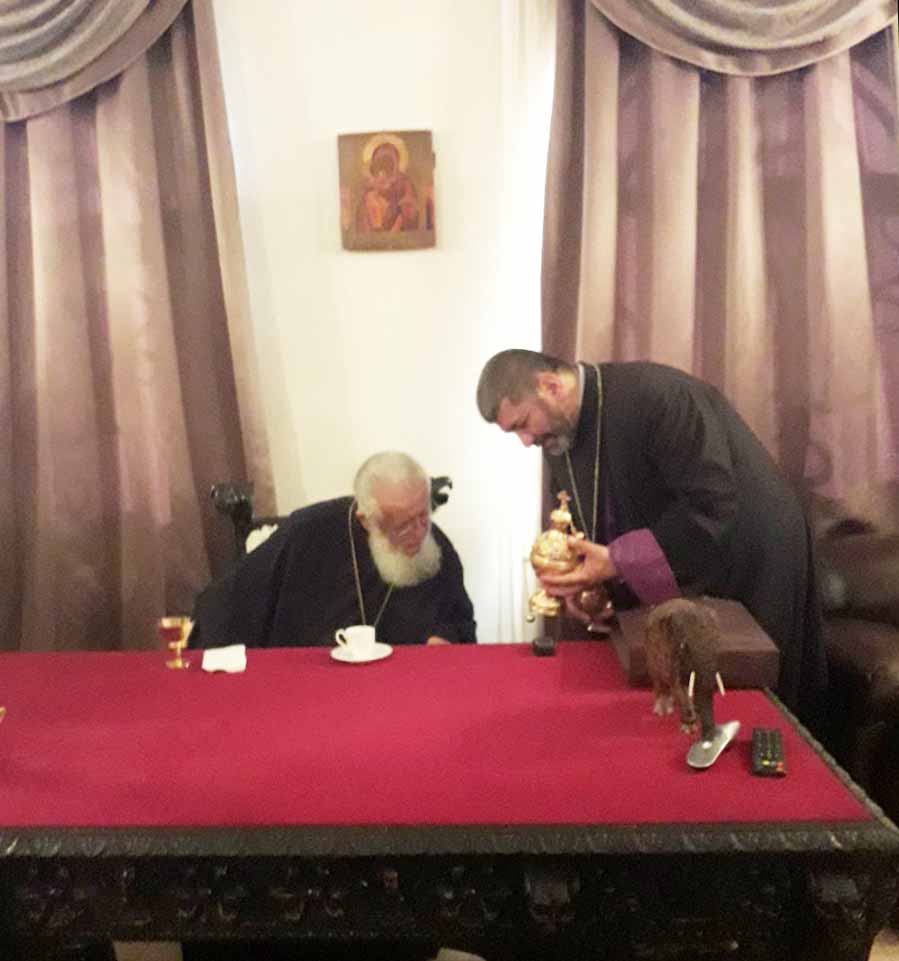 His Grace Bishop Vazgen conveyed brotherly love and respect of His Holiness Karekin II, Supreme Patriarch and Catholicos of All Armenians to Patriarch Ilia. The Georgian Patriarch asked to Bishop Vazgen to convey to the Catholicos of All Armenians a unique printing valuable book.
The Patriarch of All Georgia also prayed for peace and stability in Georgia and Armenia.
His Grace was accompanied by Michael Avagyan, Head of the Legal Affairs and Cooperation Department of the Armenian Diocese in Georgia.