"Frunzik Mkrtchyan – India Remembers Me" film screening in Yerevan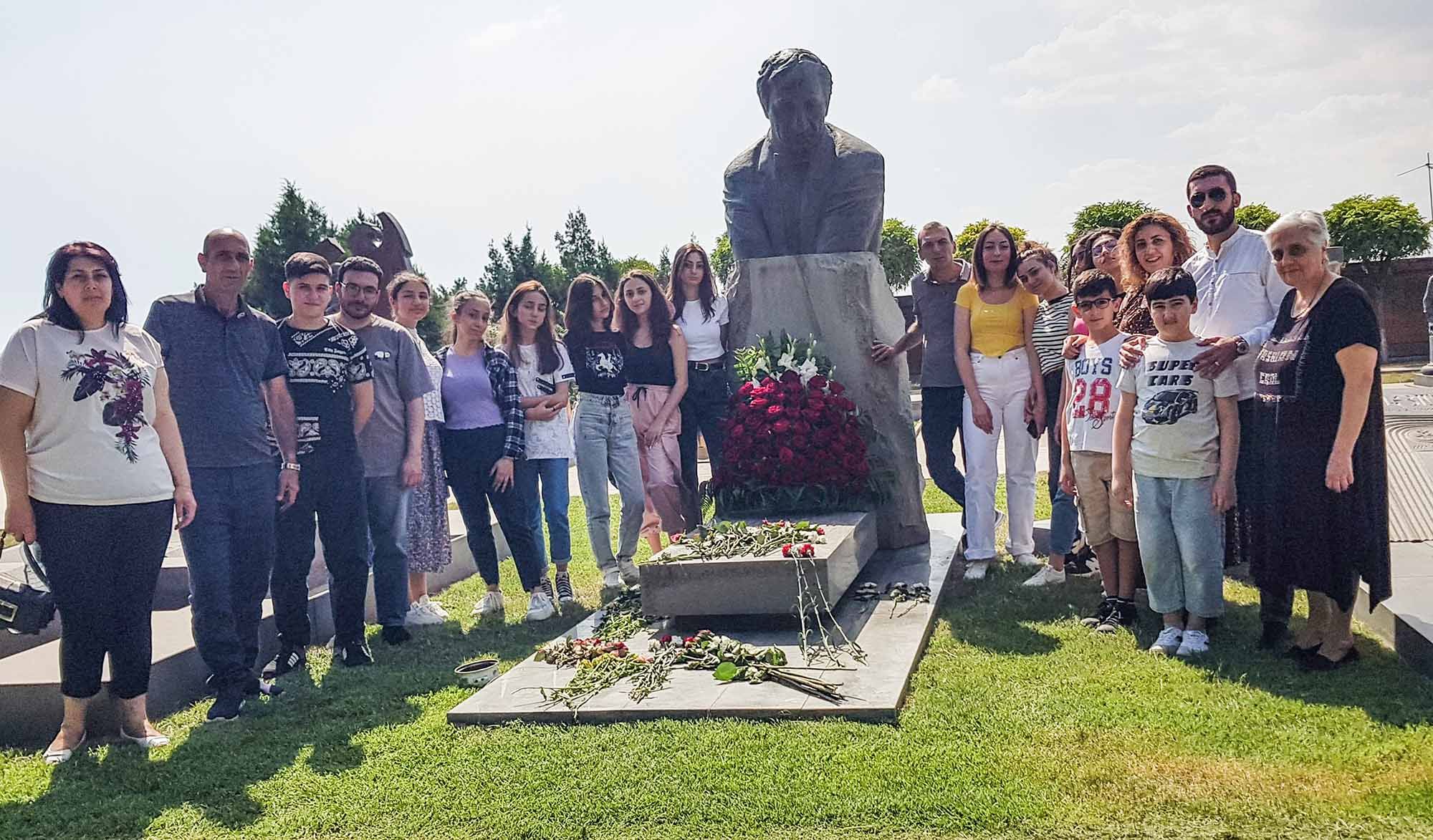 The birthday of the famous film and theater actor, People's Artist of the USSR Mher Mkrtchyan was celebrated in Yerevan with "Frunzik Mkrtchyan – India Remembers Me" documentary film screening in "Moscow" cinema. In attendance were author and producer Davit Bezhitashvili, director Otar Mekeladze, photographer Yuri Mechitov.
With the blessings and support of the Primate of the Armenian Diocese in Georgia, Rev. Father Archimandrite Kirakos Davtyan, the delegation of the Diocesan "Hayartun" Center headed by Eugenia Markosyan, with the participation of Suren Abramyan, head of the Diocesan Cultural Department and Ivane Mkrtchyan, teacher of the duduk class also attended the film screening.
In attendance were Ara Khzmalyan, Deputy Minister of the RA Ministry of education, Science, Culture and Sports, artists and representatives from the Embassy of India in RA, Consulate of Georgia, "Armenian-Indian Friendship" NGO, RA Foreign Ministry.
In Yerevan, the guests from Tbilisi visited the Komitas Pantheon, where the remains of the great artist rest, and laid flowers on Frunzik Mkrtchyan's tomb.
Indeed, cultural relations are the expression of the friendship between peoples presented through the language of art. This was evidenced by the performance of Armenian folk dances by the "Taron" dance assemble of the "Hayartun" Center of the Armenian Diocese on Georgia and the Armenian heartfelt melodies performed with duduk, which were dedicated to the memory of the great artist.
The screening of the film, especially on Frunzik Mkrtchyan's birthday, was a reflection on the great actor, a permanent figure of national culture Frunzik Mkrtchyan's artistic skills, his popularity, the great love of the people for him not only in the Motherland, but also in Georgia, Russia, and other countries around the world. The film presents the story of the famous Armenian actor Mher (Frunzik) Mkrtchyan's unique performances in the Indian films "Ali Baba and 40 thieves" and "Legend of Love" and highlights the appreciation and love with which the artist is unforgettable in India.
This is how the memory of that happy and sad actor, who is one of the unique figures of cinema and theater was celebrated.