Georgian poetry day at "House of Hovhannes Tumanyan" Center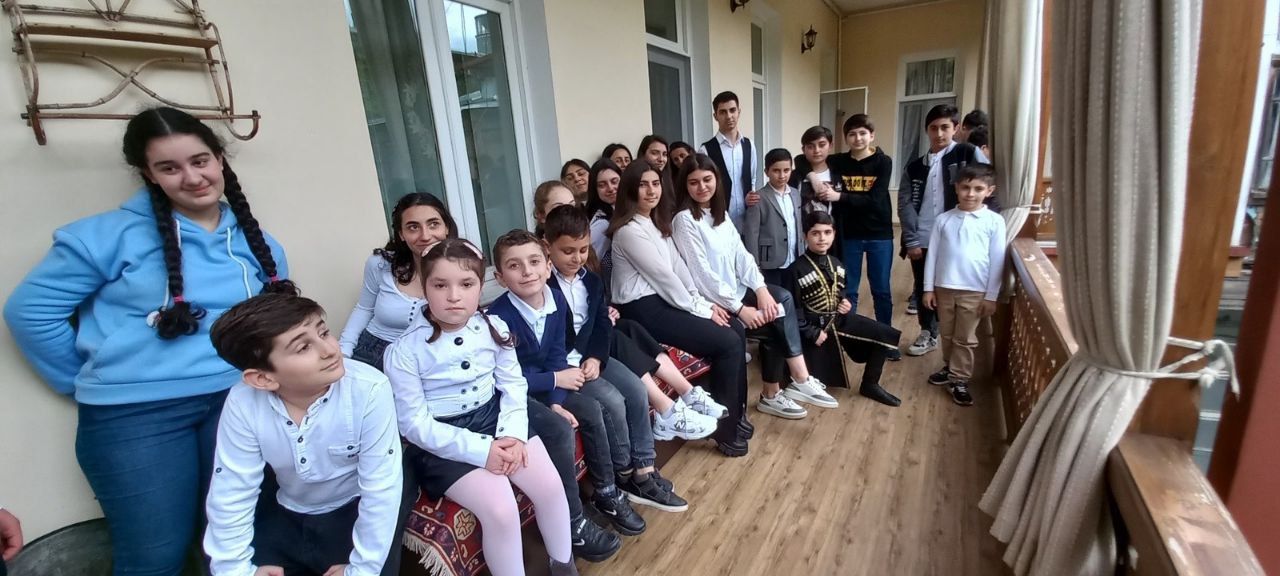 On April 21, 2023, at the "House of Hovhannes Tumanyan" Center for Science and Culture of the Armenian Diocese in Georgia, the students of Public Armenian School N104 in Tbilisi (Director: Irina Zhamkochyan) held "Georgian Poetry Day at the House of Hovhannes Tumanyan" cozy event.
On the occasion of the 130th anniversary of the famous Georgian poet Galaktion Tabidze, the students of the 2nd-10th grade of the school recited the well-known and unknown poems of the Georgian poet in three languages - Armenian, Georgian and Russian - with correct and accurate accent; they presented episodes from his difficult life full of hardships, showing the sensitive soul, rebellious and unbreakable will of the beloved and recognized Georgian poet.
Galaction Tabidze's peoms, presented at the event, were translated from Georgian to Armenian and Russian by Hovhannes Karayan, Martin Karamyan, Paruyr Sevak and Bella Akhmadulina.
It should be mentioned that the author of the idea of this beautiful event dedicated to the brilliant samples of Georgian poetry, was Hasmik Antonyan, the librarian of school N104, who was assisted by the Georgian language teacher Lia Natsvlishvili.
At the event, the students of the "Vank" ("Monastery") Dance Ensemble (Choreographer: Liana Kashavanidze) performed a beautiful dance from the opera "Daisi" by Zakaria Paliashvili.
At the conclusion of the event, Rev. Father Kirakos Simonyan, spiritual servant of Saint Etchmiadzin church in Avlabari of the Armenian Dioces in Georiga and the superintendent of the "House of Hovhannes Tumanyan" Center for Science and Culture conveyed the blessings of the Primate of the Armenian Diocese in Georgia, Rev. Father Archimandrite Kirakos Davtyan. He highly appreciated the activity of teachers and parents of N104 School in developing the friendship of two peoples, Armenians and Georgians, their efforts to root love and interest in studying Armenian and Georgian literature, recognizing and learning the works of classics. Rev. Father encouraged them to maintain the pride of being an Armenia, to learn and master different languages and love the two homelands - Georgia and Armenia.