Great Armenian poet Gevorg Emin's 100th birthday anniversary was celebrated at ''Alexander Mantashev'' Center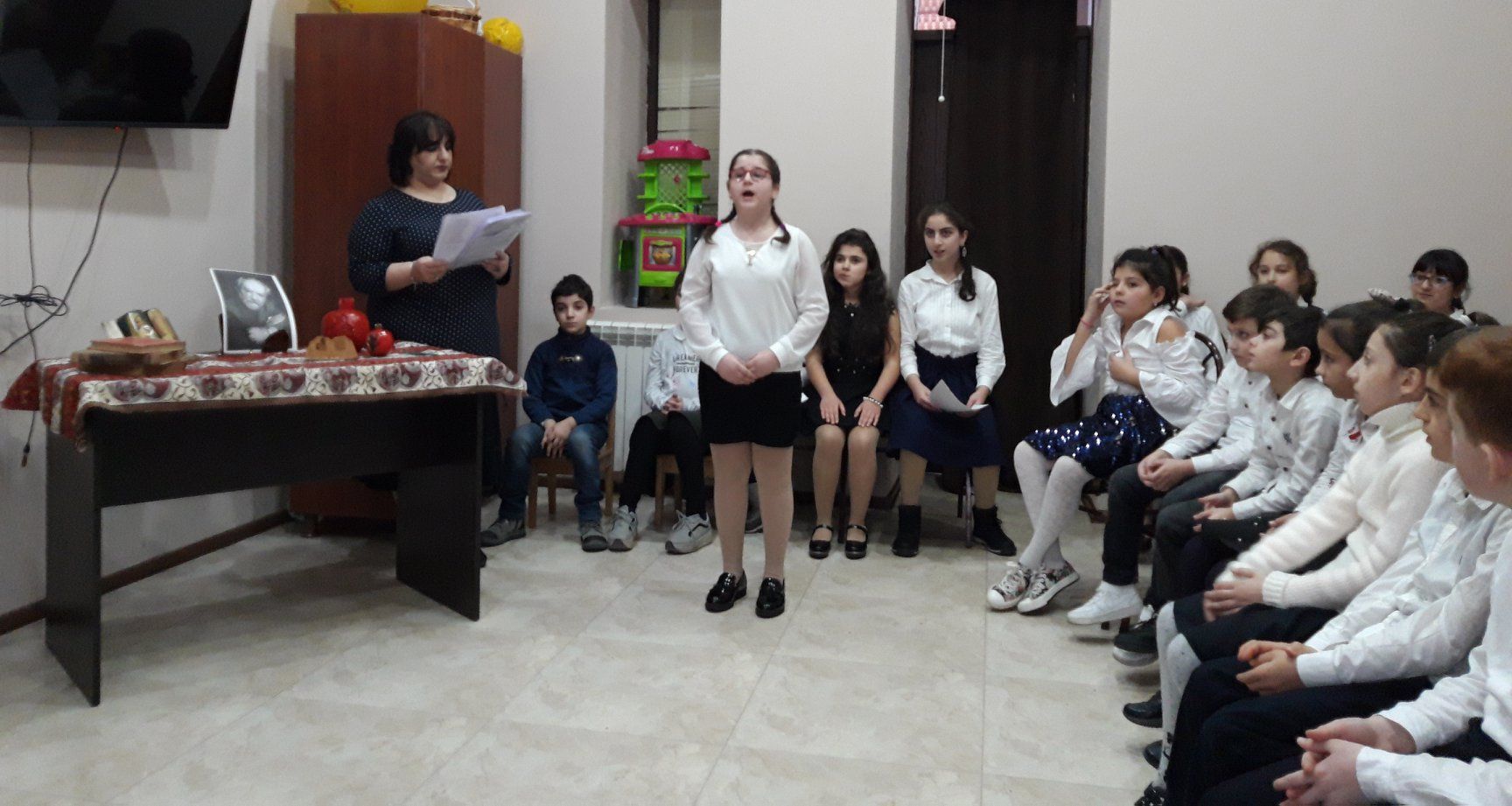 On December 14, 2019, an event took place at the ''Alexander Mantashev'' Educational, Cultural and Youth Center (director of the Center Sona Hovhannisyan) in Batumi, Armenian Diocese in Georgia. It was dedicated to the 100th birthday anniversary of the Armenian poet Gevorg Emin. The event was initiated by Satenik Danielyan, who is a teacher in the ''Mesrop Mashtots'' Sunday school of the Center. The literary-musical evening was attended by the students of the Center, their parents, guests.
The students of the one-day school recited the patriotic, love, lyrical, philosophical poems of the talented poet in their native language, and they also presented appreciations to Gevorg Emin and his poetry given by great figures.
The ''Aghbyur'' (''Source'') Choir of the Center (the choirmaster Ovanisyan, the pianist Paronyan) and the recitation group (headed by Satenik Danielyan) participated in the literary-musical event.
At the conclusion of the event, the Pastor of the Saint Savior (Surb Prkich) church in Batumi, Rev. Father Ararat Gumbalyan offered his blessings to the attendees. He conveyed fatherly blessings of the Vicar of the Armenian Diocese in Georgia, Rev. Father Archimandrite Kirakos Davtyan; highly valued the initiatory approach of the organizers and appreciated the implementation of such events, as it also reflected on the life and activity of the great Armenian figures of literature and culture.
The evening became a beautiful opportunity to remind Gevorg Emin's poems.
Surb Phrkich, Alexander Mantashyants