Initiative for civil society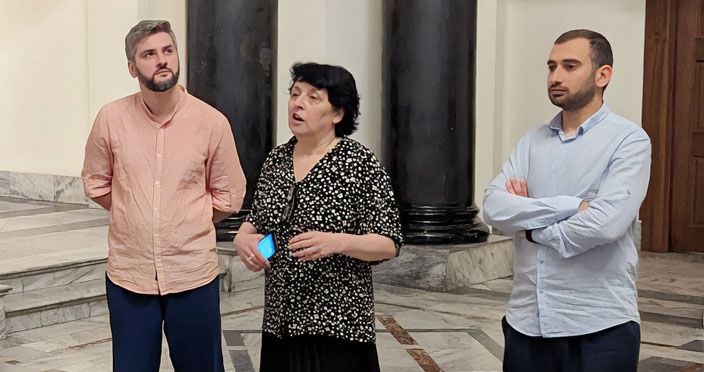 On June 12, 2023, within the framework of the "Political Participation of National Minorities" project, implemented with the support of the European Youth Foundation, Council of Europe, representatives of youth organizations of national minorities were hosted in the Parliament of Georgia. The aim of the visit was to meet with Givi Mikanadze, the Chairman of the Education and Science Committee and the head of the youth direction in Parliament.
Before the meeting began, representatives of various religious and ethnic minorities toured the Parliamentary Palace and explore the Museum of Georgian Parliamentarianism, named after Ekvtime Takaishvili.
The representatives of the Youth Department of the Armenian Diocese in Georgia, under the leadership of Emil Sargsyan, the Head of the Department, participated in the events taking place in the Parliament of Georgia.