LITERARY READINGS ''IN THE DEPTH OF EVERY WORD, ONE GOD IS SITTING…''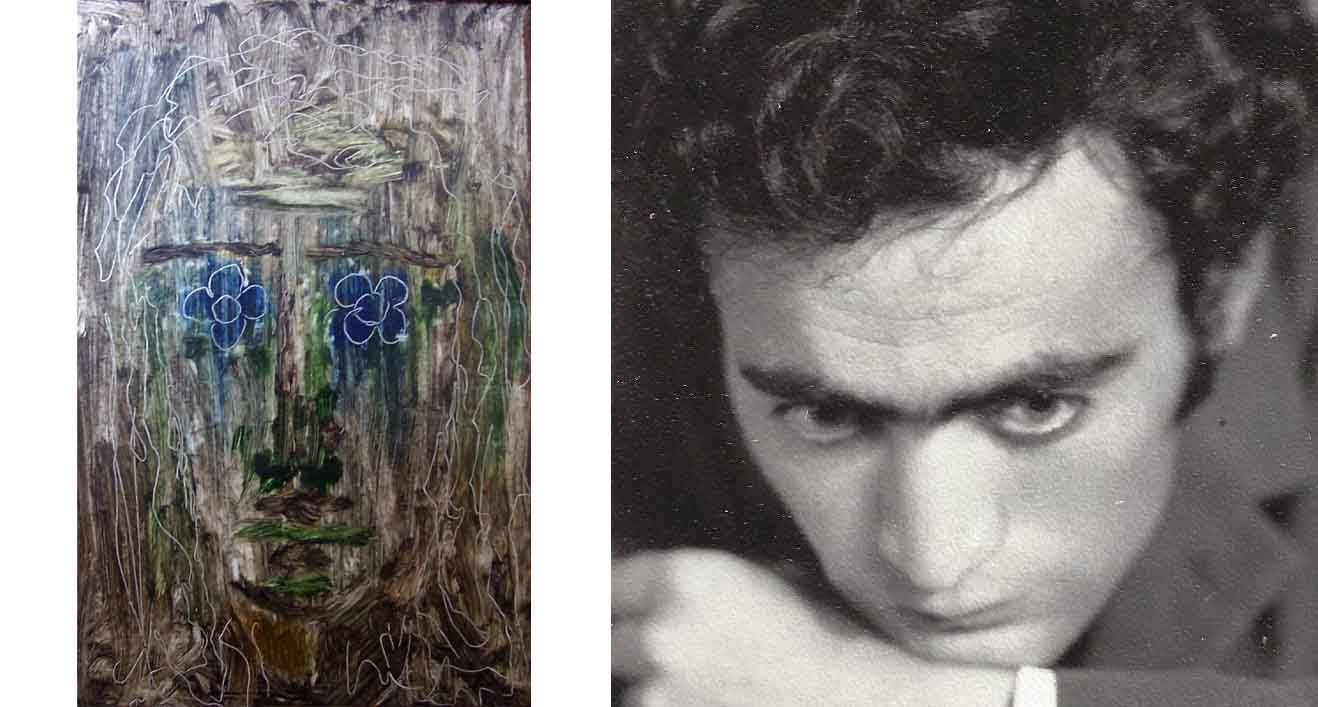 On December 5, 2021, on the initiative of Victor Hovsepyan house-museum (Ninotsminda region, Heshtia village) and ''House of Hovhannes Tumanyan'' Center for Science and Culture (the Head of the Center - Gisane Hovsepyan) and with the blessings of the Primate of the Armenian Diocese in Georgia, Rev. Father Archimandrite Kirakos Davtyan, an online meeting entitled ''Literary Readings'' was held in memory of the late talented poet, painter Victor Hovsepyan. It became another event dedicated to the traditional day of Hovsepyan's poetry which was held on the Messenger platform. Admirers of Hovsepyan's poetry from Georgia, Armenia, Russia, England, Ireland, as well as Hovsepyan's family members and relatives joined the meeting…
Speeches of gratitude and appreciation were voiced at the event addressed to the heads of Ninotsminda regional administration as well as poet and translator, the Chairman of the ''Vernatun'' Union of Armenian Writers of Georgia Zhora Snkhchyan for the work done for the preservation and publicity of the talented poet's literary heritage
The moderator of the meeting Gisane Hovsepyan conveyed the greetings and best wishes of Ninotsminda Mayor Ani Mosoyan and Ninotsminda regional Assembly Chairman Vahan Aroyan.
The former Primate of the Armenian Diocese in Georgia, now the Director of the Conceptual Affairs Office of the Mother See of Holy Etchmiadzin His Grace Bishop Vazgen Mirzakhanyan joined the online event and offered his blessings to the participants highlighting the role of literature in maintenance and development of spiritual values.
G. Hovsepyan presented the ''Dialogue in Lyric Poetry Language'' bilingual collection of poems published under the auspices of the Ministry of Culture of Georgia and with the blessings of the Primate of the Armenian Diocese in Georgia. The book includes the poems written by Georgian classic poet Terenti Graneli and Victor Hovsepyan. T. Graneli is presented in the book translated by Victor Hovsepyan, and V. Hovsepyan is translated into Georgian by Givi Shahnazar and Maghvala Gonashvili. It was mentioned that the Hovsepyan family started the publishing process of the book which will include Hovsepyan's paintings.
Literary critics Abgar Apinyan, Emma Akhtyan and artistic director of the Petros Adamyan Tbilisi State Armenian Drama Theatre Armen Bayanduryan made speeches on Victor Hovsepyan's literary heritage.
Naira Simonyan, member of Writers' Union of Armenia and Russia as well as poet and translator Pavel Cherkashin spoke about Russian translations of Hovsepyan's works.
The poet's sister Lida Hovsepyan and brother's granddaughter Maria Hovsepyan as well as many of the guests recited some of Victor Hovsepyan's works at the event.
On the same day, in the Surb Astvatsatsin (Holy Mother of God) church of Heshtia village, Pastor Rev. Father Anton Antonyan offered a prayer of intercession for the peace of Victor Hovsepyan's soul.