November 22 – Day of Commemoration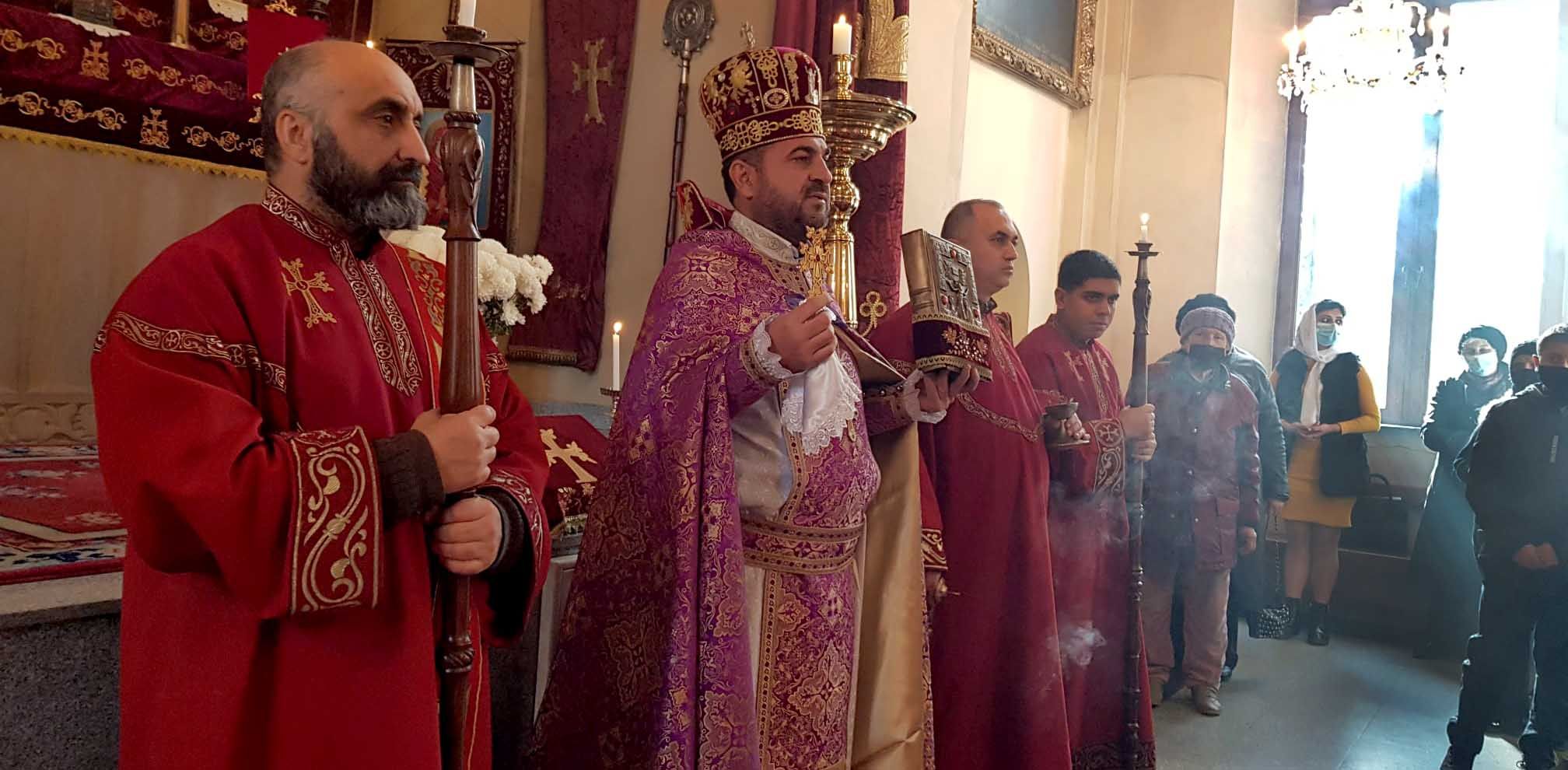 Following the call of His Holiness Karekin II, Supreme Patriarch and Catholicos of All Armenians and the President of the Republic of Armenia Armen Sarkissyan, on November 22, 2020, on the Day of Commemoration of the Heroes who martyred for the defense of Homeland during the war in Artsakh, at the conclusion of the Sunday Divine Liturgy, a Requiem Service was offered under the leadership of celebrant Rev. Father Samvel Torosyan with the participation of clergy and deacons in Saint Etchmiadzin church in Tbilisi.
At the conclusion of the service, Rev. Father Samvel addressed words of gratitude to the memory of those thousands of soldiers, officers, commanders who consciously died in unequal battles for the defense of the Homeland. Rev. Father Samvel highly appreciated the unity of Armenians of Georgia, their joint support to Armenia and Artsakh, which was organized with the blessings of the Vicar of the Armenian Diocese in Georgia, Rev. Father Archimandrite Kirakos Davtyan and under the leadership of Levon Chidilyan and Eugenia Markosyan at the "Hayartun" Center during the war. Rev. Father concluded his speech by wishing the world peace and health to the peoples.
Commemorating service was offered in all churches of the Armenian Diocese in Georgia.