One more reconstructed operating church will be added to the churches of the Armenian Diocese in Georgia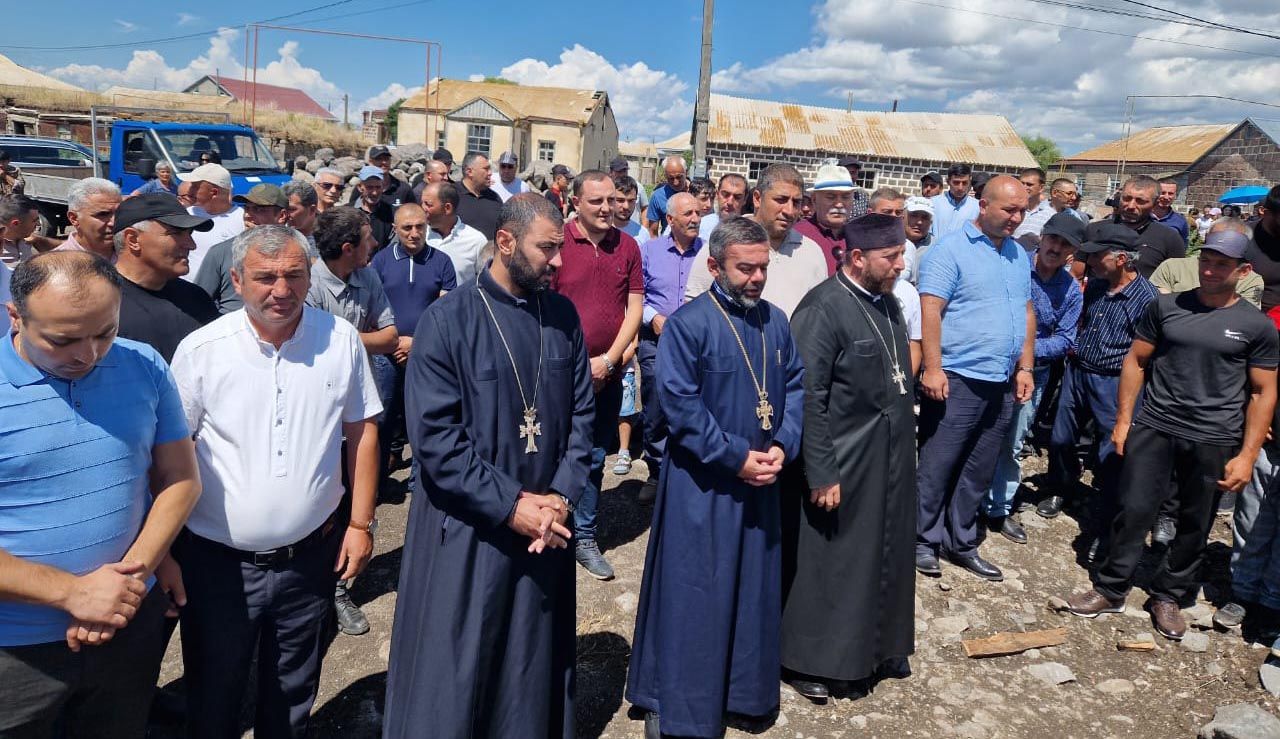 On August 19, 2023, within the framework of his visit to Javakheti, Rev. Father Archimandrite Kirakos Davtyan, Primate of the Armenian Diocese in Georgia, accompanied by Rev. Father Archimandrite Nshan Hmayakyan, General Prelate at Samtskhe-Javakheti and Tsalka's General Prelacy and Rev. Father Armash Poghosyan, the Pastor of Surb Sarkis (Saint Sarkis) church in Ninotsminda and nearby villages became acquainted with the start of construction activities of the Holy Mother of God (Surb Astvatsatsin) ruined church in Mets Khanchali village, Ninotsminda.
The day was truly festive for the residents of Mets Khanchali village. Deeply understanding the necessity of the House of God in the daily life of the village the villagers undertook the reconstruction of the ruined church of the village with their own funds.
The Diocesan Primate and General Prelate in their speeches highly appreciated the correct approach of the locals to the importance of having a church in the village and congratulated them on the start of the construction activities.