Prayer for Support Service offered at the Cathedral of Saint George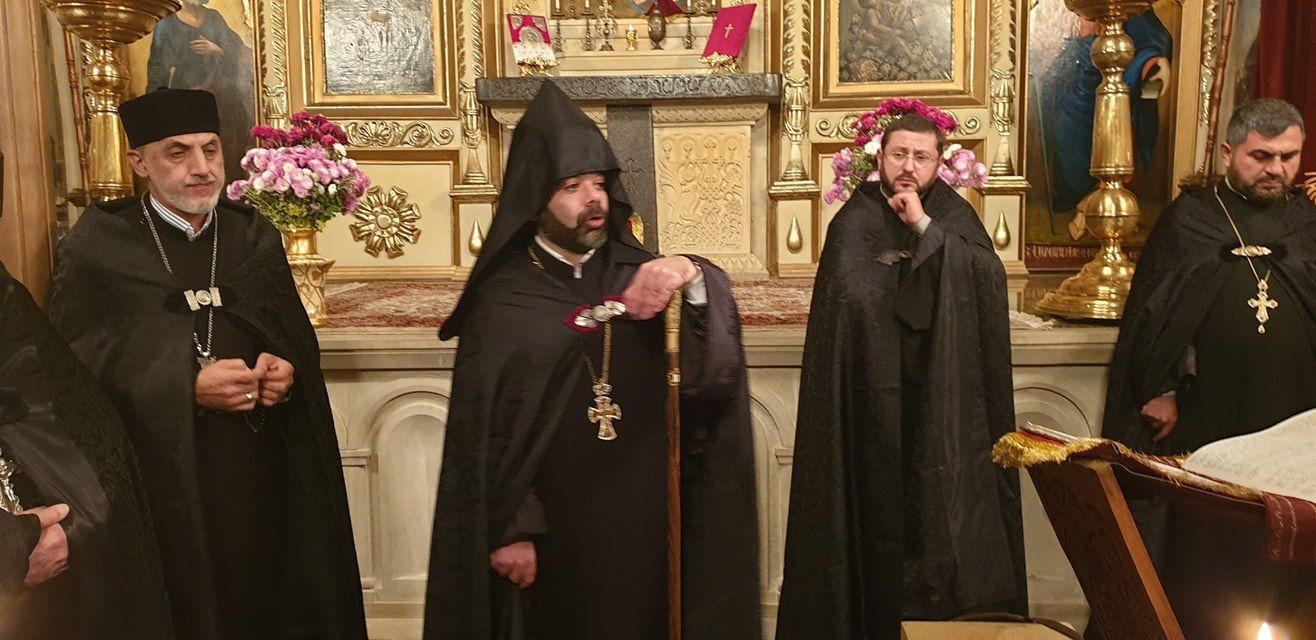 On October 30, 2020, at the Cathedral of Saint George (Surb Gevorg), under the presidency of Vicar of the Armenian Diocese in Georgia, Rev. Father Archimandrite Kirakos Davtyan, a Requiem Service was offered for the peace of souls of the deceased in Artsakh. During the service, the clergy raised prayer kneeling and asking for peace in Armenia and Artsakh and the support of Almighty God for defenders of Artsakh and the Motherland.
At the conclusion of the Prayer Service, Rev. Father Archimandrite Kirakos Davtyan offered his blessings and made a speech about Artakh, which is in a horrible war, touched upon the support of Armenians in Georgia together with the worldwide Armenians through donations and humanitarian aid.
Rev. Father attached importance to the willingness of Armenians in Georgia to contribute to the Fund for assistance to the families of the deceased and wounded, highlighted the importance of that support being continuous which must come from the hearts and souls of every Armenian.
The Diocesan Primate concluded his speech by wishing and expressing hope for victory of Artsakh in the fierce war unleashed by Azerbaijani and Turkish gangs.