Prayer of Support in Saint Etchmiadzin church in Tbilisi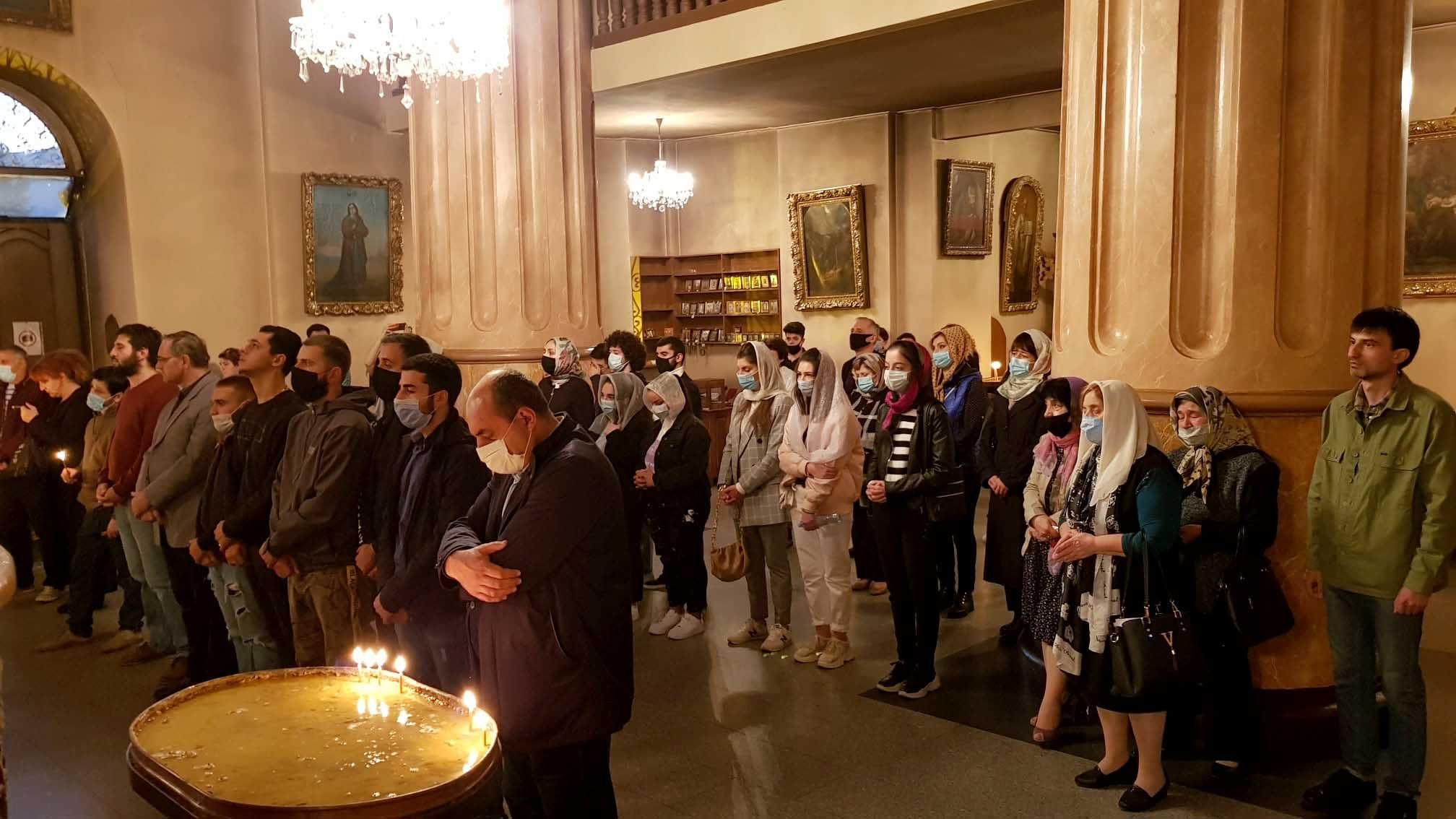 On October 23, 2020, under the presidency of Vicar of the Armenian Diocese in Georgia, Rev. Father Archimandrite Kirakos Davtyan, Requiem Service was offered in Saint Etchmiadzin church in Tbilisi for the peace of souls of deceased in Artsakh. Afterwards, the clergy prayed kneeling asking for peace in Armenia and Artsakh, support for compatriots and defenders of the homeland standing for defense of Artsakh.
The Prayer of Support Service was honored with the presence of Rusudan Gotsiridze, Bishop of Baptist Church of Georgia.
At the conclusion of the Prayer, Rev. Father Kirakos touched upon pages of Armenian history, wars of Armenian people against Turkish Janissaries. He also mentioned the Armenian Genocide in 1915 and its continuation which is anti-Armenian policy adopted by Turkey and artificially created Azerbaijan, which includes not the occupation of historical Artsakh, but ''destruction of Armenian world, annihilation of Armenian people''.
Vicar of the Armenian Diocese in Georgia encouraged Armenians of Tbilisi to support Armenian soldier fighting on the border, to support the children, women and elderly from Artsakh who found a shelter in Armenia, and to pray for peace. The Diocesan Primate urged to take part in prayers for peace and support offered in churches and to make their contribution in continuous donation organized in all churches for the support of the victory of Artsakh.