Presentation of ''The Issue of Restitution in Georgia'' film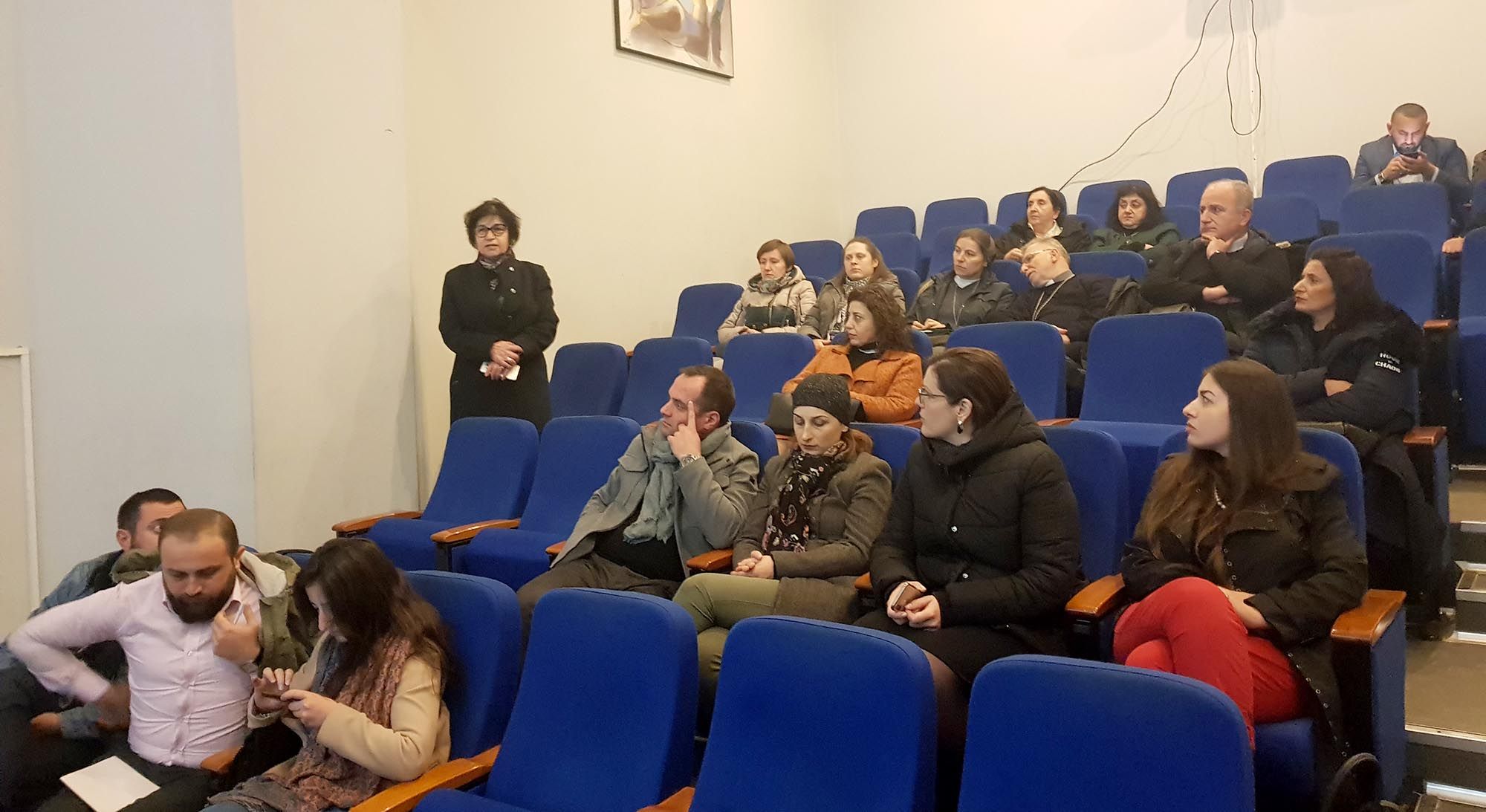 On November 27, 2019, the presentation of ''The Issue of Restitution in Georgia'' documentary film took place at the National Parliamentary Library of Georgia. The film is dedicated to the coverage of the issues faced by religious minorities of the country due to the absence of restitution law. The film showed the Christian churches, mosques and synagogues of five religious organizations: Catholic Latin, Lutheran, Armenian Apostolic churches, Muslim and Jewish. These religious sanctuaries were confiscated during the Soviet era and they still have not been returned to their owners, and no compensation, equivalent to the damage caused, has not been provided.
Leaders and representatives of abovementioned religious organizations attended the presentation. The Armenian Diocese in Georgia was represented by the Director of Department of Culture Suren Abramyan; Director of Department of Education, and Director of Department of Media Susanna Khachatryan. Those present spoke about issues that are not reflected in the film.
The speakers spoke about the influence of the Russian part, the necessity of joint struggle for the issues were raised.
The idea of creating that film belongs to ''Religions for Peace'' non-governmental organization. The film was shot on the initiative of director of the organization Lela Khonelidze, based on the plot by Konstantine Chachibaia, directed by Irakli Imedadze.