Presentation of two-year activity report of State Agency for Religious Issues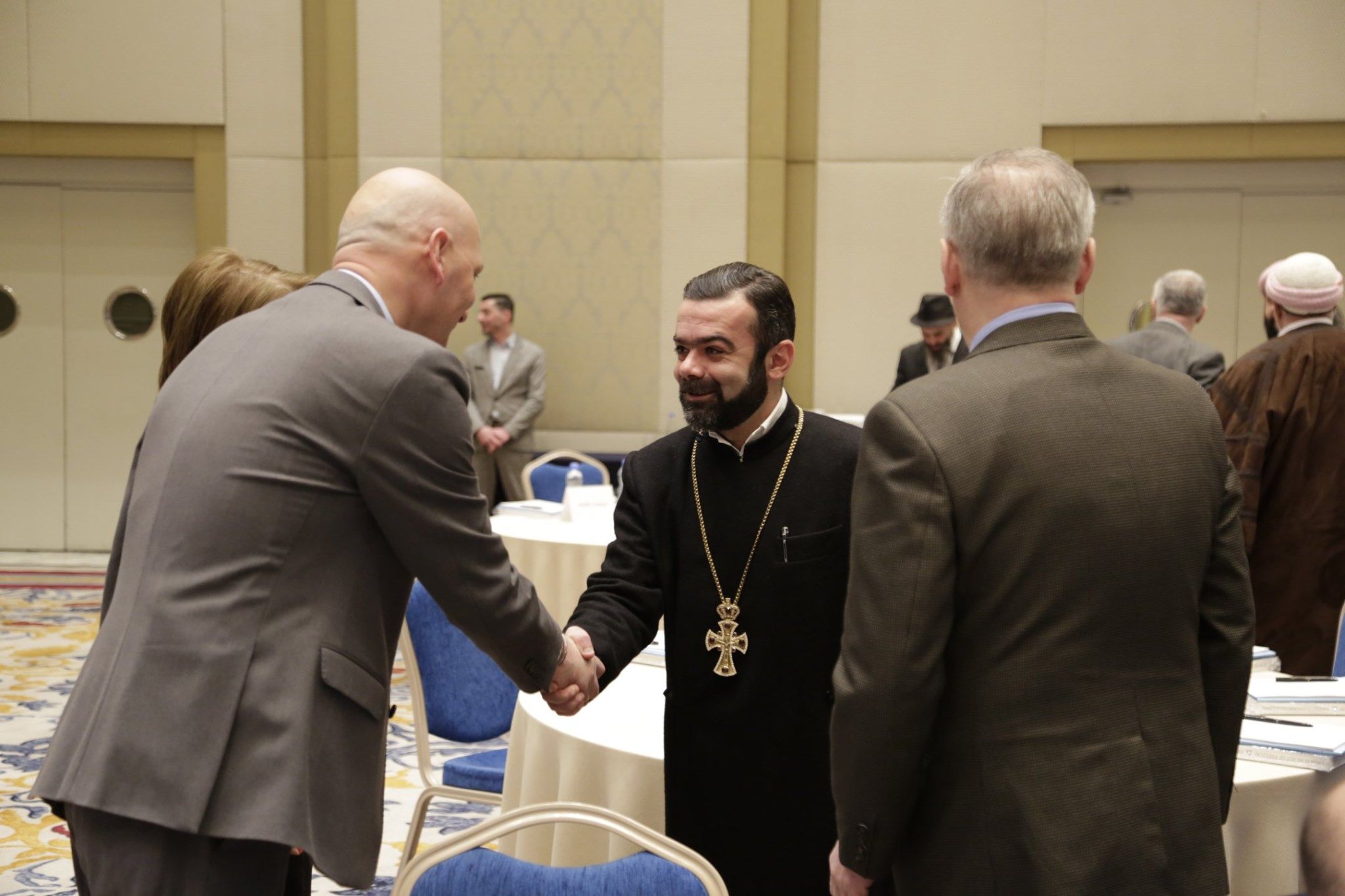 On February 26, 2020, report of activities of State Agency for Religious Issues for 2018-2019 years was presented in Baltimore hotel, Tbilisi. The presentation of the report was attended by the leaders of religious organizations in Georgia, members of Georgian Parliament
On February 26, 2020, report of activities of State Agency for Religious Issues for 2018-2019 years was presented in Baltimore hotel, Tbilisi. The presentation of the report was attended by the leaders of religious organizations in Georgia, members of Georgian Parliament and Government, representatives of international organizations, diplomatic corps, as well as media. The Vicar of the Armenian Diocese in Georgia, Rev. Father Archimandrite Kirakos Davtyan attended the presentation of the report.
Zaza Vashakmadze, Chairman of the State Agency for Religious Issues made a speech on the Agency's two-year activity. In his speech, he touched upon the situation in the country in terms of freedom of religion, the measures taken by the Agency to ensure freedom of religion, and an atmosphere of tolerance.
Speaking about the Diocese of Armenian Apostolic Orthodox Holy Church in Georgia, Chairman of State Agency for Religious Issues Zaza Vashakmadze said that currently there are more than six dozen Armenian churches in Georgia, most of which are monuments of cultural heritage and are under the control of the state government.
The speaker mentioned that the reconstruction and preservation works of ''Norashen'' Armenian Church in Tbilisi was completed, for which about one million lari was needed. The issue of necessity of renovation works of ''Norashen'' and St. George of Mughni church was raised, it was added, that the renovation works, care and preservation of these churches is carried out by Georgia.