RA National Assembly members met with representatives of the Armenian community in Georgia
On September 27, 2019, Armenian members of the Armenian-Georgian Inter-Parliamentary Friendship Group hosted in Tbilisi on an official visit, led by the Vice President of RA National Assembly Lena Nazaryan and accompanied by the Ambassador Extraordinary
On September 27, 2019, Armenian members of the Armenian-Georgian Inter-Parliamentary Friendship Group hosted in Tbilisi on an official visit, led by the Vice President of RA National Assembly Lena Nazaryan and accompanied by the Ambassador Extraordinary and Plenipotentiary of Armenia to Georgia Ruben Sadoyan toured the Armenian centers in Tbilisi. The guests visited N 103 Armenian-Georgian Public School in Tbilisi, looked at the reconstruction works of Armenian State Theatre.
In the second half of the day, a meeting with the representatives of RA legislative body took place in the "House of Hovhannes Tumanyan" Center for Science and Culture of the Armenian Diocese in Georgia.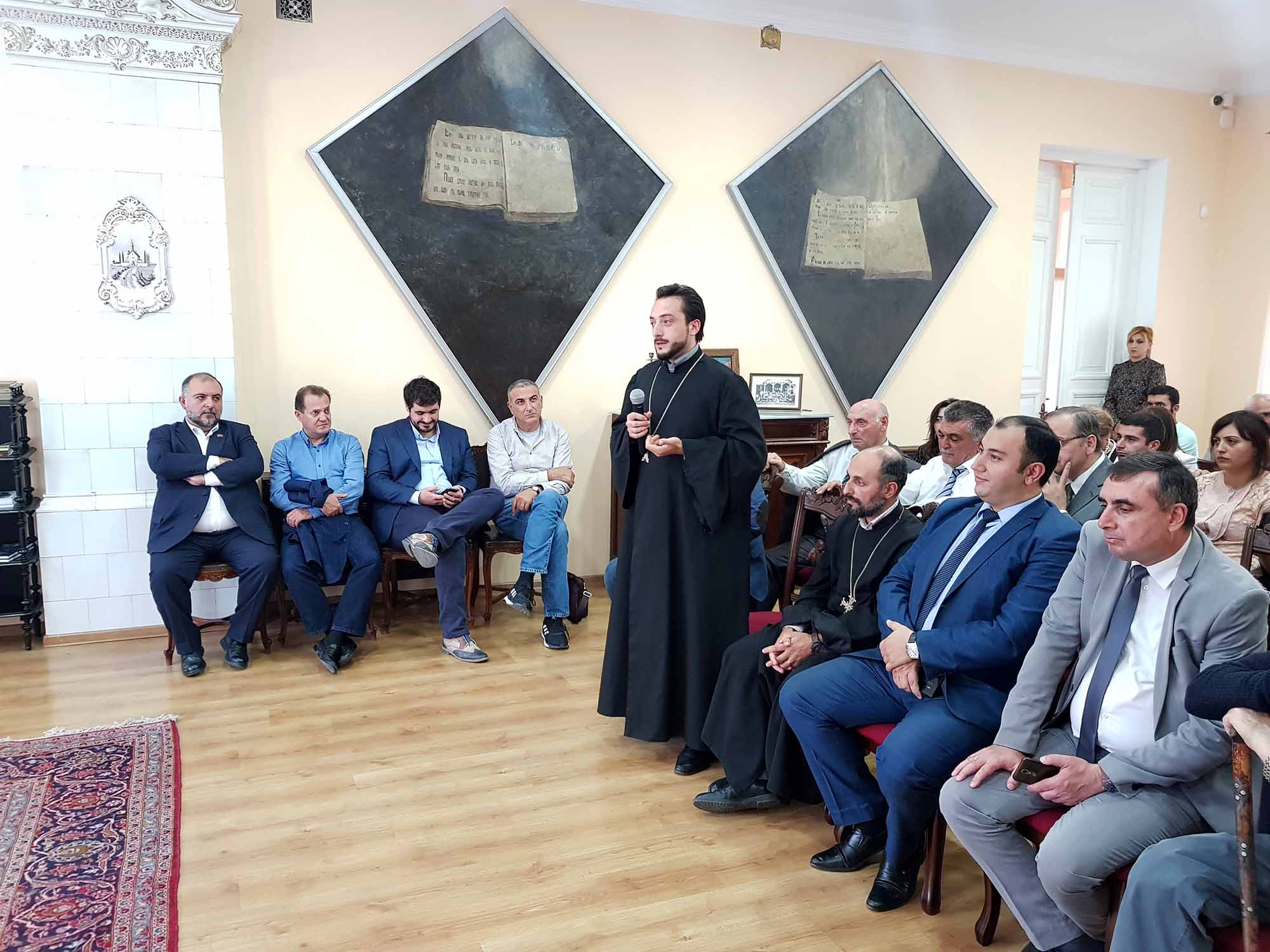 Vice President of RA NA Lena Nazaryan spoke about the purposes and results of the Armenian-Georgian Inter-Parliamentary Friendship Group's visit, appreciated the centuries-old friendship of the two neighboring people and attached great importance to the role of the Armenian community in Georgia in deepening and developing that friendship.
The meeting continued in a question and answer format. Community members asked questions to the Vice President and Members of Parliament about taxation, education in Motherland, as well as cultural ties and cognitive visits to Armenia and other issues. The Members of Parliament answered the questions raised by the attendees with the additions by the RA Ambassador to Georgia.
At the end of the meeting, it was mutually emphasized that such meetings should take place on a regular basis.