Requiem Service for Martyred Soldiers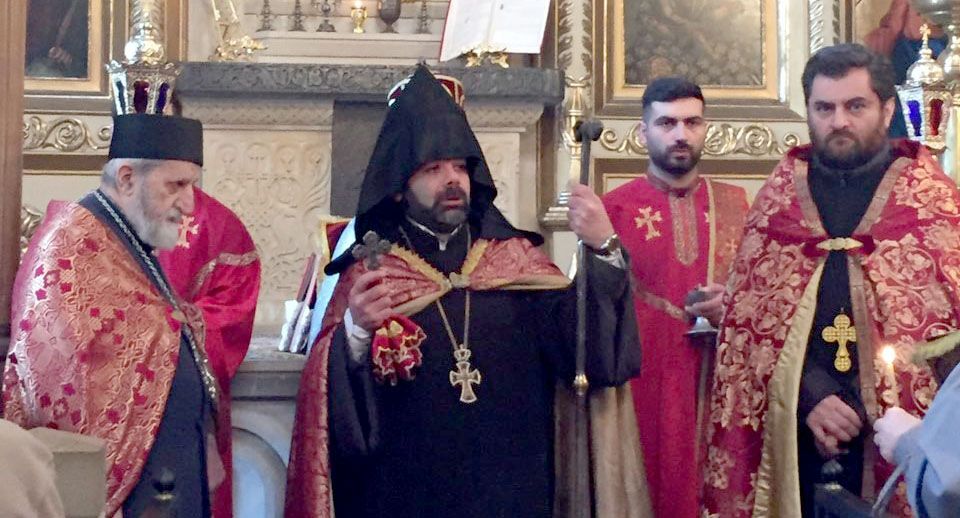 On December 20, 2020, at the conclusion of the Divine Liturgy, a Requiem Service was offered for the peace of souls of the heroes who martyred during the Artsakh war. The Service was offered in the Armenian churches under the presidency of His Holiness Karekin II, Supreme Patriarch and Catholicos of All Armenians.
The psalm ''Ter Voghormea'' (Rosary) spread at the Cathedral of Saint George (Surb Gevork) and candles were lit in memory of our heroes. Requiem Service was offered under the presidency of the Vicar of the Armenian Diocese in Georgia, Rev. Father Archimandrite Kirakos Davtyan and with the participation of clergy and deacons.
At the conclusion, Rev. Father Archimandrite Kirakos Davtyan expressed gratitude to the memory of the thousands of soldiers, officers, commanders who consciously died in unequal battles for the defense of the Homeland. Rev. Father highly appreciated the role of the Armenians worldwide during these difficult and severe days for the Homeland, their consolidation and united support provided to Artsakh and Armenia.
Rev. Father urged the Armenians of Georgia to continue their support and to have their contribution with their modest donations and monthly payments in the activities of the foundation of long-term insurance for soldiers, supporting those families which have lost their sons, husbands, fathers, as well as those injured and disabled soldiers who now need long-term treatment and healing.
The Diocesan Primate concluded his speech by wishing peace to the world and health to the peoples.
Requiem Service was offered in the churches of the Armenian Diocese in Georgia in memory of the martyred soldiers who deceased protecting the borders of our homeland in Artsakh and Motherland.