"Saint Moses of Khoren" Preschool received students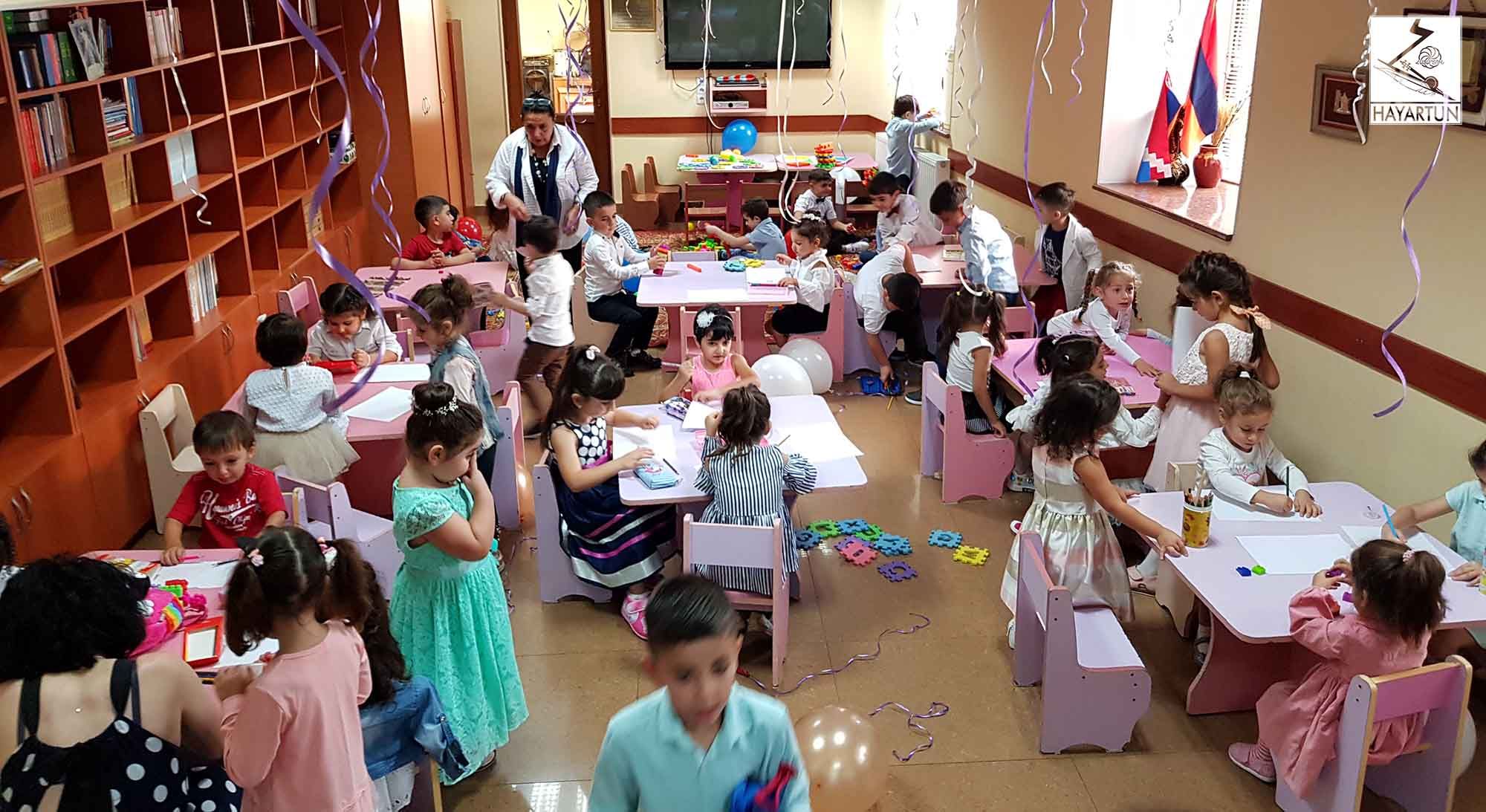 On September 17, 2019, joyful mood prevailed in the yard of the Saint Etchmiadzin church in Tbilisi, the Armenian Diocese in Georgia. About 50 children, from three to six years old, gathered in the "Saint Moses of Khoren" ("Surb Movses Khorenatsi") Preschool where the new academic year launched.
In accordance with the tradition established many years ago, Armenian children with their parents, accompanied by teachers, attended Saint Etchmiadzin church in Avlabari and took part in the Morning Service offered with the participation of clergy.
At the conclusion of the Morning Service, the Pastor of the church Rev. Father Samvel Torosyan conveyed to attendees the blessings of the Vicar of the Armenian Diocese in Georgia Rev. Father Kirakos Davtyan, congratulated them on the occasion of the first day in preschool, wished the children happy childhood and encouraged the parents and teachers to help them to make their dreams come true.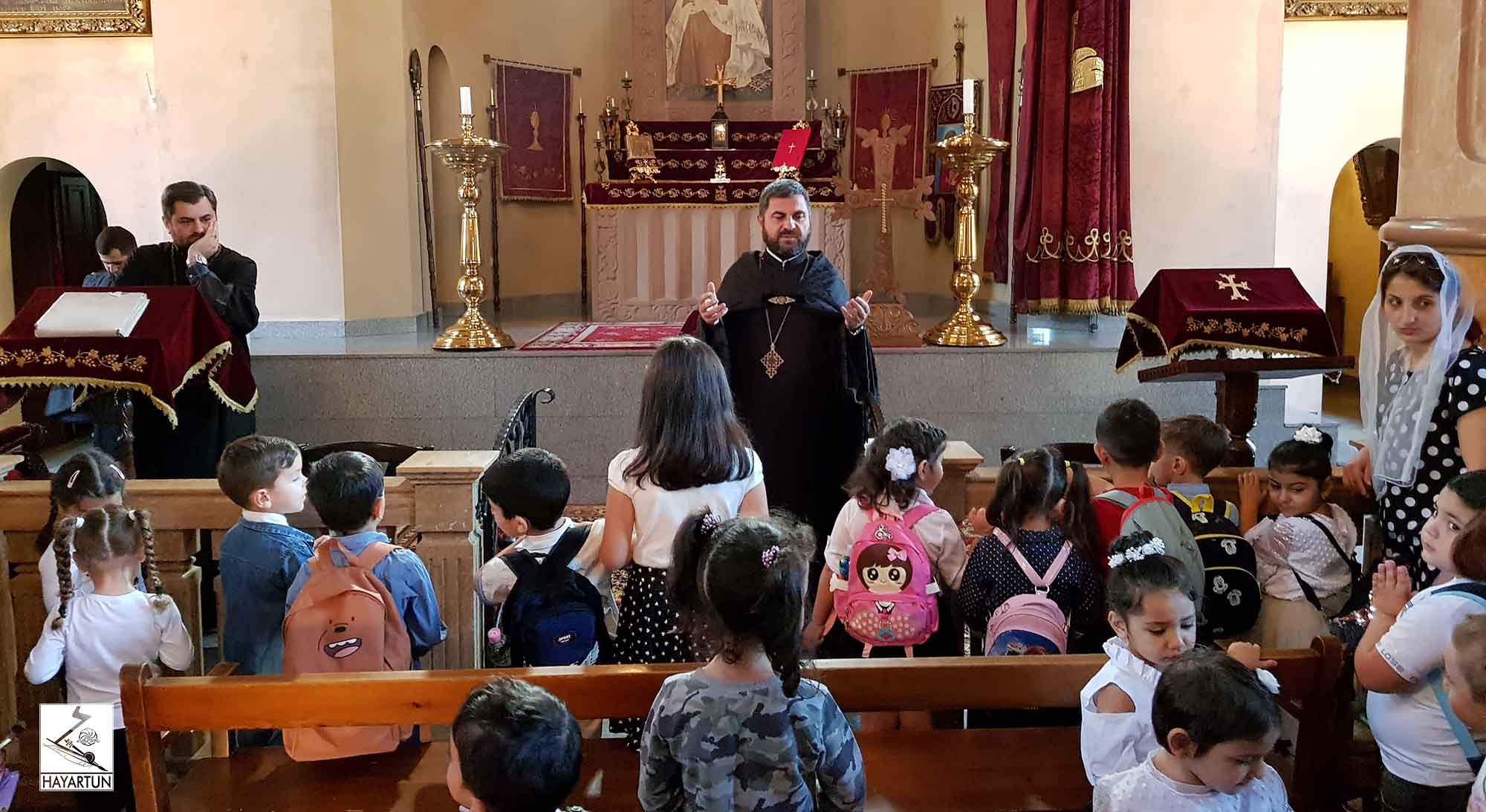 After the Lord's and Protector Prayers, the children moved to the "Hayartun" Center were the classrooms decorated with balloons, flowers and toys were waiting for them.
The Educational Department has made a beautiful surprise: all the children received colorful balloons and were involved in various game-competitions organized by Henrikh Petrosyan and Mari Poghosova.
The Director of the Educational Department Eugenia Markosyan congratulated the children and their parents on the occasion of the new academic year's start. The latter attached importance to the advantages and benefits of studying in Armenian school, receiving Armenian education and upbringing.
The first day in the preschool started with crying of the newcomers and happiness of meeting of senior group's children. The children were welcomed and received by Director Eugenia Markosyan, teachers Metaksya Ghazaryan, Lia Khitarishvili and other members of the personnel.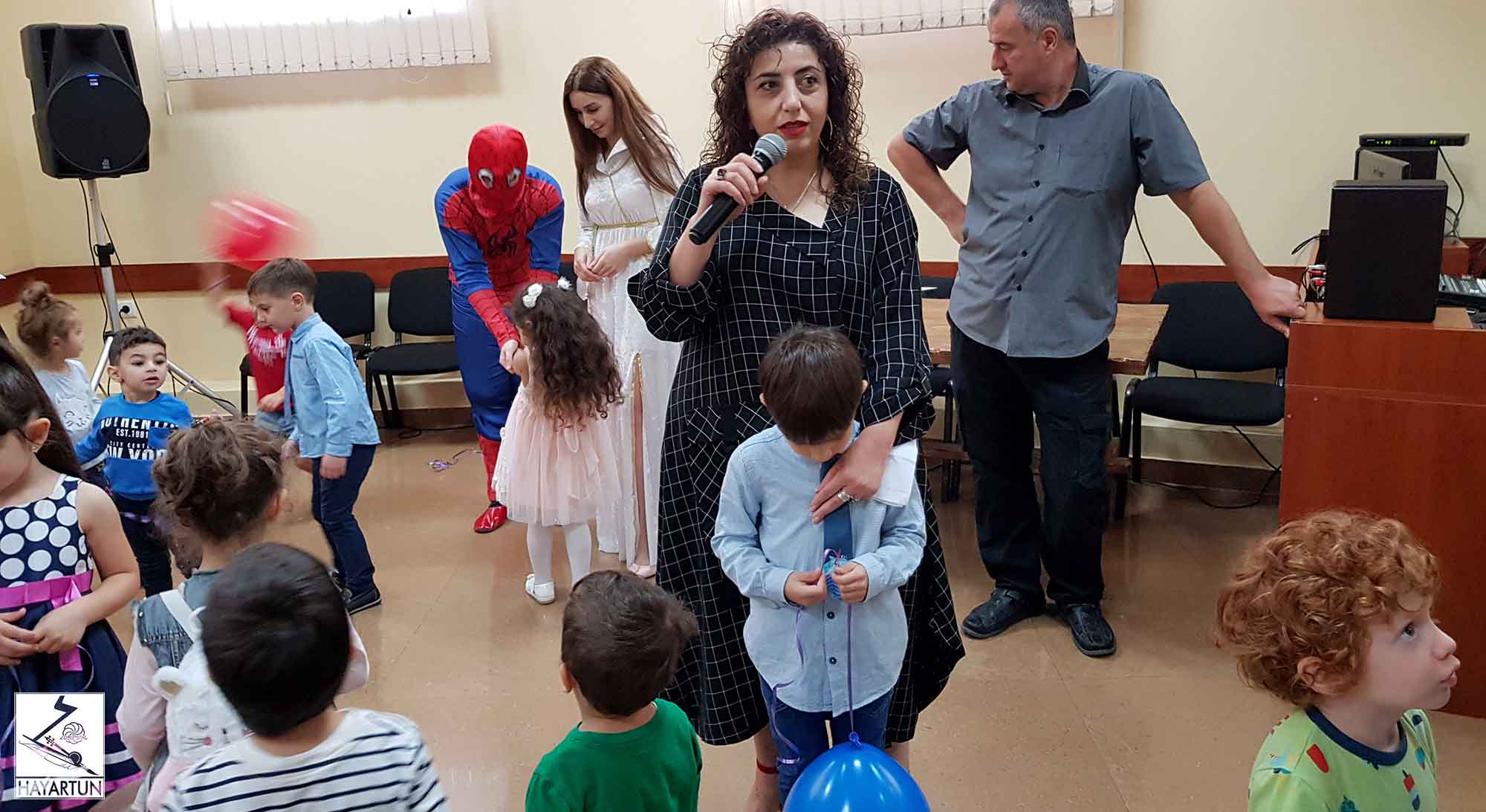 The Educational Department of the Armenian Diocese in Georgia was fully ready for the start of the new academic year. It should be added that here, besides of cognitive and educational games, the children also learn music, dance, drawing, various handicrafts, and the senior group students gain basic knowledge of arithmetic, writing and reading, learn Armenian, Georgian and English, receive spiritual education. The day in preschool starts at 9:30 and ends at 16:30.
"Saint Moses of Khoren" ("Surb Movses Khorenatsi") Preschool of the Armenian Diocese in Georgia operates since 2011. It has a nation preserving aim - to guide the Armenian child to the Armenian school. There are junior and senior groups in the preschool. The number of newcomers has already reached thirty. Previous year showed that the students of the Saint Moses of Khoren preschool make high progress in school.