Schoolchildren were happy with gifts by ''Samaritan's Purse'' Christian humanitarian organization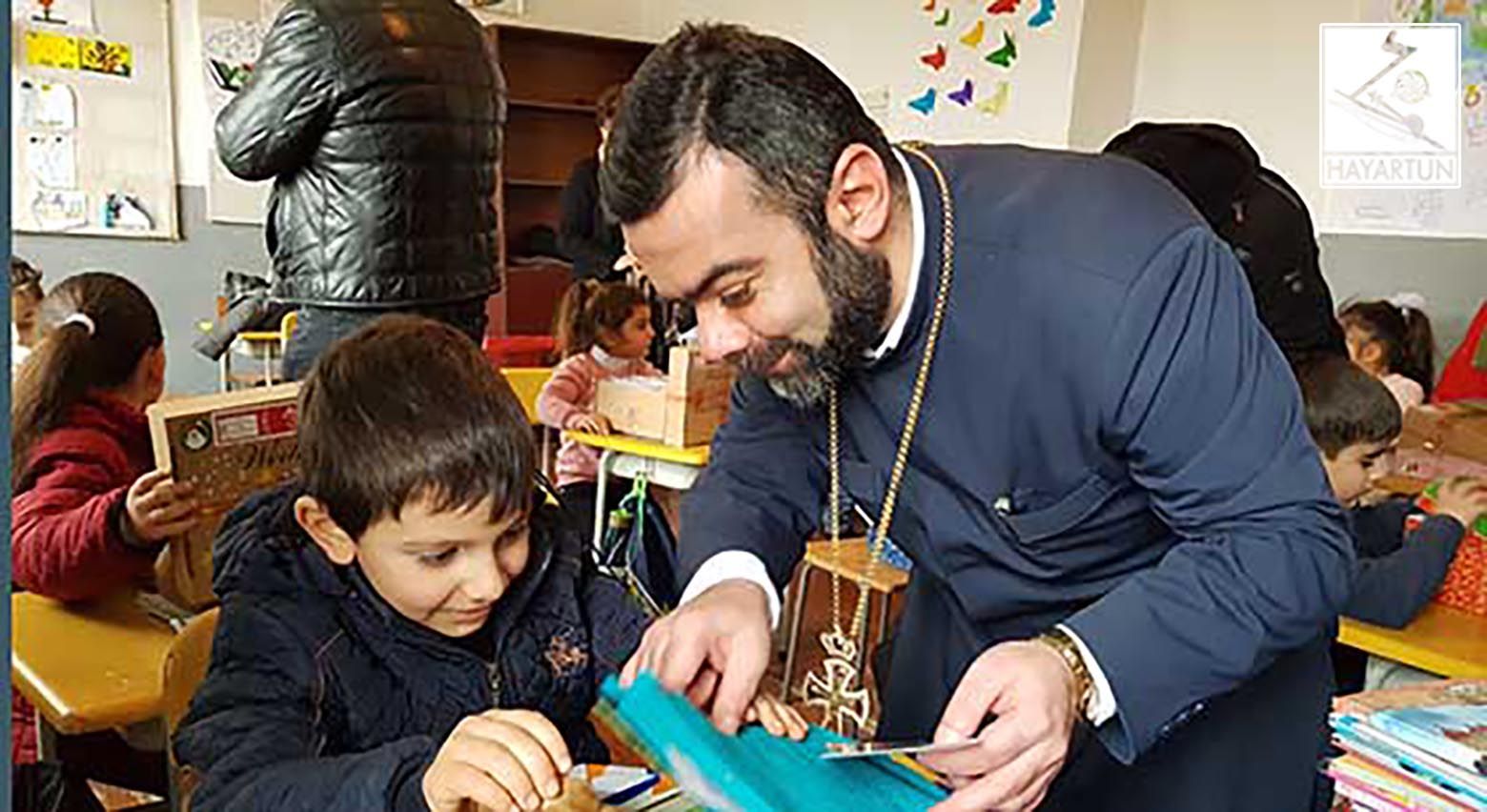 On February 4th, 2020, the Vicar of the Armenian Diocese in Georgia, Rev. Father Archimandrite Kirakos Davtyan, accompanied by Rev. Father Zaven Yazichyan, Pastor of Shahumyan settlement, Karmir (Red) and Aghkyorpi villages in Marneuli, Kvemo-Kartli region; Karen Yeritsyan, Head of Administrative and Economic Department of the Armenian Diocese in Georgia; Gevorg Poghosov, cameraman and photographer, visited Shahumyan settlement and Karmir village.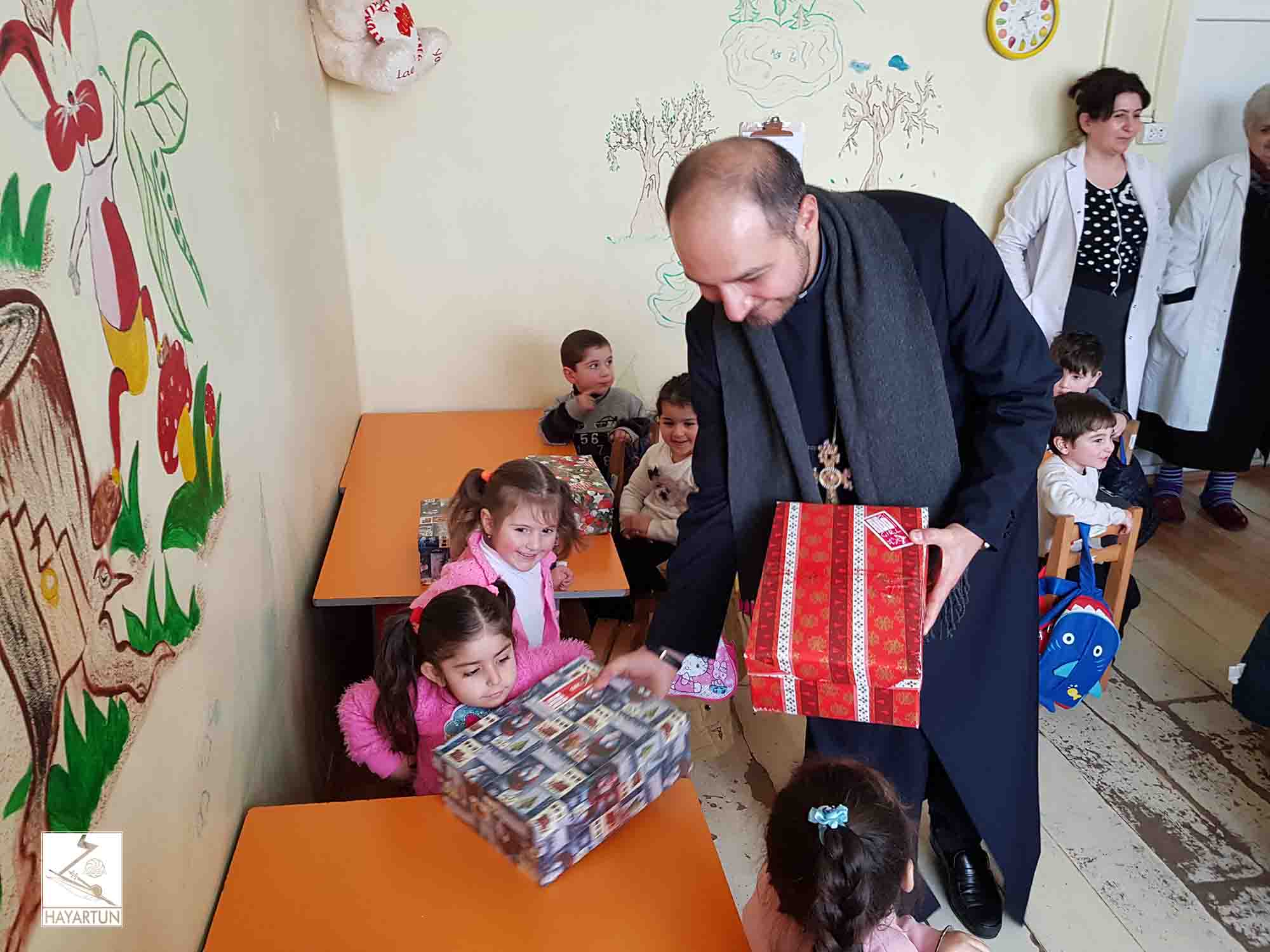 Rev. Father visited Surb Astvatsatsin (Holy Mother of God) church, and Holy Evangelists Chapel in Karmir village, listened from the Pastor about Divine Liturgies celebrated and spiritual services offered in the church, as well as activities aimed at uniting people around the church and events which are implementing in order to make the population more active. Rev. Father Zaven spoke about the problems that exist in these villages.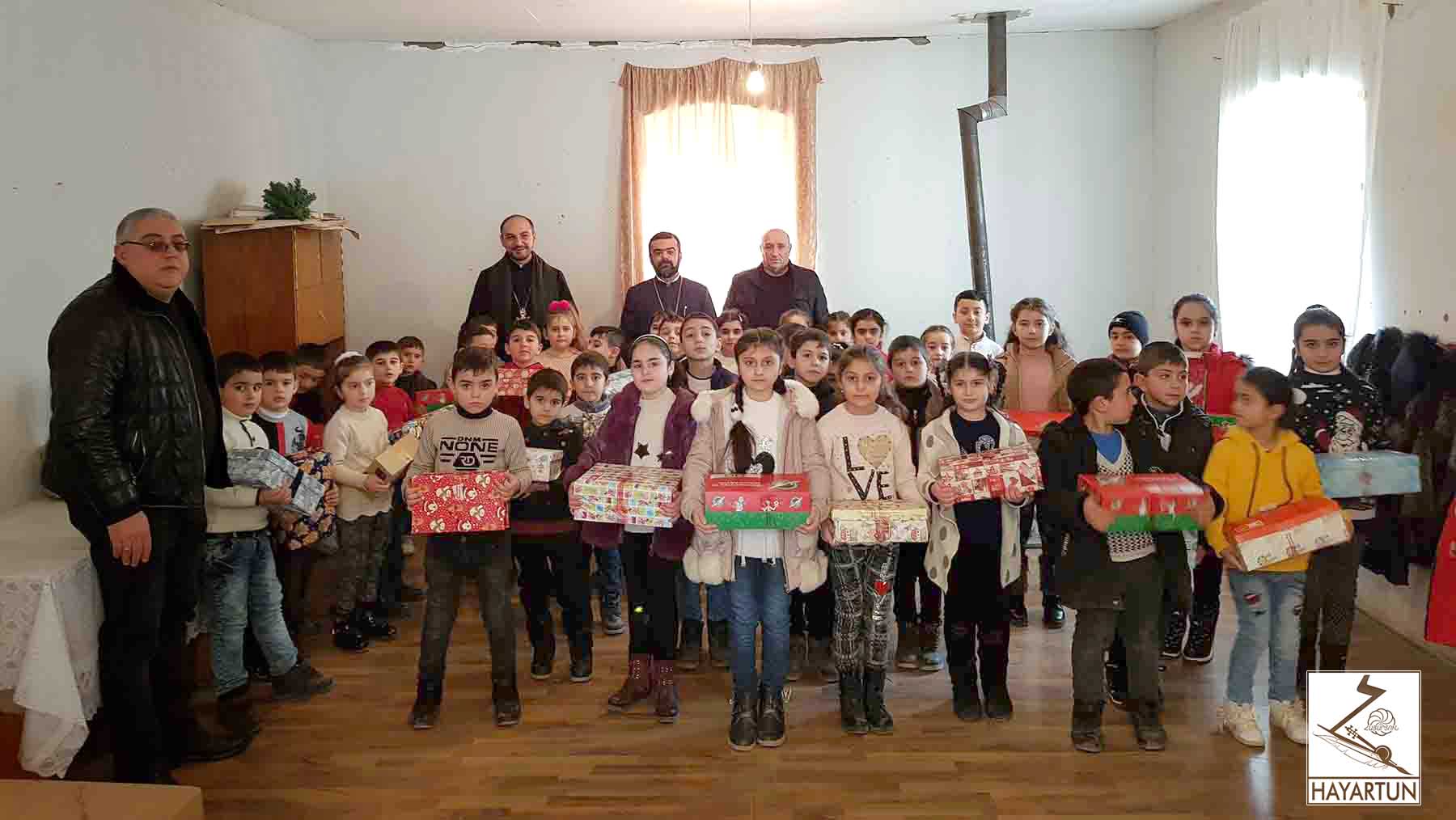 The clergymen visited N1, N2, and N3 public schools in Shahumyan, the local preschool, as well as the public school in Karmir village. While touring the abovementioned establishments, Archimandrite Rev. Father Kirakos Davtyan offered his blessings to schoolchildren and gave them the gifts by ''Samaritan's Purse'' Christian humanitarian organization, sent by their peers from abroad as an expression of their love and kindness. Rev. Father encouraged the children to be kind, to attend church and to live in Christian love.
The guests had a meeting and conversation with personnel of the Armenian schools in the two villages.