Support of Armenians from Georgia to the renovation of Saint Etchmiadzin church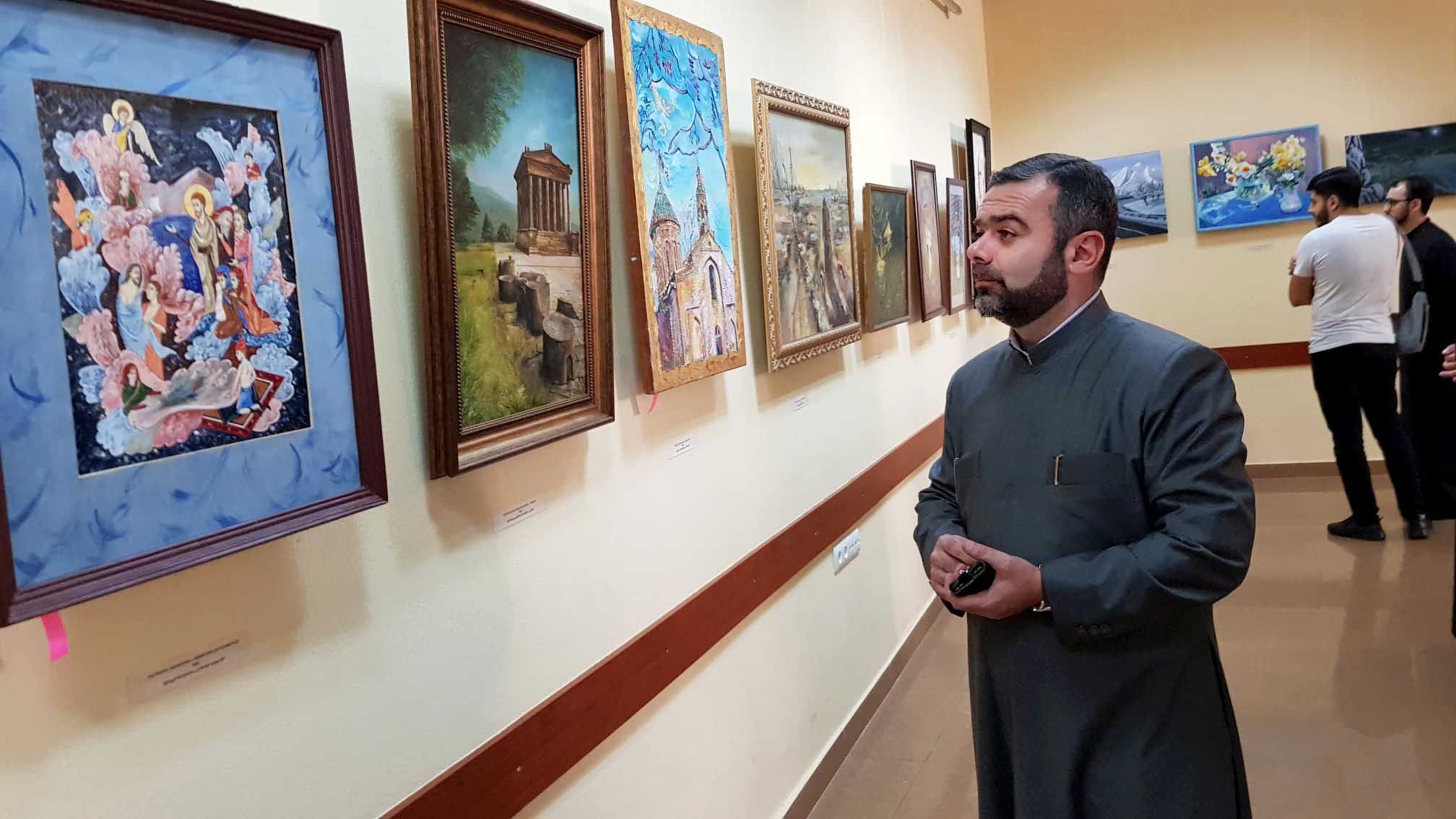 The Armenians from Tbilisi had expressed their love and respect to the Mother See of Holy Etchmiadzin, which has a powerful force uniting all Armenians, in the 19th century, when Saint Etchmiadzin church in Avlabari was built with their donations. It is also an evidence for devotion of an Armenian faithful to their Holy Temple.
In response to the ongoing renovation works carried out in Vagharshapat, on June 25, 2021, under the presidency and with the blessings of the Primate of the Armenian Diocese in Georgia, Rev. Father Archimandrite Kirakos Davtyan, an exhibition and sale of works made by painters and puppet makers was organized in "Hayartun" Center, in Tbilisi, The profit from the exhibition and sale will be donated to the fund of temple renovation. More than three dozen works by Armenian artists from Georgia were exhibited.
The Primate of the Armenian Diocese in Georgia, speaking about the tragedy which happened to Armenia and Artsakh in 2020 and the hard days and hardships people endured, encouraged the attendees to support the implementation of the renovation of Mother See of Holy Etchmiadzin, which has been going on for several years, and definitely to make a contribution in that church-building activity.
The profit from the two-day exhibition and sale and donations will be conveyed to "Saint Etchmiadzin" charity foundation.
The organizing group of the exhibition and sale, represented by Rev. Father Narek Ghushchyan, the Pastor of "Surb Grigor Narekatsi" ("Saint Gregory the Illuminator") Spiritual, Educational and Cultural Center and Armenians in Rustavi city expressed his gratitude to Eugenia Markosyan, the Head of the ''Hayartun'' Center; Suren Abramyan, the Head of the Culture Department; Ivane Mkrtchyan, the Head of the duduk group, as well as to all those artists and puppet makers who bring this beautiful and charity event to life.