Symphony of colors: exhibition and sale of Tigran Hakobyan's paintings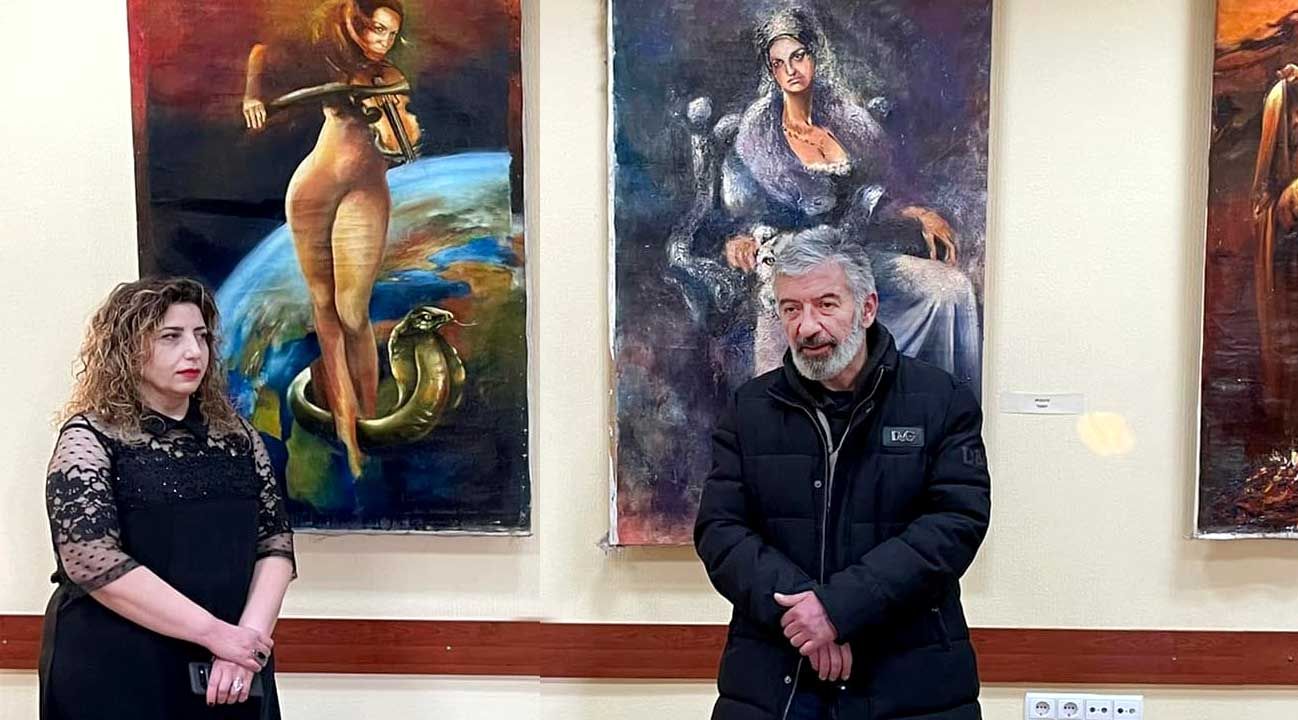 On March 12, 2022, under the presidency and with the blessings of the Primate of the Armenian Diocese in Georgia, Rev. Father Archimandrite Kirakos Davtyan, the personal exhibition and sale of the talented painter, restorer and renovator Tigran Hakobyan's paintings was opened in Calouste Gulbenkian Hall of the Diocesan "Hayartun" Educational, Cultural and Youth Center.
The palette of the painter who was born in RA Gyumri city and who studied in Yerevan Pedagogical Institute after Kh. Abovyan and Moscow Academy of Fine Arts after Surikov, is wide. The walls of the hall were decorated with large canvases demonstrating biblical themes, monuments of the historical homeland, human characters, and the victory of good over the evil, the author's personal thoughts and ideas about landscapes, which creates mood becoming an evidence of the artist's broad creative horizon.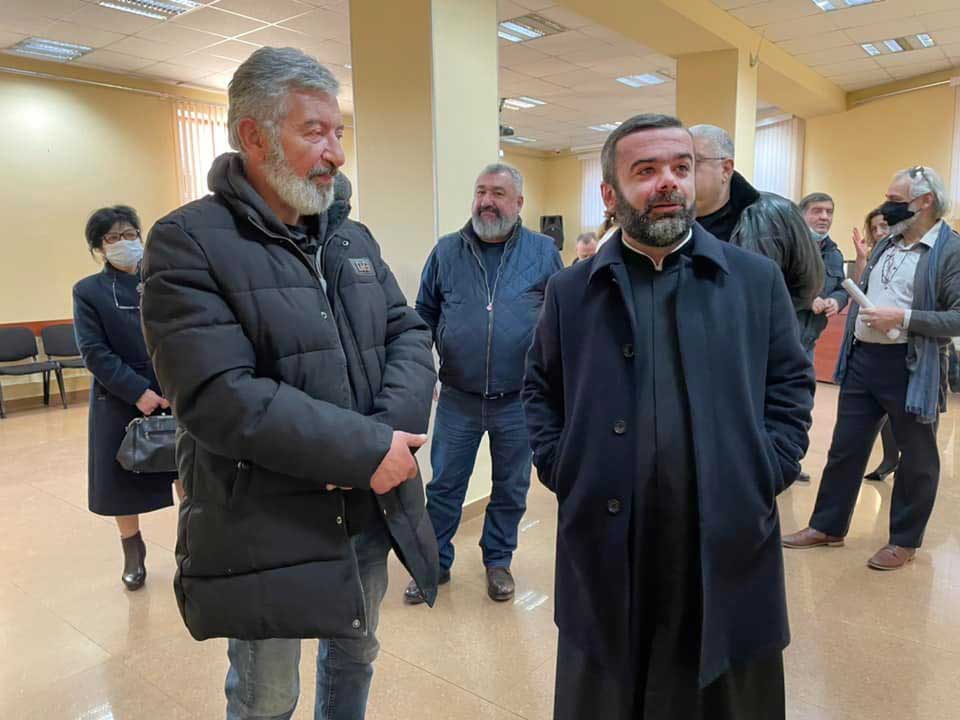 Eugenia Markosyan, Head of the "Hayartun" Center gave opening remarks at the exhibition, touched upon the geography of the talented artist's works, highlighted the years of his activity in different countries including the restoration and renovation work of various icons in Vatican. She also attached importance to the fact, that the artist creates his works using only natural paints, which enhances the uniqueness and quality of his paintings.
Highly appreciating the respect and love of painter Tigran Hakobyan for the icons decorating the Armenian churches, Rev. Father Samvel Torosyan voiced about the artist's selfless devotion to the restoration of the icons of Saint Etchmiadzin church in Avlabari.
We would like to remind you, that the exhibition and sale are available until March 21, every day, except Mondays, from 11:00 to 19:00.