The Feast of Transfiguration of Our Lord Jesus Christ celebrated in the Armenian Diocese in Georgia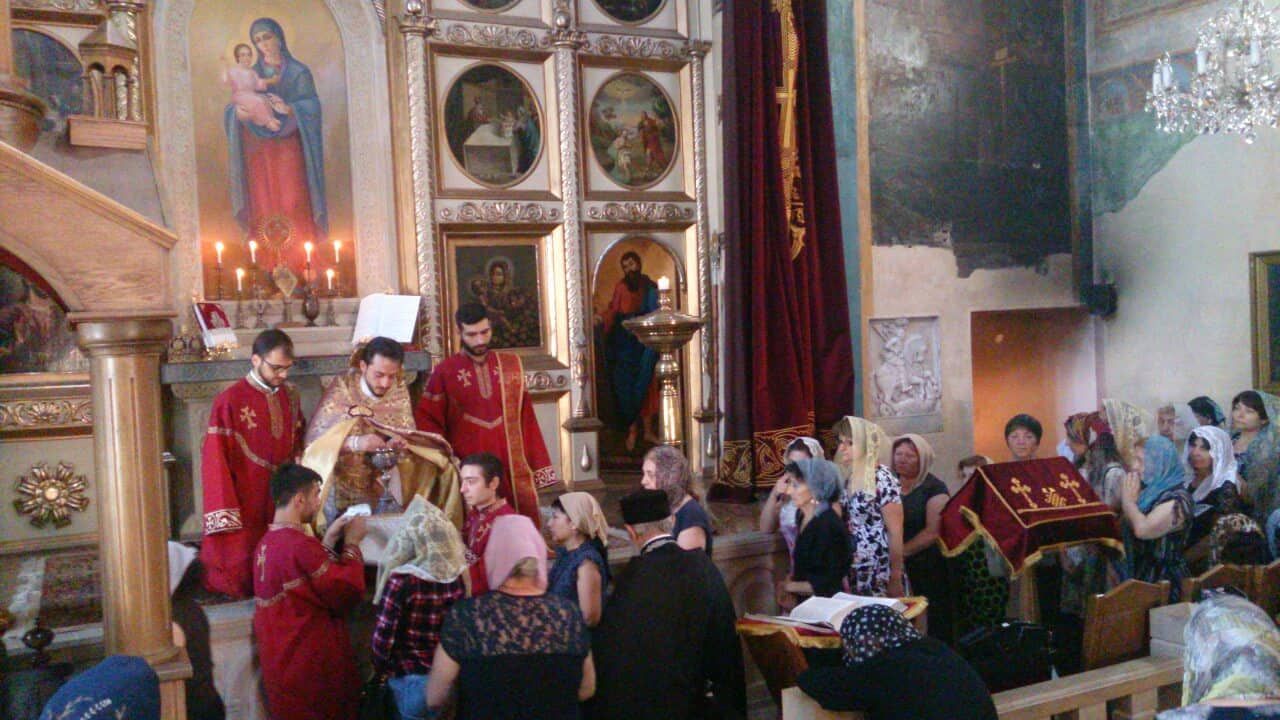 On July 28, 2019, in accordance with the Armenian Church calendar the Feast of Transfiguration of Our Lord Jesus Christ was celebrated. One of the Armenian Church's major feasts was celebrated with the Divine Liturgies under the presidency of the Diocesan Vicar and Reverend Fathers and with the participation of spiritual servants and deacons in the churches of the Armenian Diocese in Georgia.
From the early morning, joyful mood and enthusiastic mood prevailed in the churches. The faithful from Tbilisi and other Armenian-populated regions were coming with great enthusiasm to take part in the Feast of Transfiguration of Our Lord Jesus Christ or, as people say, celebration of Vardavar.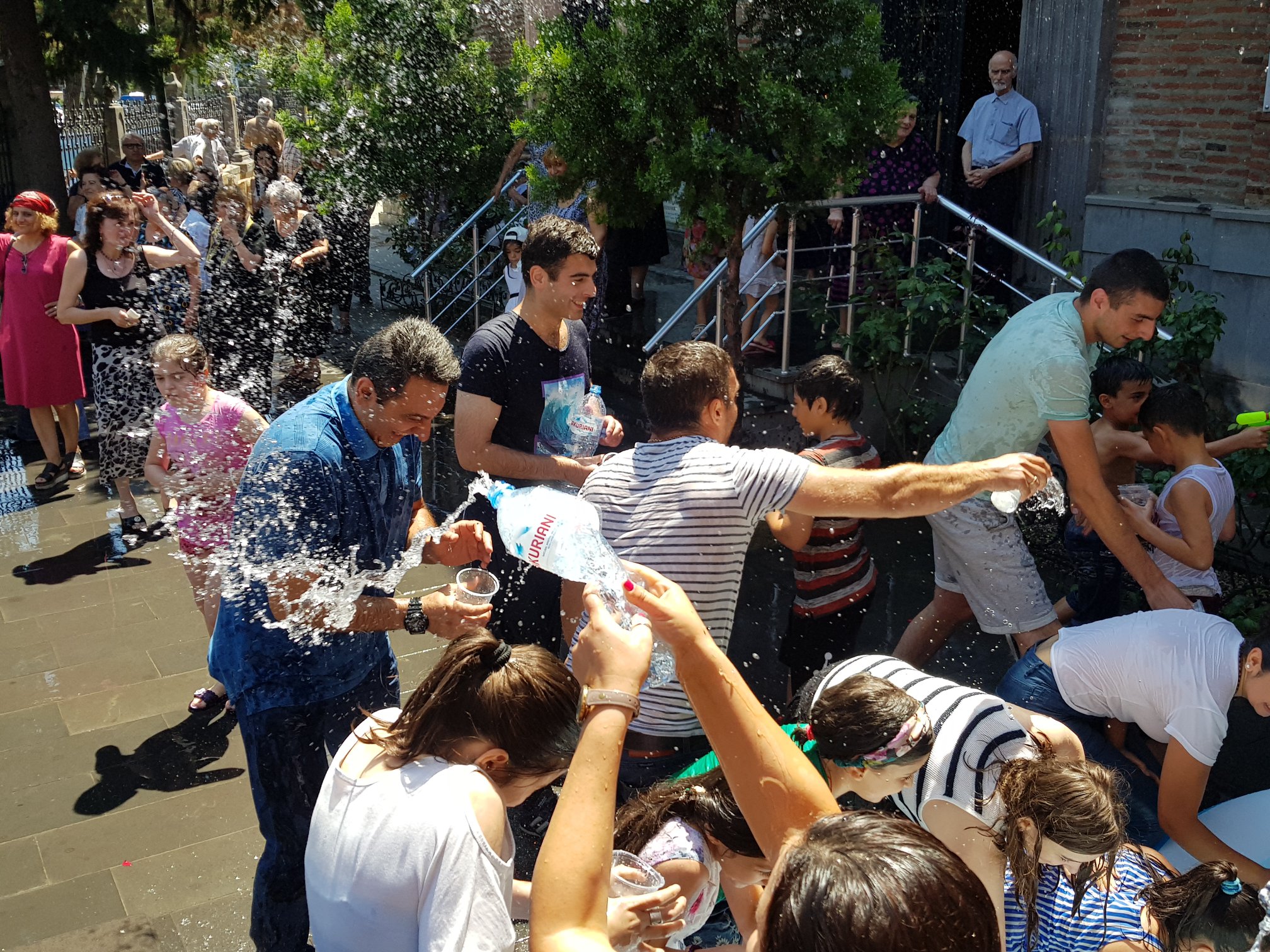 Rev. father Kirakos Simonyan celebrated a festive Divine Liturgy in the Cathedral of Saint George and Rev. Father Virap Ghazaryan was the celebrant of the day in the Saint Etchmiadzin church in Avlabari. During the Divine Liturgy, the celebrants preached about the mystery of the day: before His Transfiguration, Our Lord Jesus Christ had inside himself the divine essence and after the transfiguration He expressed His Divinity.
After the Protector Prayer by the spiritual fathers, the festive mood continued in the yards of the two churches. The traditional game of pouring water or Vardavar, which comes from pagan era and had received a Christian meaning, was launched. The joyful Feast of Vardavar was continued near the churches with Armenian round dances and music and songs organized by "Hayartun" Center.
On the occasion of the Feast of Transfiguration of Our Lord Jesus Christ celebrations took place in the Saint Gregory the Illuminator church in Akhaltsikhe, Holy Cross church in Akhalkalaki, Saint Sarkis church in Ninotsminda, Saint Savior church in Batumi.
The festive mood prevailed in Holy Mother of God church in Shahumyan village, Marneuli region, Holy Evangelists Chapel in Karmir (Red) village, Saint Gregory of Narek Spiritual Center in Rustavi and other churches of the Armenian-populated regions.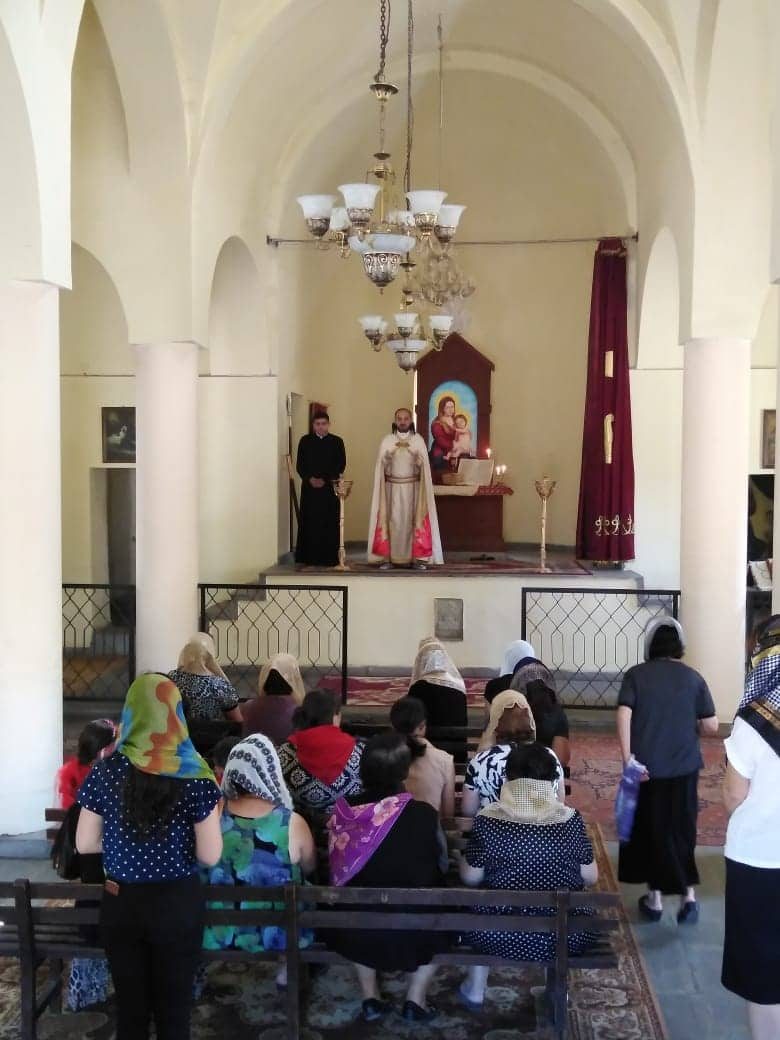 After the celebration of the Feast of Transfiguration of Our Lord Jesus Christ and pouring water game, the faithful returned their homes spiritually enlightened and purified with the Vardavar water taking with them the encouragement of spiritual fathers: being renewal through Christ's faith and purified with water to live a new life with Our Lord Jesus Christ.