The ruins of St. Minas Church in Tbilisi are being destroyed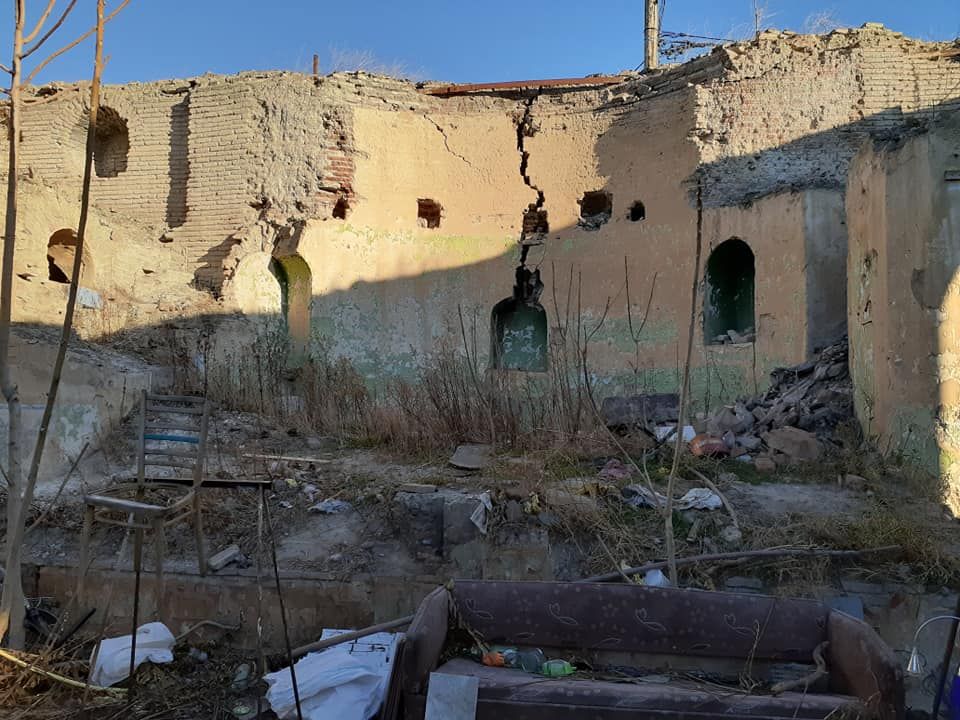 Without a roof, ruined walls and turned into garbage: in this condition St. Minas Church spends its fateful days in the center of Tbilisi. The traces of the once-standing ancient Armenian Church are constantly being erased. Even with a ruined roof (collapsed in 2014) the church continues to remind people that it used to be a house of God proudly raised here once. The danger of destruction of the church became more apparent recently.
On December 20, 2019, at about 15:00, the fire service received an emergency call, and the firefighters saved the church from being completely destroyed. The church is in a critical condition; the neglected house of God is waiting for its final destruction, and the people living around enclose the fence, storage and turning the church and its surrounding area into an auxiliary building and leaving the unused spaces to homeless peoples' usage.
The Armenian Diocese in Georgia is concerned. The church has always been in the center of Armenian Diocese's attention, but the Diocese cannot take care of the church because it is in the Georgian church list of ''disputed'' churches which ''fate'' remains uncertain for many years. St. Minas church is not disputed building. It is an Armenian church and should be returned to the Armenian Diocese. Both the Armenian Diocese in Georgia and the Mother See of Holy Etchmiadzin had repeatedly appealed to the Georgian Orthodox Church to return Armenian churches to the Armenian Diocese to take care for them. Numerous letters were sent to the Georgian authorities, relevant state institutions, and the condition of the church was represented, but no changes. Nevertheless, we hope that the state authorities and Georgian Orthodox Church will take seriously the issue of the destruction of the Christian temple.
Yerevantsots St. Minas Armenian church is located not far from Nor Etchmiadzin church in Avlabari district. In accordance with the preserved data, Yerevantsots St. Minas Church was built in 1790. Initially the church was not large building and in 1870 there was a necessity to enlarge the church building. On January 2, 1883, St. Minas Church was built at the place of the old church. During the Soviet era, the church dome was eliminated and it was used as a workshop. After the collapse of the USSR, Yerevantsots St. Minas Church was determined as one of the ''disputed'' churches.