The Second Palm Sunday celebrated at Saint Etchmiadzin church in Tbilisi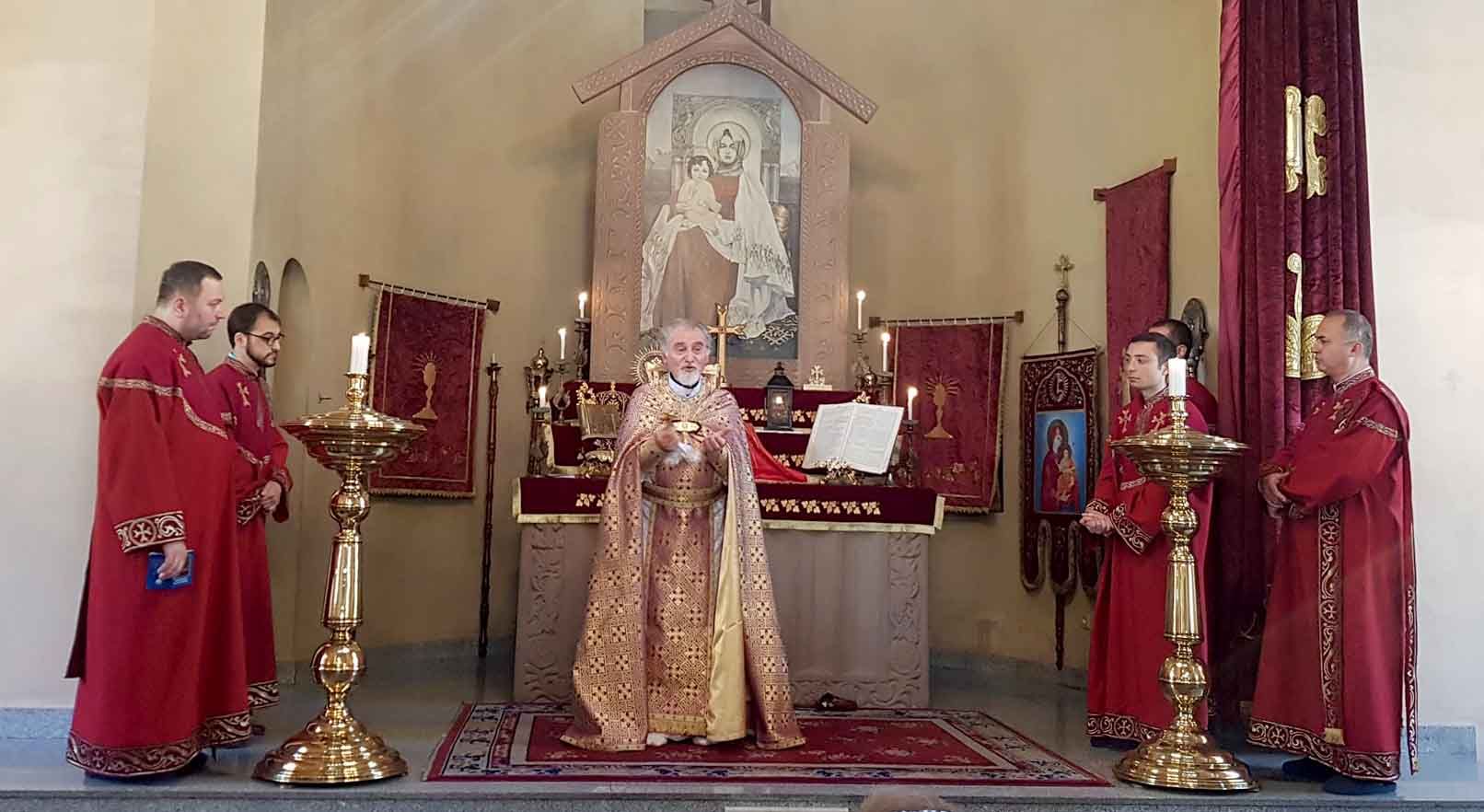 On May 16, 2021, the Second Palm Sunday was festively celebrated in Saint Etchmiadzin church in Avlabari, Tbilisi.
Under the presidency of the Primate of the Armenian Diocese in Georgia, Rev. Father Archimandrite Kirakos Davtyan, Rev. Father Narek Mataryan, Senior Priest of the Western Diocese of the Armenian Apostolic Holy Church, who was hosted in Tbilisi in those days, celebrated Divine Liturgy.
During the Divine Liturgy, the celebrant priest began his sermon expressing gratitude to the Diocesan Primate with whose blessing he had the opportunity to celebrate a Divine Liturgy together with faithful present in this ancient temple which is rich with its beautiful traditions.
Rev. Father Narek properly preached about the mystery of the day; the Armenian Apostolic Holy Church celebrates the Second Palm Sunday after the Feast of the Ascension of Our Lord Jesus Christ. The latter symbolizes Christ's triumphal entry into Jerusalem, when people greeted Our Lord with joy and spread palm branches in front of Him. The Second Palm Sunday is the commemoration of the already ascended Christ to the Heaven, when the angles met him with joy.
Rev. Father Narek concluded his sermon with an exhortation to those present: to remain steadfast in faith and devotion to God and Our Savior with the power of faith, prayers and glorifying Jesus Christ.
At the conclusion of the Divine Liturgy, at the church courtyard, Matagh (Thanksgiving Animal Sacrifice) was distributed to the faithful by the honored lady Naira Markosyan, a devoted faithful of the Armenian Church.