The singer representing Georgia in "Eurovision" received the blessing of the Primate of the Armenian Diocese of Georgia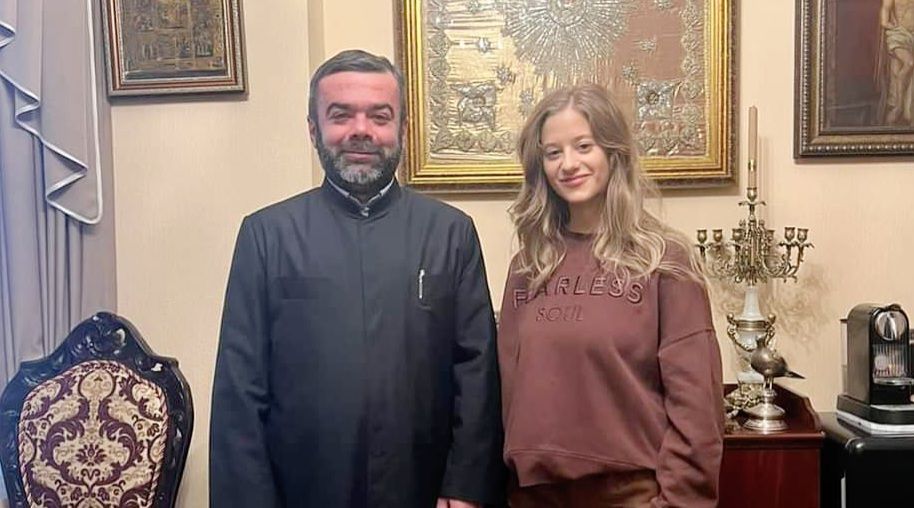 On February 5, 2023, at the conclusion of the Sunday Devine Liturgy, in his residence of the Cathedral of Saint George, the Primate of the Armenian Diocese in Georgia, Rev. Father Archimandrite Kirakos Davtyan, received Iru Khechanova, the winner of "The Voice" project and the representative of Georgia in the "Eurovision-2023" song contest.
The young singer expressed gratitude to all her compatriots for their supportive phone calls and messages.
The Diocesan Primate congratulated the young singer on her victory in the final stage of the contest and offered his blessings to the talented singer who had the honor of representing Georgia. Rev. Father expressed hope that the Armenian singer will represent Georgia with dignity in the Eurovision Song Contest 2023.
The Eurovision Song Contest 2023 will be held in Liverpool on May 9-13.