The topic of the next meeting was "The Role of Youth in Public Policy"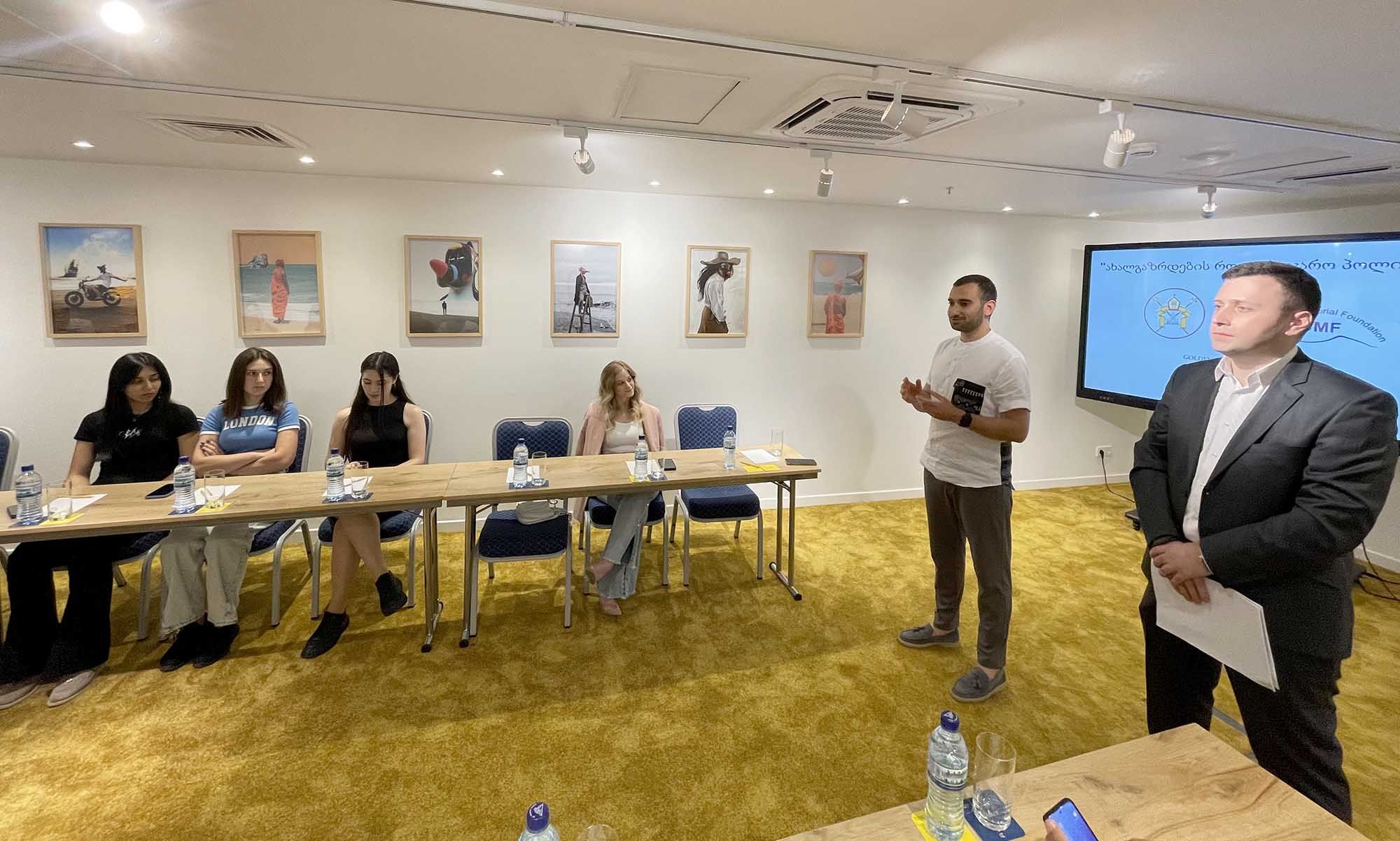 On June 11, 2023, with the blessings of the Primate of the Armenian Diocese in Georgia, Rev. Father Archimandrite Kirakos Davtyan, a meeting on "The Role of Youth in Public Policy" was held at the Golden Tulip Design Tbilis hotel. Students of higher education institutions of Tbilisi from Tbilisi and other Armenian-populated regions participated in the event.
The initiator and organizer of the event was the Youth Department of the Armenian Diocese in Georgia (head: Emil Sargsyan), which is included in the "Civic Dialogue and Practical Steps for Changes 2022-2023" program implemented with the support of the Jinishian Memorial Fund and similar events implemented in the format of meetings within the project. In those meetings, such important issues as the participation of young people in the processes taking place in the country, support for their integration, improvement of Georgian language mastering, and the necessity of receiving quality education are discussed.
This meeting was conducted by Karen Yeghiazaryan, First Class Advisor to the Parliamentary Secretary of the Government of Georgia, who was already meeting with Armenian youth for the second time.
The participants of the interesting and impressive meeting clearly expressed their opinion on the necessity of continuing such events.