The Vicar's first visit to Batumi ended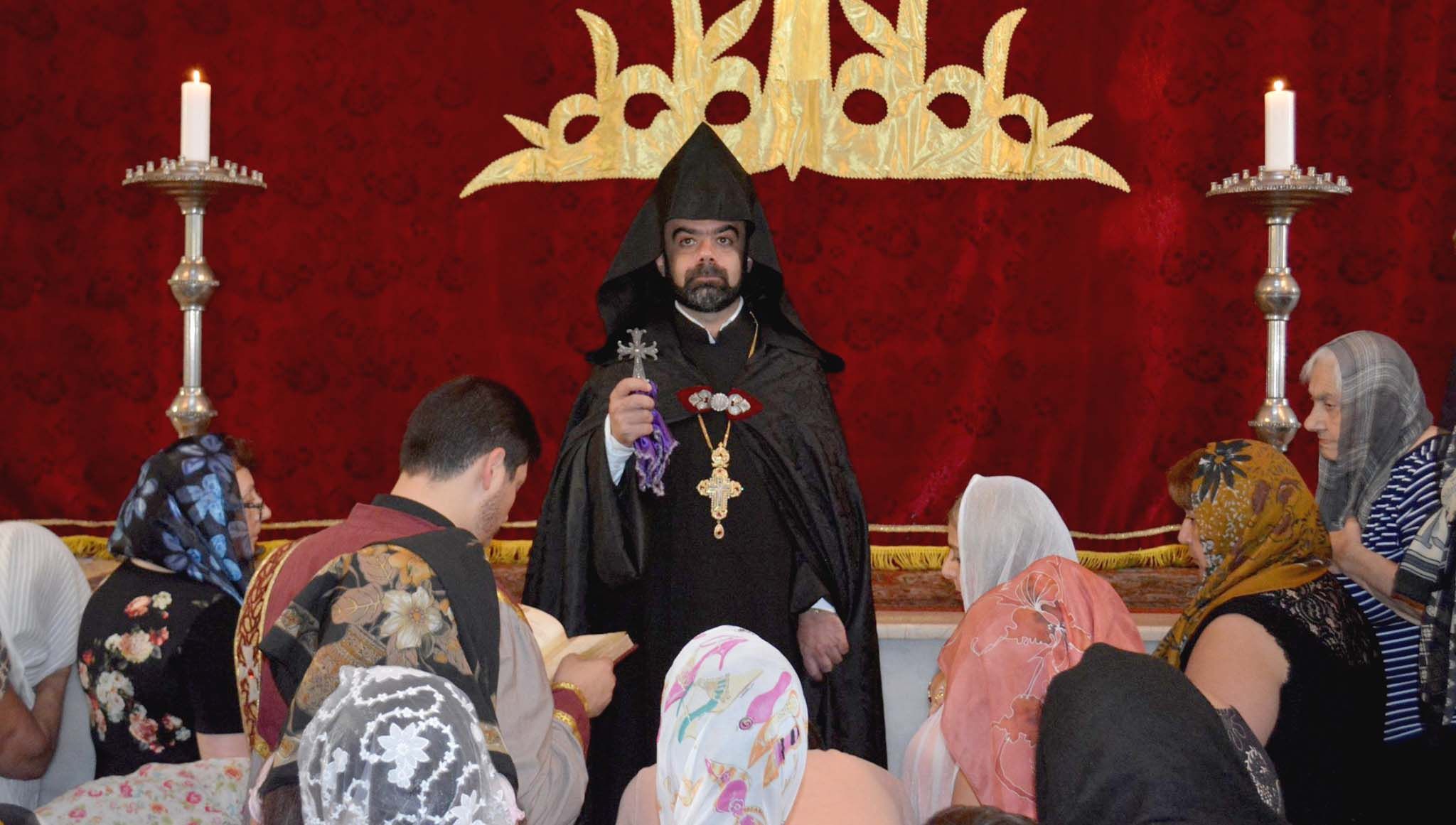 On July 28, 2019, a Divine Liturgy was celebrated on the occasion of the one of five Major feast of the Armenian Church - The Feast of Transfiguration of Our Lord Jesus Christ in the Holy Cross church in Batumi (Armenian Diocese in Georgia). The Divine Liturgy was celebrated under the presidency of the Vicar Rev. Father Kirakos Davtyan. Armenian faithful and public representatives had arrived both from Batumi and the nearby settlements. The holy ceremony was honored with the presence of Consul General of Republic of Armenia in Batumi Yeghishe Sargsyan and his spouse.
The celebrant was the Pastor of Holy Cross church Rev. Father Ararat Gumbalyan.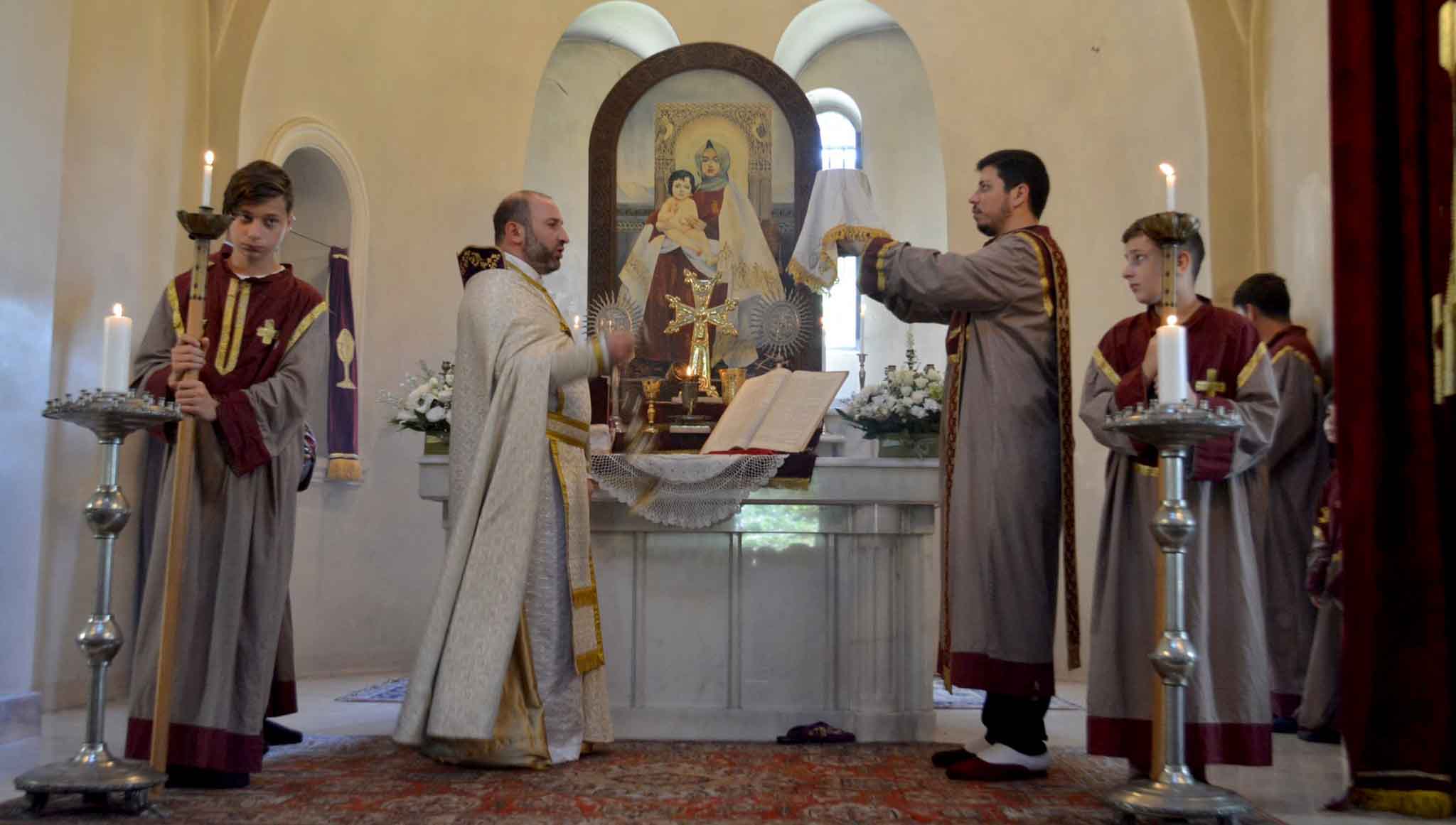 During the Divine Liturgy, Rev. Father Kirakos welcomed the faithful and preached about the mystery of the day. Highlighting the Divine mystery of the feast, Rev. Father urged the faithful to seek renewal through Christ's faith, live a new life with transfigured Jesus, which would bring to people goodness, love, solidarity and spiritual enlightenment as before Jesus was transfigured he had the Divine essence in His and through His Transfiguration He proclaimed His Divinity. Rev. Father Kirakos also encouraged the faithful to enrich their life with spiritual values, good deeds, mercy and forgiveness.
After the blessings of the Vicar and spiritual fathers, the feast was continued in the nearby area of the church with the traditional game of pouring water, the Vardavar. The guests, participants of the Divine Liturgy, all the faithful took part in the joyful game of purification with the rosewater sprinkling and they were joined by tourists.
At the conclusion of the Divine Liturgy, the Vicar, accompanied by Rev. Father Ararat Gumbalyan and some other persons visited Alexander Mantashyants Educational, Cultural and Youth Center in Batumi (Armenian Diocese in Georgia). Rev. Father Kirakos watched the building, toured the classrooms. The Director of the Center Sona Hovhannisyan introduced activities carried out in preschool, choir and dance ensemble and other art groups, as well as the activities of the one-day Armenian language teaching school.
The first visit to Batumi of the Vicar of the Armenian Diocese in Georgia Rev. Father Kirakos Davtyan ended with interesting meetings and rich impressions.