The visit of the group of Armenian Center in Rustavi to Tbilisi, following Tumanyan's trace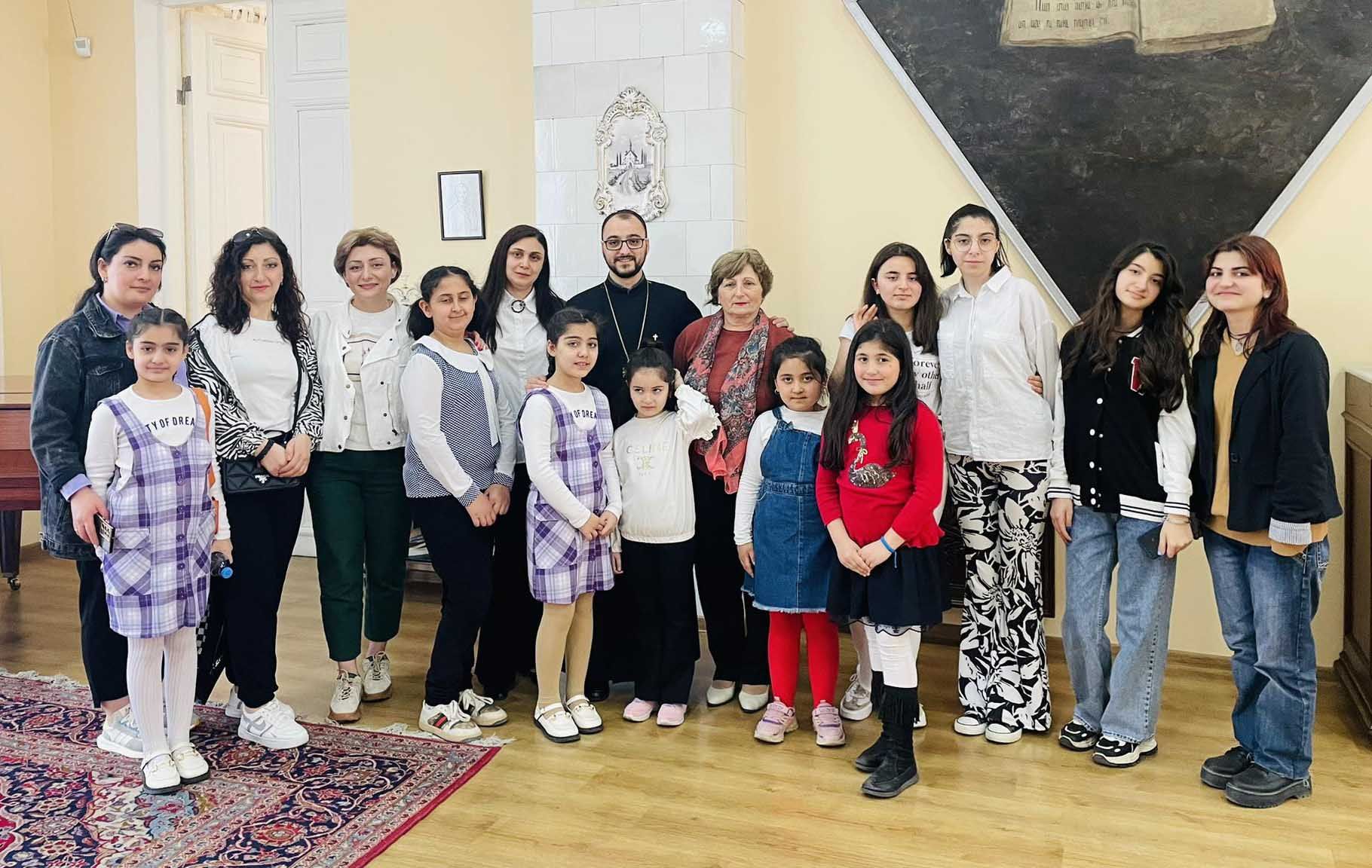 On April 5, 2023, the group of students, teachers, and parents of Armenian language class of the "Nairi" preschool of "Saint Gregory of Narek" ("Surb Grigor Narekatsi") Spiritual, Educational and Youth Center in Rustavi, led by the head of the Center Rev. Father Hovsep Harutyunyan and accompanied by the administrator of the Center Aida Poladyan visited Leonidze State Museum of Literature in Tbilisi.
The visitors watched the "Tumanyan in Tiflis" exhibition organized here on the occasion of the 100th anniversary of Tumanyan's death and took a look at photos reflecting interesting episodes of his life and activities.
Afterward, the guests visited the "House of Hovhanes Tumanyan" Center for Science and Culture Center of the Armenian Diocese in Georgia. The guests took a tour of Tumanyan's former apartment and got acquainted with the museum items kept here listening to the explanation of Gohar Mazmanyan and Edita Zohrabyan, employees of the Center. With rich and unforgettable impressions, they said goodbye to the "House of Hovhanes Tumanyan" Center operating in Tumanyan's former apartment in Tbilisi.