The visit of teachers and students from Shahumyan to the "House of Hovhannes Tumanyan" Center of the Armenian Diocese in Georgia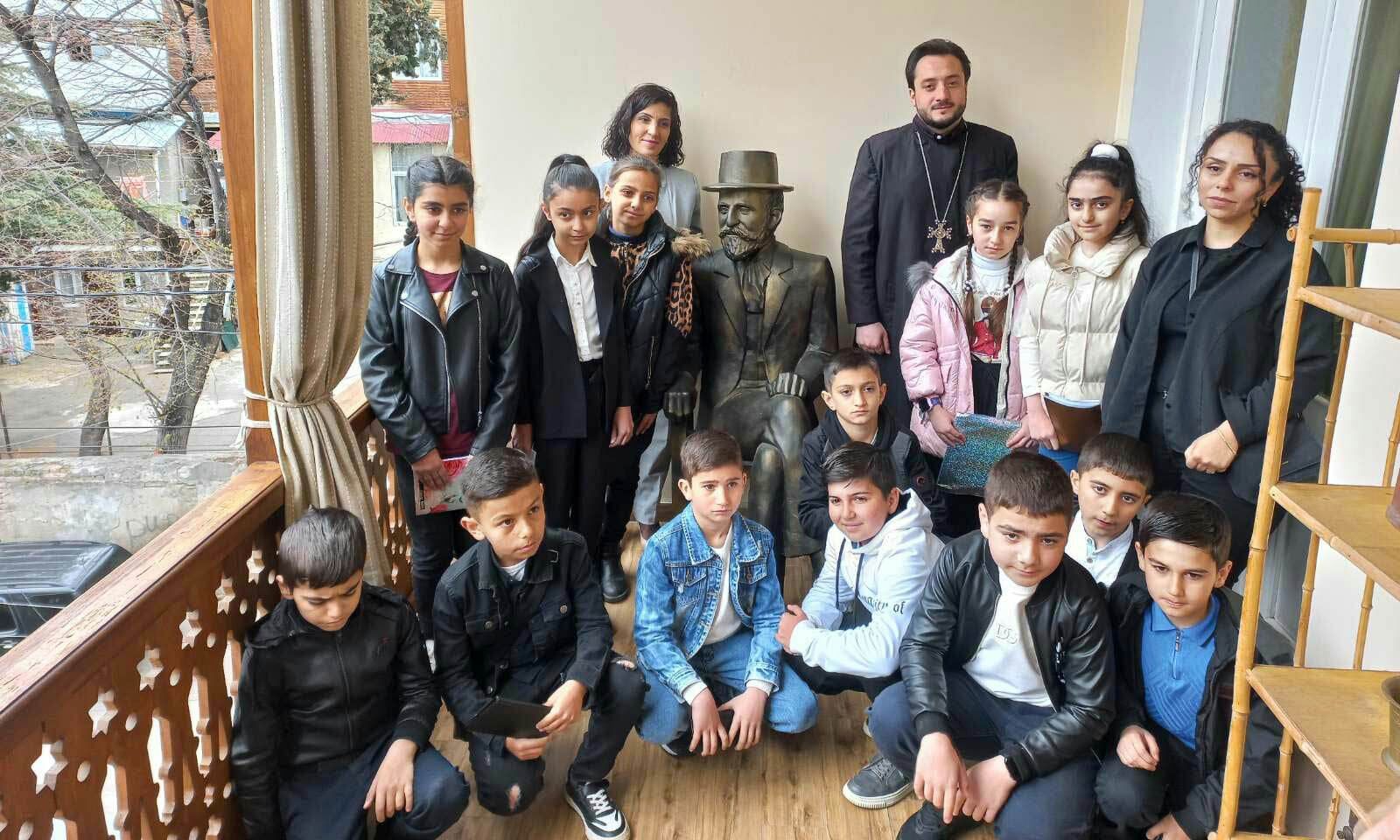 On April 1, 2023, on the occasion of International Children's Book Day, students of the 4th grade of N1 Public School of Shahumyan settlement, Marneuli region visited Hovhanes Tumanyan's House-Museum in Tbilisi, where they held a bilingual (Armenian-Georgian) event. Schoolchildren visited Leonidze State Museum of Literature in Tbilisi where they watched "Tumanyan in Tiflis" exhibition. The event was concluded with a visit to Pantheon of the Armenian Writers and Public Figures "Khojivank" where Tumanyan's tomb is.
The event was organized by Anzhela Khachatryan-Margaryan, bilingual teacher of the "Society and Me" subject. Nana Tchitadze, coordinator of bilingual education at the school; Violeta Sargsyan, class teacher of 4th grade; and Anna Taranyan, Armenian language teacher, also participated in the event.
The teachers of N1 School in Shahumyan thank the staff of the "House of Hovhannes Tumanyan" Center for Education and Culture of the Armenian Diocese in Georgia for their warm welcome.