The young spiritual servants of the Armenian Diocese in Georgia participated in the meeting in Bobokvati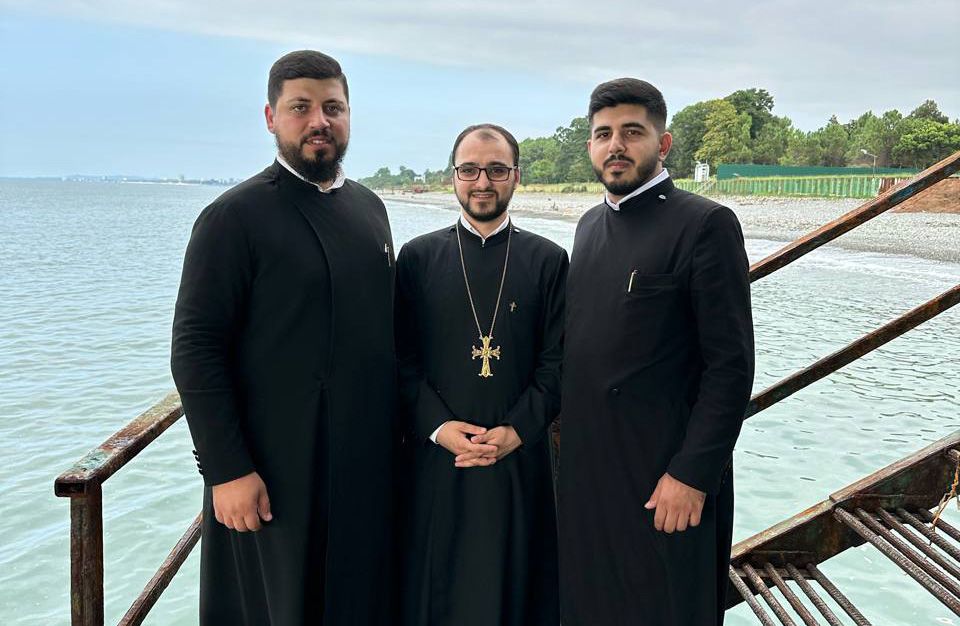 On September 4-7, 2023, within the framework of the "Youth for Peace" project of the "Lazare" Foundation, a meeting and workshop of young clergymen of various religious dioceses took place at the residence of the Georgian Orthodox Church in Bobokvati.
With the blessing of Rev. Father Archimandrite Kirakos Davtyan, Primate of the Armenian Diocese in Georgia, Rev. Father Hovsep Harutyunyan, Deacon Albert Arshakyan, Deacon Gevorg Avetisyan and tbir (clerk) Raphael Gasparyan participated the inter-religious meeting
4 clergymen of the Georgian Orthodox Church and 4 imams from the Muslim Diocese in Georgia participated in the working session.
The purpose of the meeting was to talk about the importance of maintaining and strengthening peace in dioceses and to discuss the role of spiritual leaders in such activities.
Nino Kalandarishvili, expert in various forms of conflict manifestation, led the discussions and the workshop.
During the working sessions, among the important issues of peace theory, the trust factor, its theory, and practical manifestations, stages of conflict, as well as avoidance of conflict situations, topics and issues related to peaceful and safe life, and intercultural relations were discussed.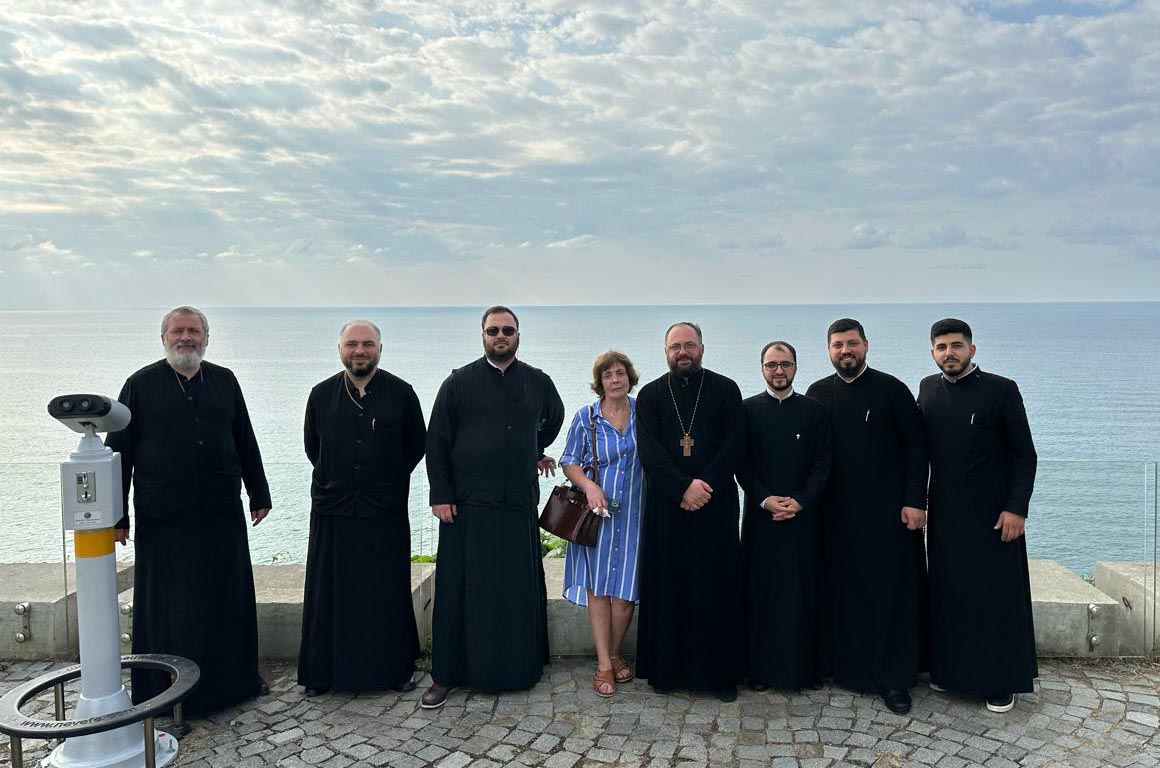 Active discussions took place on various issues of interculturality, education, stereotypes, security, daily peace indicators, activities of diocesan leaders at the local, regional, and social levels, and the relationship and collaboration on various issues between religious communities in general.
Working with representatives of religious organizations is one of the most important procedures of the project, because the contribution of spiritual persons is significant in building and ensuring stable peace in the country, and the joint work of different religious dioceses makes this process even more effective and impactful.
"Lazare" Foundation plans to expand the already established platform and support the cooperation of religious clergy in the field of peacebuilding, both among each other and with different actors.