Torchlight procession to commemorate the Holy Martyrs of Armenian Genocide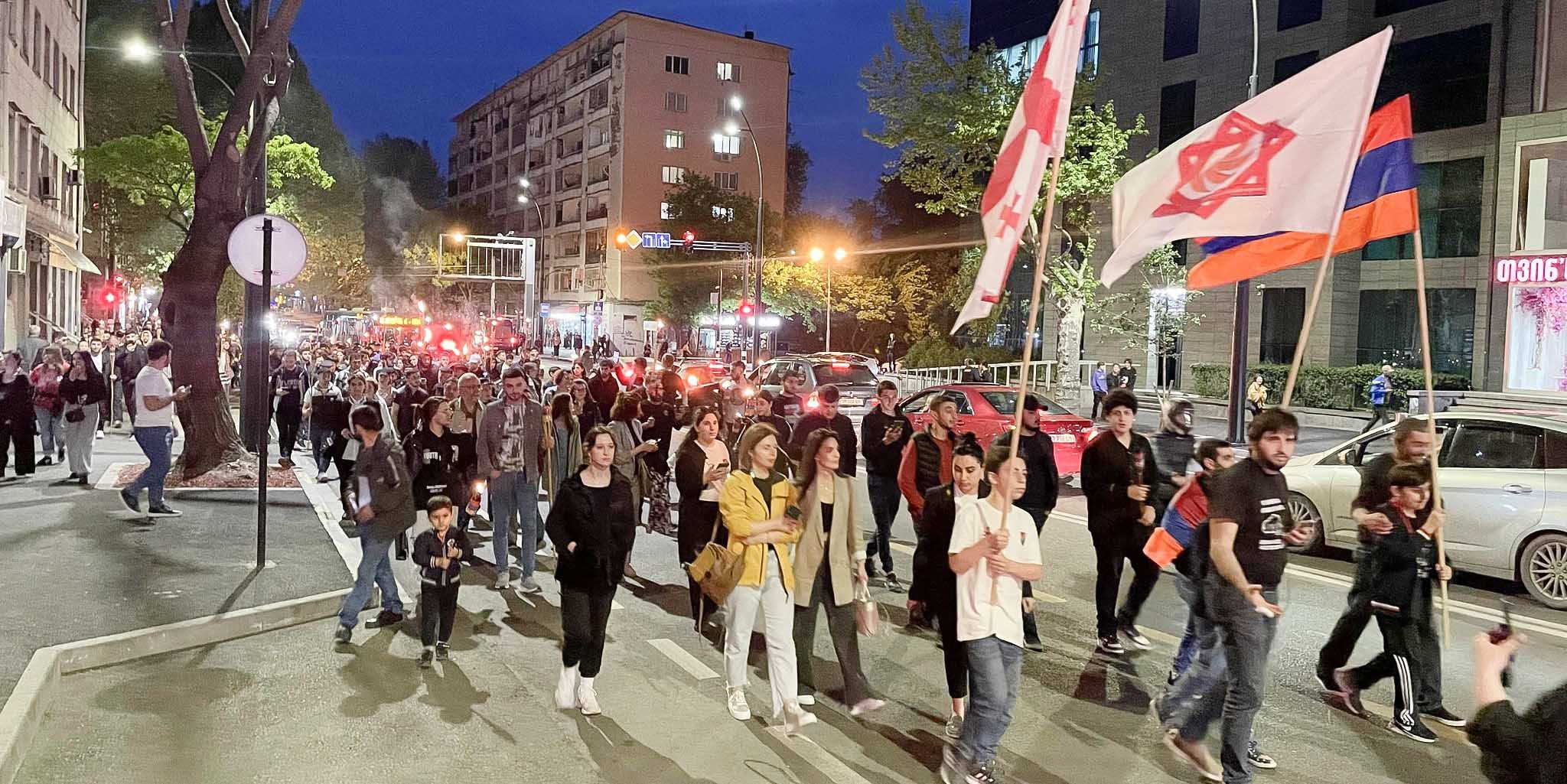 On the evening of April 23, 2023, on the commemoration of the 108th anniversary of the Armenian Genocide, a torchlight procession was held in Tbilisi on the initiative of the "Armenian Community in Georgia" NGO.
A large procession of numerous people with torches symbolizing the Armenian tricolor, flags, and posters marched from the Isani metro station of the capital city to the Saint Etchmiadzin church in Avlabari, announcing the 108th anniversary of the immortal memory of the innocent victims of the Armenian Genocide, as well as the light souls of the Holy Martyrs in the hearts of all Armenians
The Pastor of Armenian churches in Kvemo-Kartli region Rev. Father Archimandrite Zaven Yazichyan together with the clergy welcomed the participants of the march in the courtyard of Saint Etchmiadzin Church in Avlabari.
Addressing the participants of the procession, Rev. Father touched upon the tragedy of the genocide, highlighting that it is the commandment of our nation without hatred and challenges, to request the intercession of the Holy Martyrs to God in order to prevent such crimes and keep peace unshakable in all over the world.
The attendees laid flowers on the cross-stone (khachkar) erected in memory of the Genocide victims and lit candles in the church.