Tyarn'daraj Pre-feast Service at the Armenian Diocese in Georgia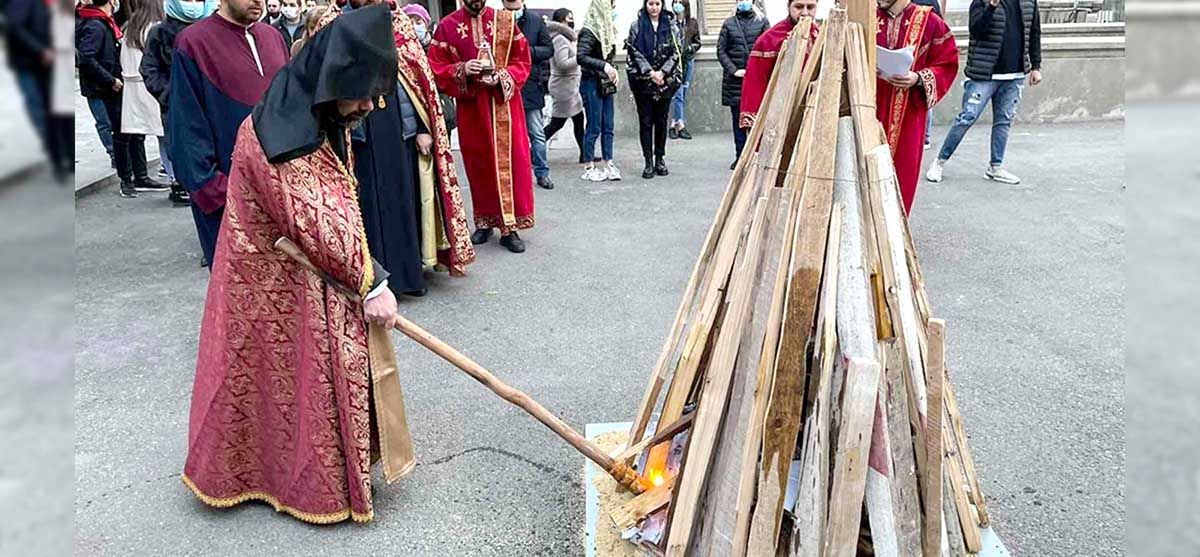 Tyarn'daraj or the Feast of the Presentation of Our Lord Jesus Christ to the Temple is one of Armenian people's favorite and joyful feasts, which was celebrated with church ceremonies and folk traditions in the churches of the Armenian Diocese in Georgia.
On February 13, 2021, the celebration of the Feast began with Pre-feast Services offered in the churches of the Armenian Diocese in Georgia. Tyarn'daraj was celebrated in both in the Cathedral o Saint George (Surb Gevorg) and Saint Etchmiadzin church in Avlabari, Tbilisi.
The Pre-feast Service at the Cathedral of Saint George was offered under the presidency of Vicar of the Armenian Diocese in Georgia, Rev. Father Archimandrite Kirakos Davtyan. Under the melodies of the beautiful psalms, the faithful listened to the mystery of the Feast of the Presentation of the 40 day-old Christ Child to the Temple by Virgin Mary. After the Evening Service, under the leadership of the Diocesan Vicar and with the participation of clergy, the Blessing of the Four Corners of the World (Andastan) Service was offered. Afterwards, the candles were lit as a symbol of the light of Christ. The Primate of the Armenian Diocese in Georgia addresses his blessings and speech to the gathered faithful. Rev. Father wished peace to Georgia, Armenia and Artsakh; encouraged those present to remain faithful to the traditional and spiritual values and celebrations; to be united around the Armenian Holy Church; to maintain and convey the national and spiritual values to the generations.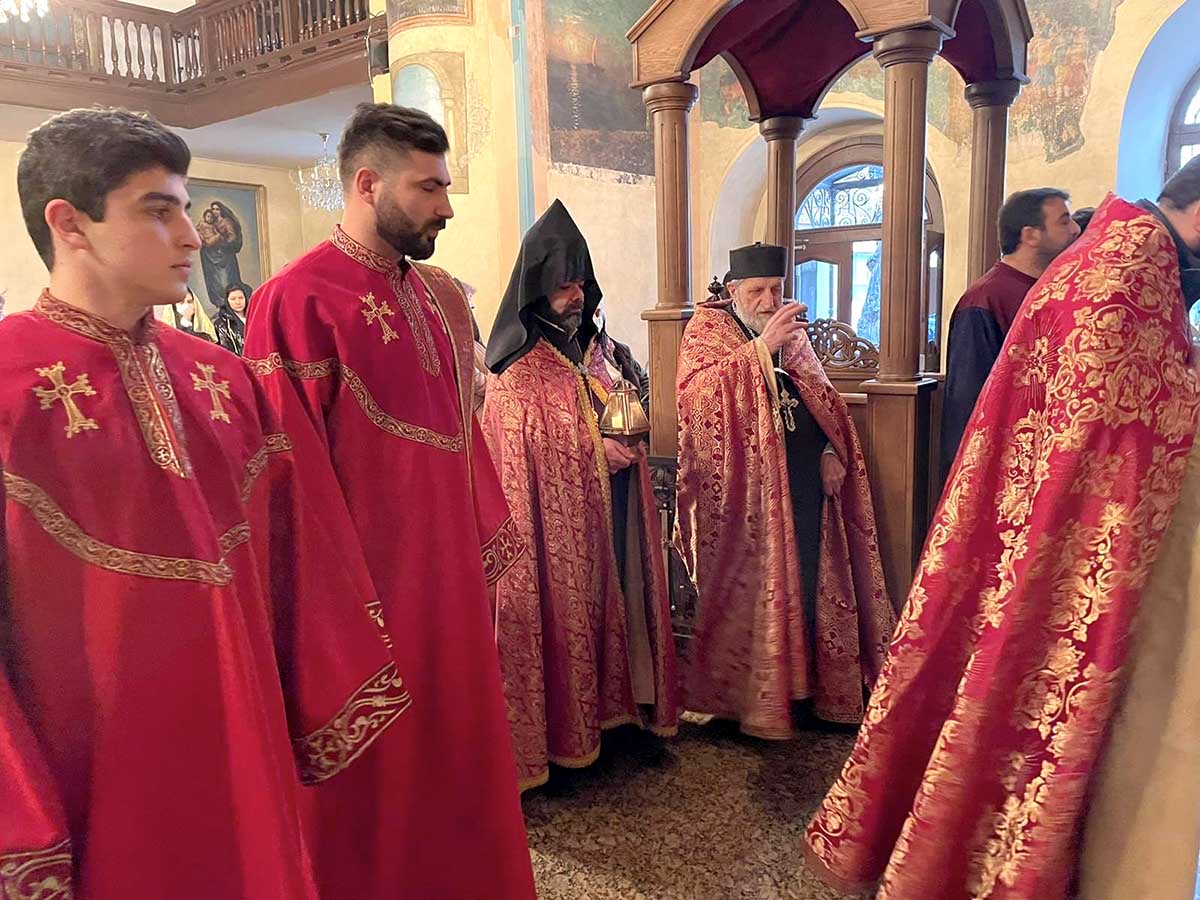 By the order of His Holiness Karekin II, Supreme Patriarch and Catholicos of All Armenians Tyarn'daraj was proclaimed as a day of blessing of newly married couples. The couples, who got married during the last year, had attended the celebration with a desire to receive blessings of Almighty God. Rev. Fathers blessed the couple's marriage and wished them a happy, peaceful and long life together for many years and then handed out candles and icons to them.
Attaching importance to the presentation of the nation and preservation of the national and church traditions outside of Motherland, the traditional Tyarn'daraj bonfire was lit near the church areas, which doubled the festive mood.
At the initiative of the clergy of the Armenian Churches in Meydan and Avlabari districts in Tbilisi, Georgia and with the support of Godfathers of Cross Yuri Yeremyan and Grigori Nalbandyan hospitality organized for newly-married couples.
The Tyarn'daraj Feats was solemnly cerebrated in the churches in Samtskhe-Javakheti, Kvemo-Kartli, Batumi and other Armenian Churches. On February 14th, the feast of Great Barekendan (Bun Barekendan) is also celebrated. A festive Divine Liturgy will be celebrated on the occasion of feasts of Tyarn'daraj and Great Barekendan in the churches of the Armenian Diocese in Georgia.