Vicar of the Armenian Diocese in Georgia had a meeting with youth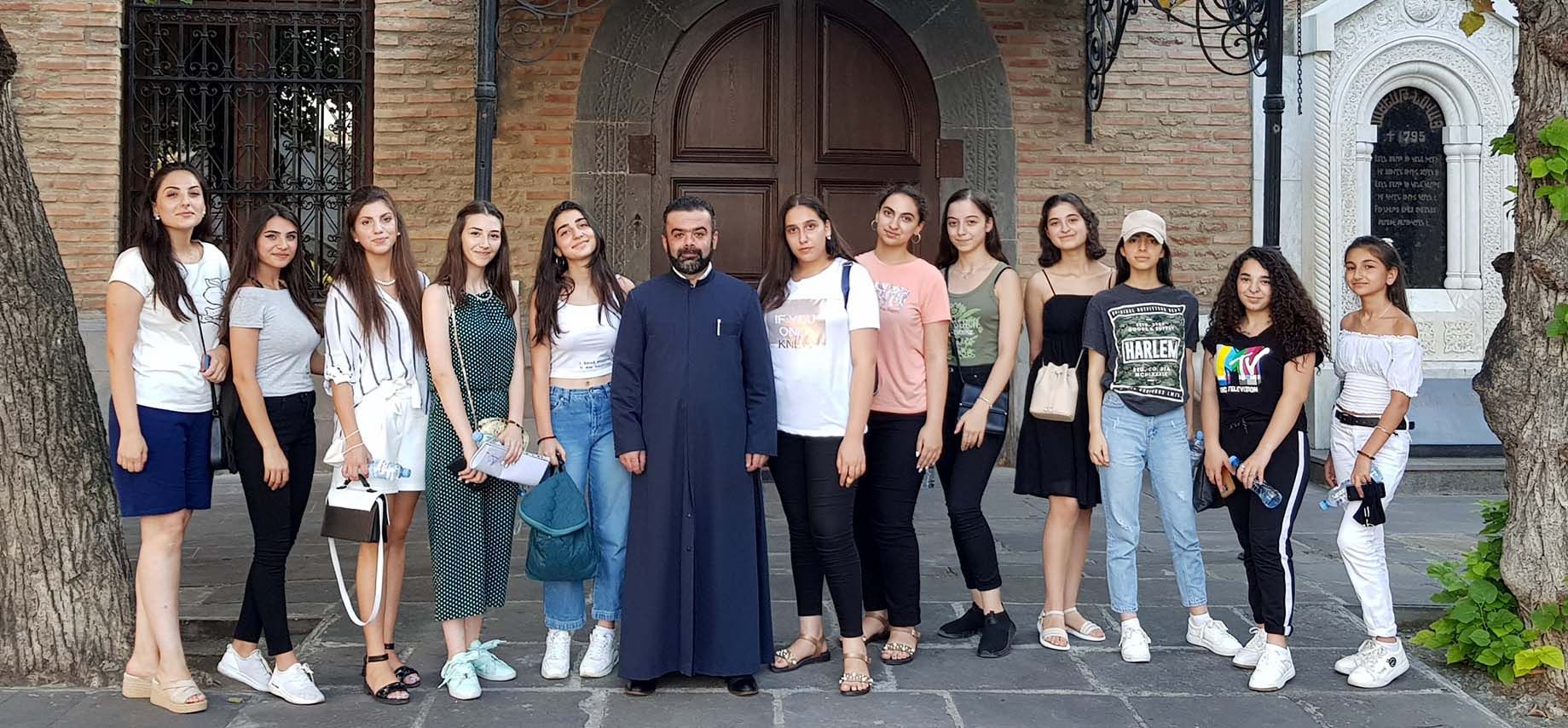 On August 7, 2020, at the conclusion of the Evening Service, the Vicar of the Armenian Diocese in Georgia, Rev. Father Archimandrite Kirakos Davtyan had a meeting with representatives of the Department of Youth, at the Cathedral of Saint George.
Offering his blessings, the Diocesan Vicar touched upon the role of faith and religion in the life of nation and people in general, particularly highlighted the importance of living in accordance with the commandments of the Armenian Church, being guided by Christian commandments and participation in Divine Liturgies and sacred rituals. Rev. Father Kirakos Davtyan spoke about the importance of uniting the youth around the church.
Afterwards, within the question and answer format, those present asked their questions about the traditional rules of the Armenian Church.
The meeting was summarized by the Diocesan Vicar and concluded with his blessings. A suggestion was made to continue such meetings.
The meeting was attended by Nina Seropova, coordinator of projects of Youth Department; Karen Yeritsyan, head of Administrative and Economic Department and Gevorg Poghosov, cameraman and photographer.