40 days without Zhora (Gevorg) Snkhchyan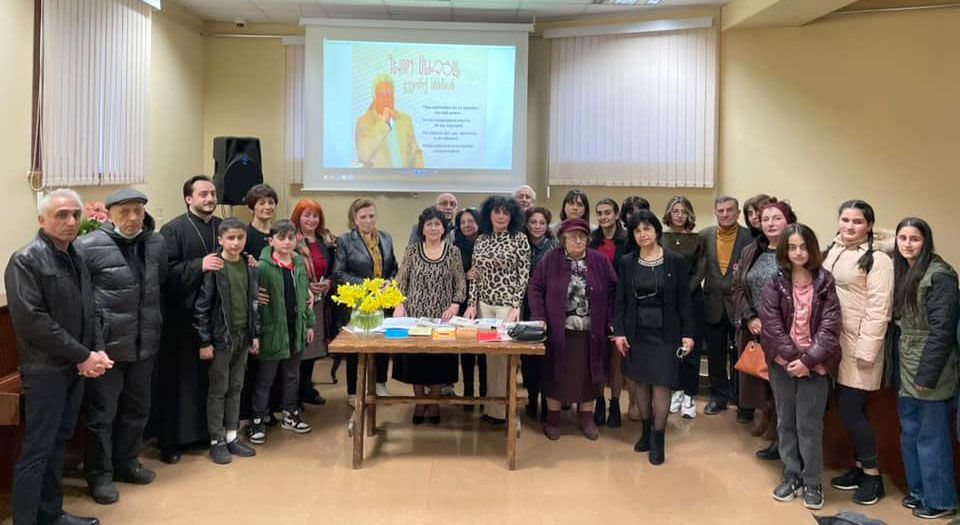 They say after death the soul of the deceased continues to remain with his or her family and relatives, in his or her house, and only 40 days later, it ascends to Heaven, joining the immortality of eternal heavenly life.
On March 16, it became forty days since Zhora Snkhchyan, Director of "Rafael Javakh" Educational and Cultural Center in Ninotsminda, Founder and Chairman of "Vernatun" Union of Armenian Writers of Georgia, Armenian poet from Georgia passed away.
On that day, Requiem Service was offered in Zhora Snkhchyna's memory by Rev. Father Archimandrite Kirakos Davtyan and tbir (clerk) Otar Gigauri. In attendance were Armenian intellectuals from Tbilisi, family and acquaintances of the deceased. Those present lit candles and prayed for the peace for the soul of the talented poet, state and public figure Zhora Snkhchyan. Afterwards, in the "Hayartun" Center of the Armenian Diocese in Georgia, with the blessings of Diocesan Primate Rev. father Kirakos Archimandrite Kirakosyan and on the initiative of "Vernatun" Union members Artem Grigorents and under the coordination of Roza Zohrabyan, an event took place dedicated to the memory of Zhora Snkhchyan.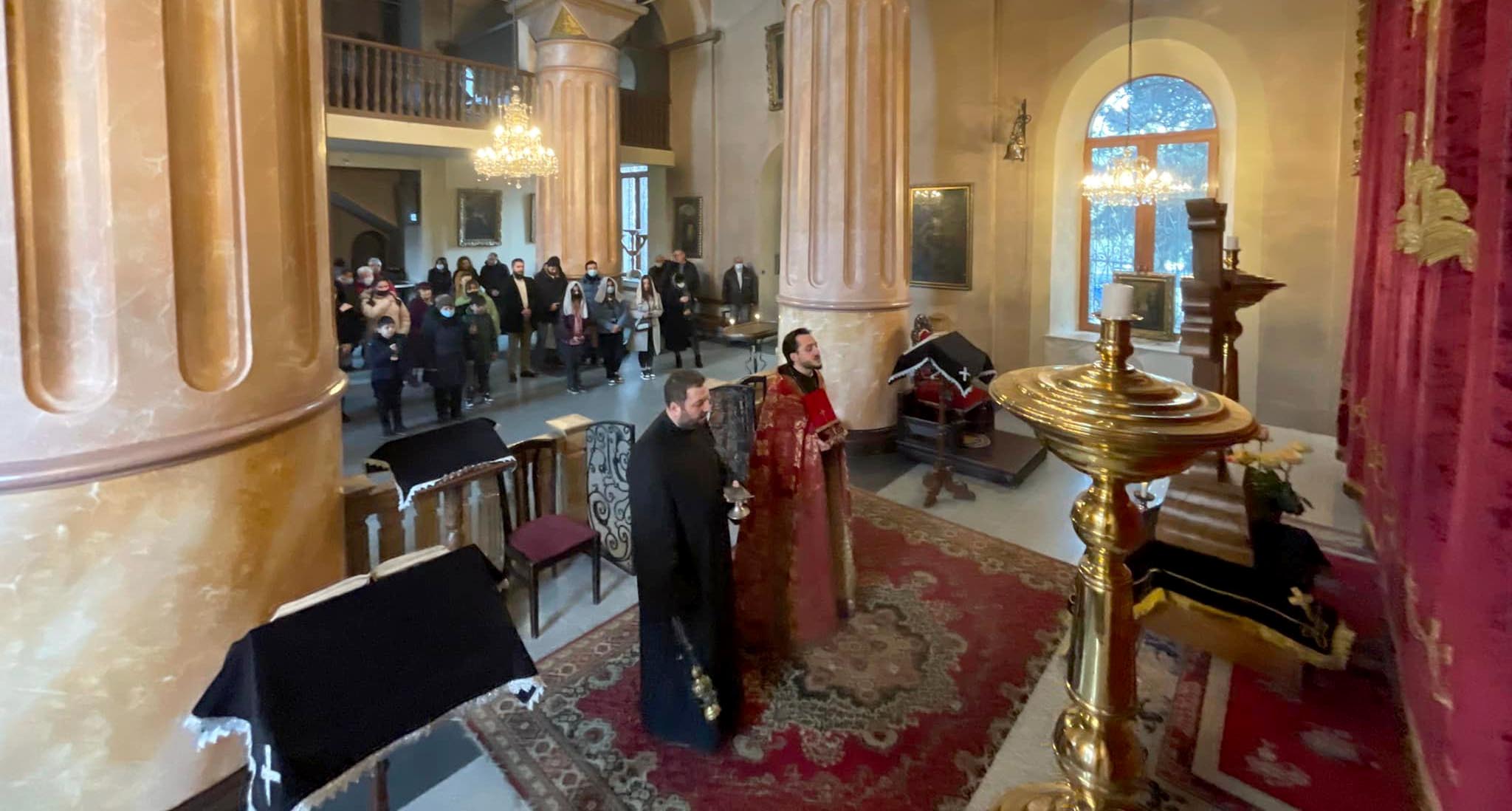 The words of those present about the late poet were very touching. About the author of 11 "Vernatun" yearbooks (the 12th, the last one edited but not published by him), the winner of numerous state and public rewards and medals, letters of blessing and letters of appreciation, spoke an honored teacher Roza Zohrabyan, and poet Susanna Avetisyna presented Zhora Snkhchyan's multi-genre literary heritage and three collections.
In speeches dedicated to Zhora Snkhchyan, speakers touched upon his valuable activities saturated with patriotism and friendship ideas in various state and public institutions in his birthplace Ninotsminda, Georgia, and Armenia.
The recitation of Zhora Snkhchyan's poems by the students of Saint Elias Prophet (Surb Yeghia Margare) Sunday school of the Armenian Diocese in Georgia was touching. The stories and memories about the late poet told by journalist Yekaterina Minasyan left a special impression.
Although Zhora Snkhchyan is not with us already 40 days, but there is his indelible trace in the activities of "Vernatun" Union of Armenian Writers of Georgia, "Junior vernatunees" youth group, "Rafael Javakh" Educational and Cultural Center in Ninotsminda becoming evidence of good deeds of a man.
The memory of the righteous is blessed.